Hubble Space Telescope captures best view yet of interstellar comet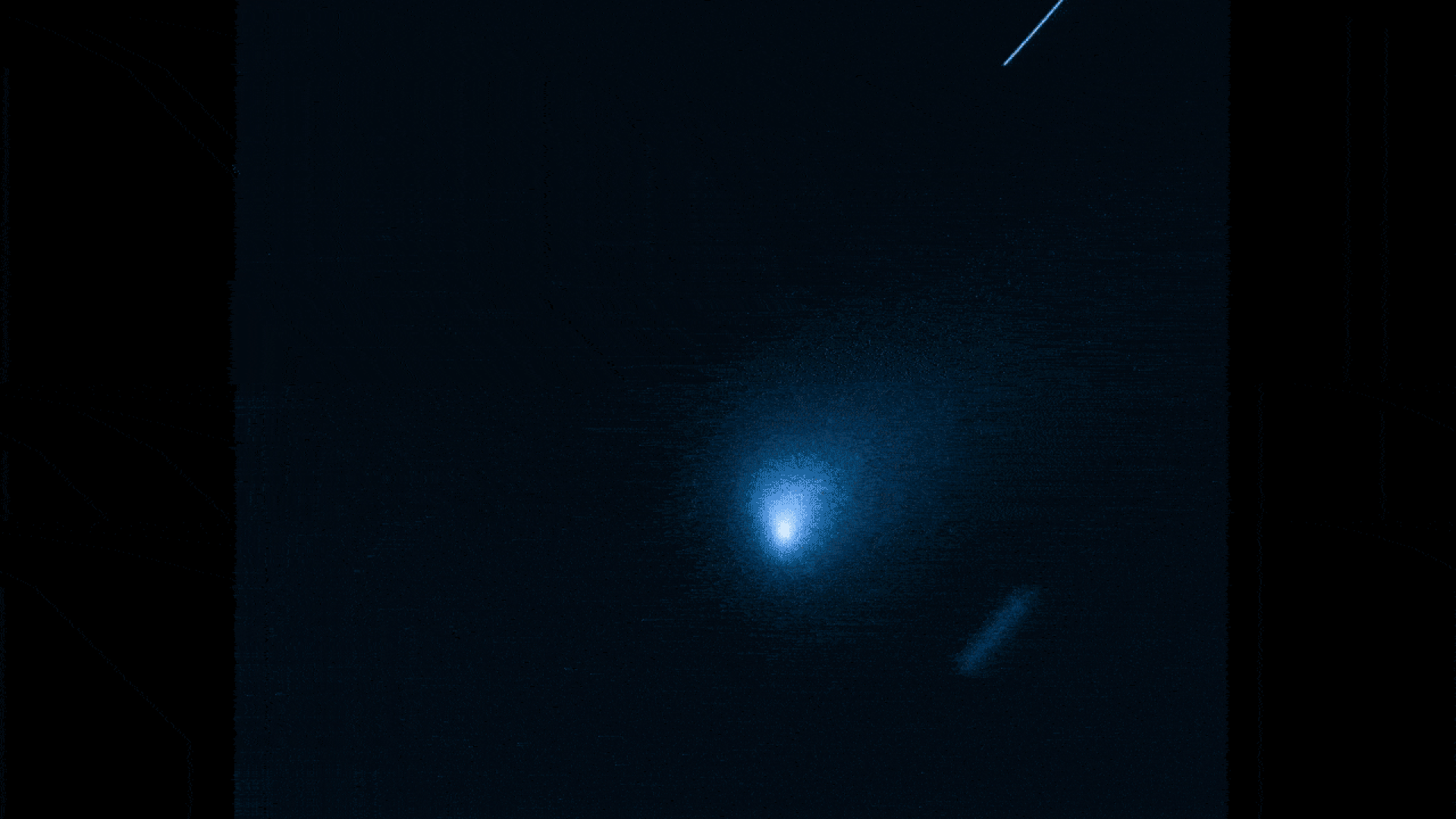 The Hubble Space Telescope has given us our best view yet of the interstellar comet 2I/Borisov on its way through our solar system.
Details: The new photos of the comet show it in blue light speeding along, about 420 million kilometers (261 million miles) from Earth.
"Because another star system could be quite different from our own, the comet could have experienced significant changes during its long interstellar journey," Amaya Moro-Martin of the Space Telescope Science Institute said in a statement.
Background: 2I/Borisov is just the second interstellar object seen on a path through the inner solar system. By studying its chemical composition, the comet could tell us how similar or different other solar systems might be compared to our own.
Go deeper: Astronomers giddy about 2nd interstellar object in 2 years
Go deeper