Northern Ireland prepares to legalize same-sex marriage, abortion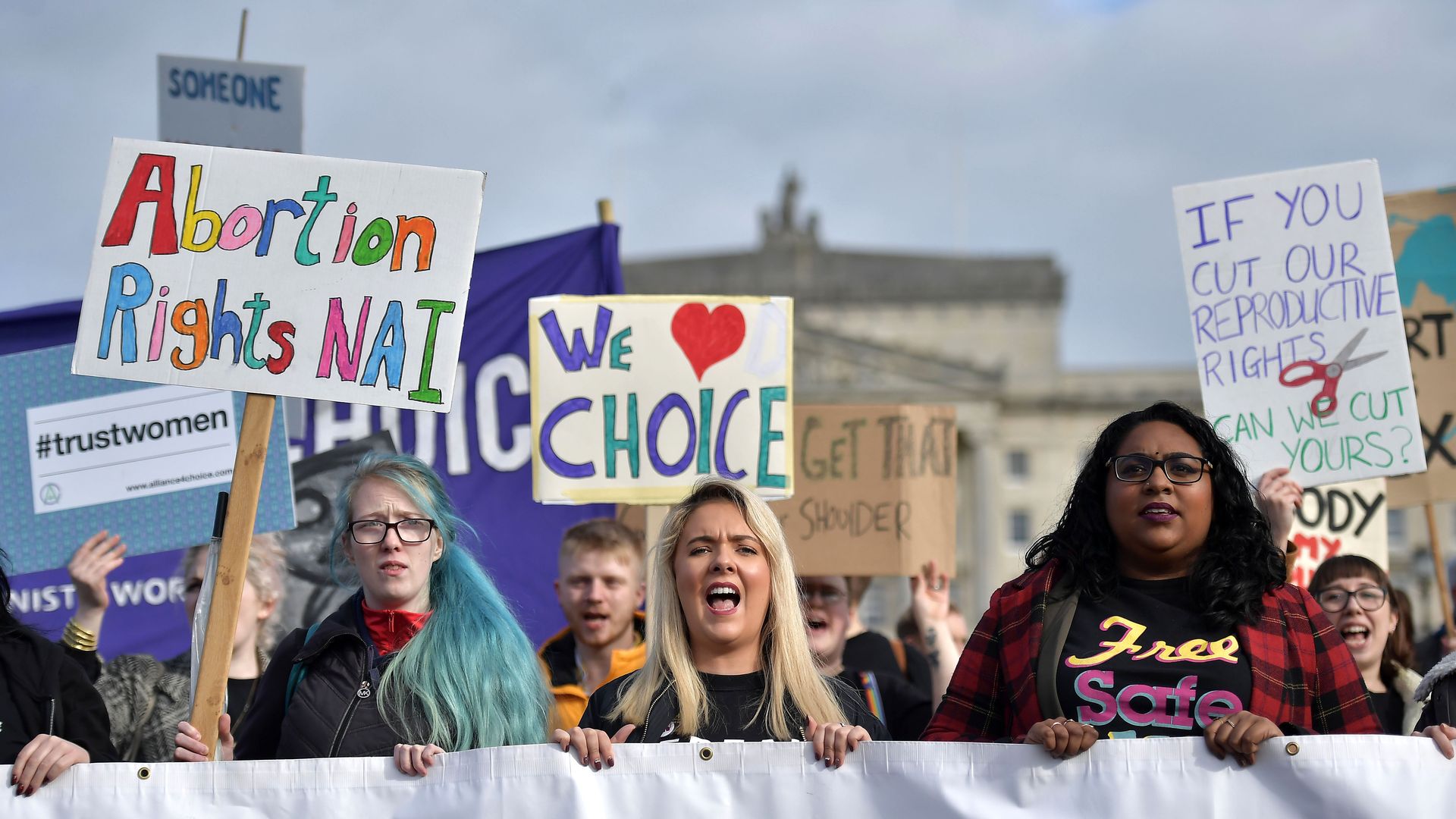 Northern Ireland is set to legalize abortion and same-sex marriage at midnight on Tuesday, marking a massive shift for the last country in the U.K. where both are outlawed, the Washington Post reports.
The big picture: Northern Ireland has been home to some of the world's most restrictive abortion laws since the Victorian era, prohibiting the procedure in almost all instances, except when the mother's life was in danger. Women could be legally punished for receiving an abortion, or even seeking one.
The rest of the United Kingdom has allowed abortions up until the 24th week of pregnancy since 1967.
For generations, many women in Northern Ireland have been forced to illegally purchase pills or travel elsewhere in the U.K. to obtain abortions, per the Post.
Between the lines: Northern Ireland has a long history of sectarian tensions between unionists, who want to remain in the U.K., and nationalists, who want to rejoin the Republic of Ireland. Northern Ireland's legislative assembly has not convened in almost three years amid these bitter divisions.
As a result, the U.K. Parliament in London has passed a bill to ensure public services continue to function. Lawmakers tacked on amendments to legalize same-sex marriage and abortion, much to the anger of conservative Northern Irish politicians.
Go deeper: New poll finds "dramatic shift" on abortion attitudes
Go deeper