NBA braces for pro-Hong Kong protests as season kicks off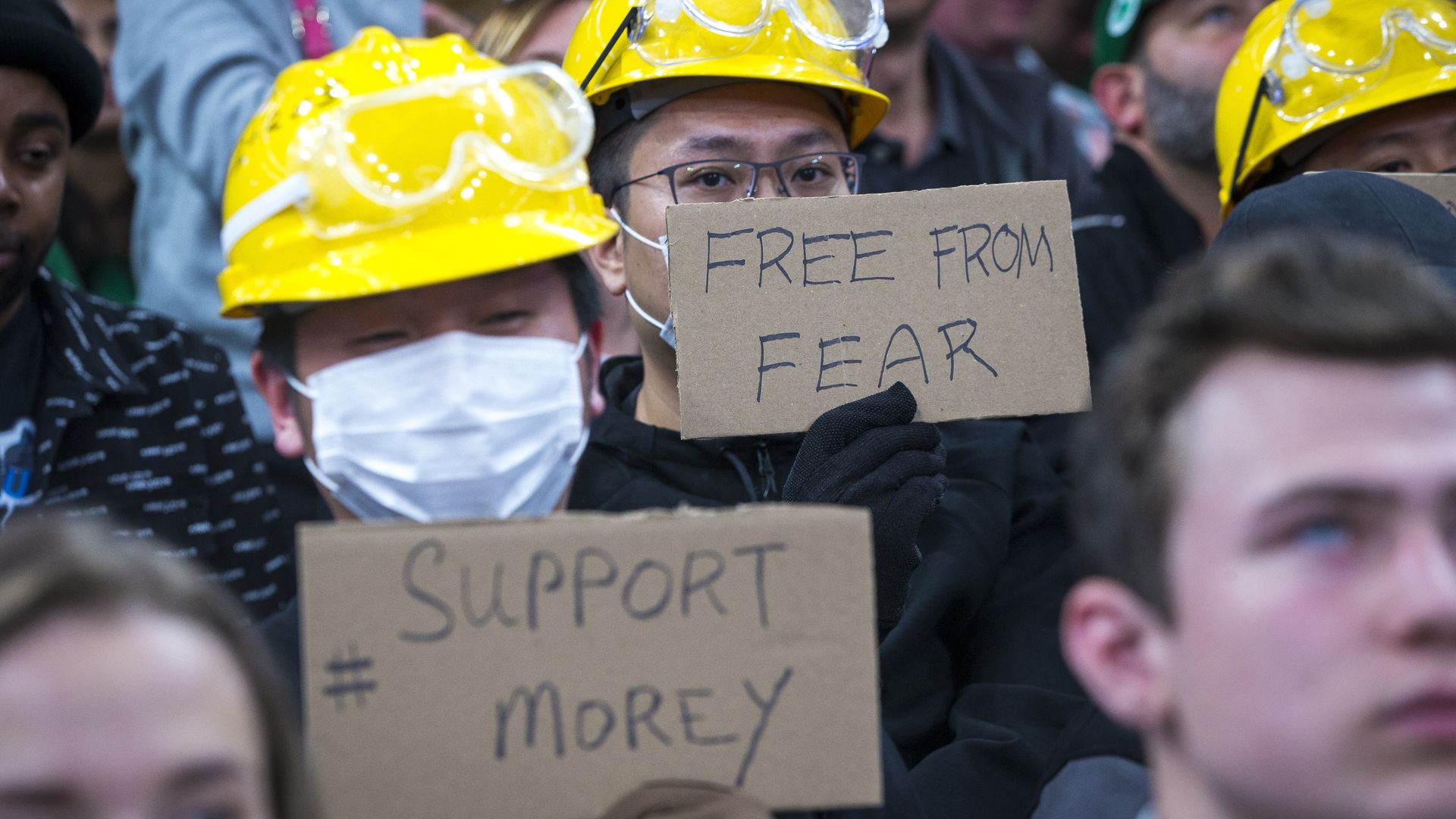 The NBA is bracing for a wave of pro-Hong Kong protests during the opening week of its season thanks to the league's showdown with China over free speech, the Wall Street Journal reports.
The big picture: The NBA forbids signs with political messages at games, and most of its arenas have policies in place to eject fans for continued disruptive behavior — but a person familiar with the matter told the WSJ that the league "respects peaceful demonstrations and does not believe they will be a disruptive issue."
Flashback: After Houston Rockets general manager Daryl Morey tweeted earlier this month in support of Hong Kong, league commissioner Adam Silver said that "the long-held values of the NBA are to support freedom of expression" — despite economic pushback from its business partners in China.
The state of play: People are utilizing crowdfunding websites to fund grassroots movements that aim to supply T-shirts and support better-organized protests at upcoming games. The league has also seen a spate of protests occur during its preseason slate.
At least three protesting fans at preseason games in Philadelphia and Washington, D.C., reported being removed and others said officials confiscated their "Free Hong Kong" signs, BuzzFeed News reports.
On Friday, over 150 protesters wore black "Stand With Hong Kong" T-shirts to the Brooklyn Nets' final preseason game. The team's owner, Joe Tsai, is a co-founder of Chinese tech giant Alibaba.
The bottom line: If the protests are widespread or visible, it could force Chinese censors to black out games — which could cause issues for the NBA's streaming deal with Tencent, reportedly worth billions of dollars.
Go deeper