Egypt and Ethiopia take dam dispute to Russia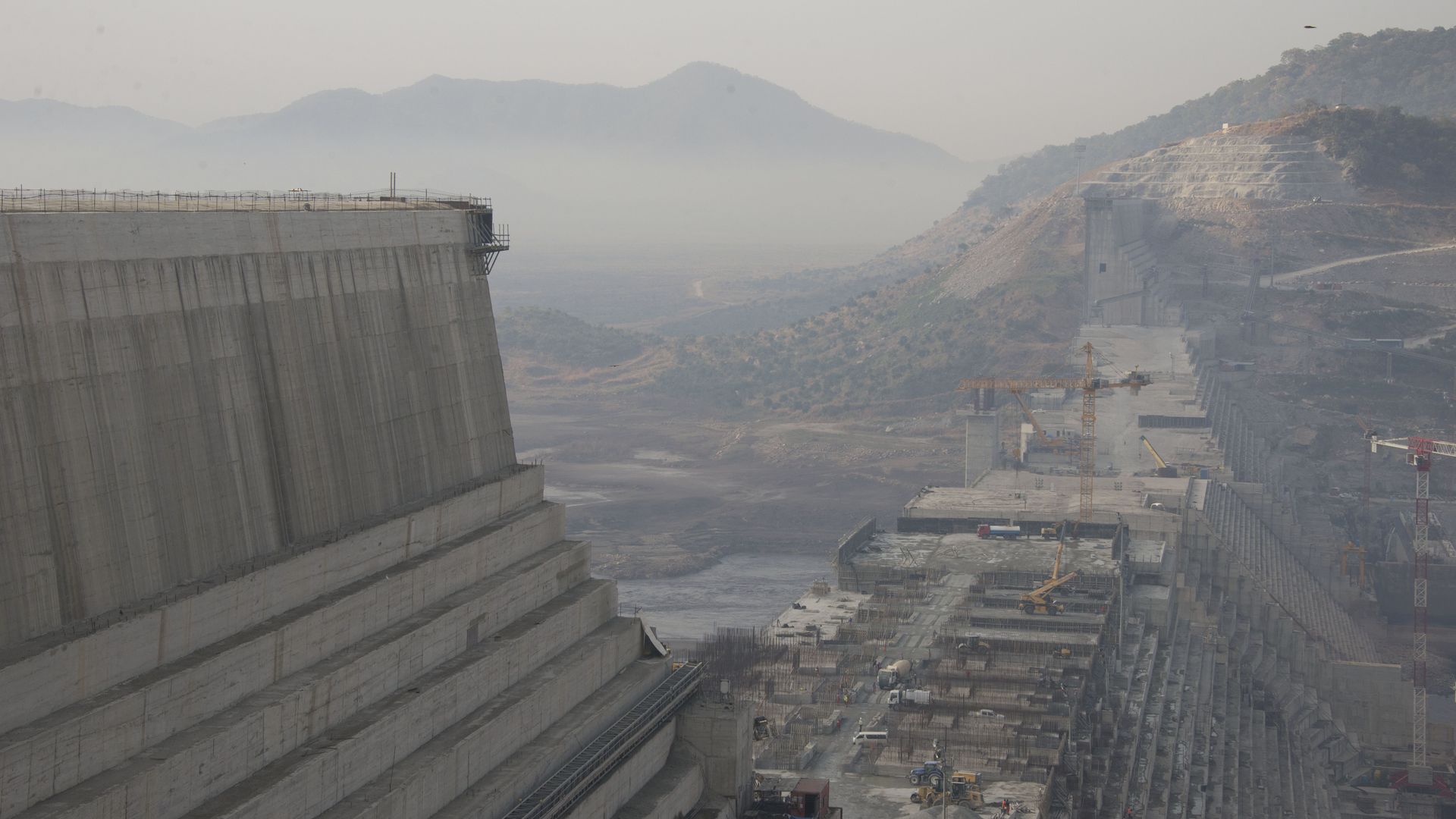 A tense debate over the Grand Ethiopian Renaissance Dam — which will be Africa's largest dam — will continue in an unlikely location this week: Russia's Black Sea resort of Sochi.
Why it matters: Egypt fears the $4 billion dam will disrupt the flow of the Nile, which supplies nearly all of the desert country's fresh water. Ethiopia, which views the dam not only as an economic boon but as a point of national pride, claims Egypt is attempting to trample its sovereignty and economic development.
Tensions over the dam have flared between Egypt, Ethiopia and Sudan since construction began in 2011.
With its completion now in sight, one critical question is how quickly the dam's reservoir will be filled. "While Ethiopia wants to fill the reservoir within four years, Egypt wants a slower pace that can be varied in response to droughts," per the FT.
The longer-term concern is water loss. "With its population predicted to reach 120 million by 2030, Egypt is on track to hit the threshold for 'absolute water scarcity,'" per CNN.
Egypt is also concerned about the flow to its own massive dam — the Aswan High Dam — 1,600 miles downriver from Ethiopia's.
What to watch: Egyptian President Abdel Fattah el-Sisi and Ethiopian Prime Minister (and newly minted Nobel laureate) Abiy Ahmed will be among the 35 African leaders at the first Africa-Russia summit later this week.
Sisi is calling for third-party mediation over the dam negotiations. Ahmed hasn't agreed. But Vladimir Putin might see himself as just the man to step in.
Go deeper