Facebook takes down Russian and Iranian misinformation operations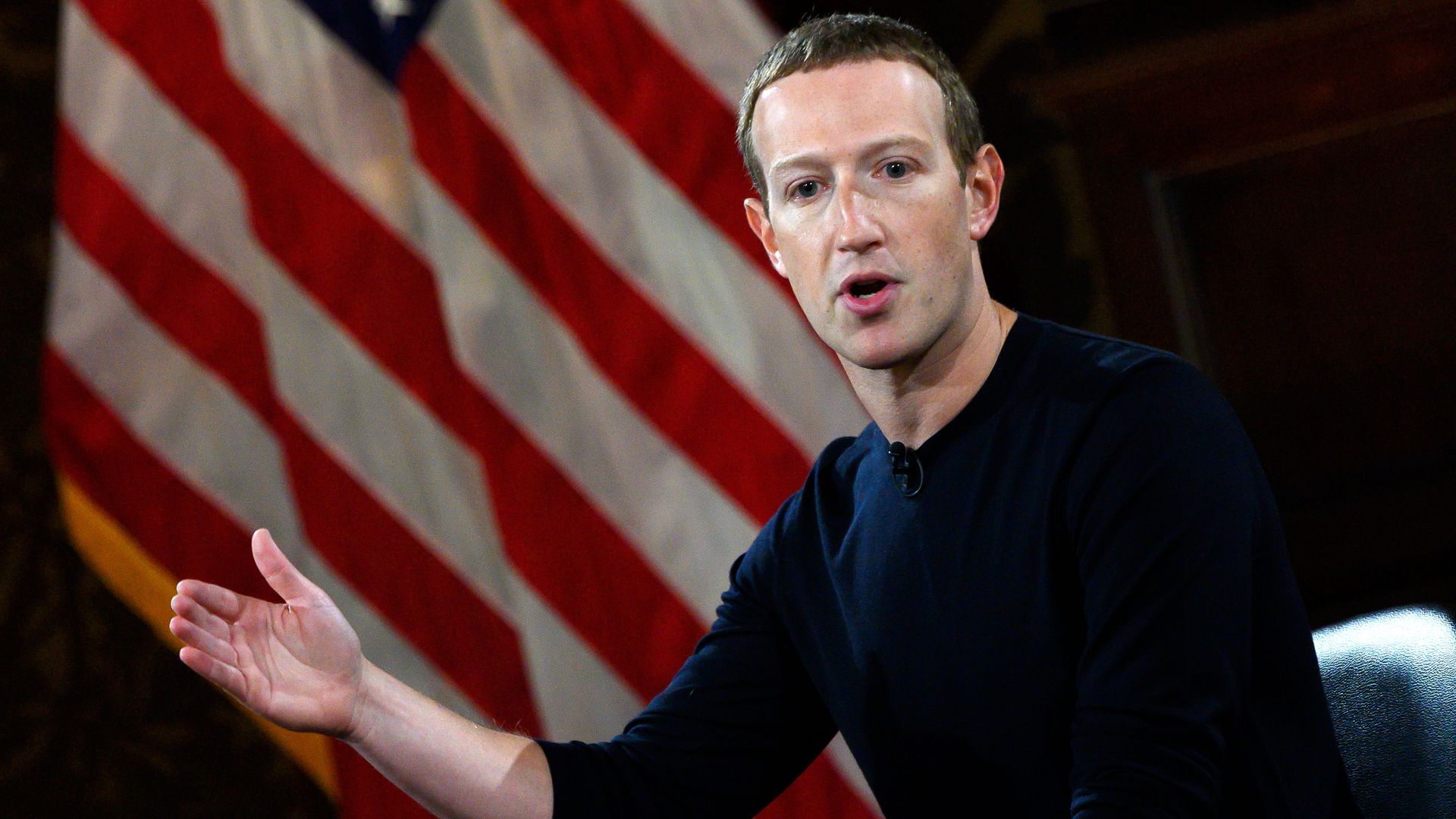 Facebook announced Monday that it had removed a network of "coordinated inauthentic behavior" originating in Russia, as well as three others originating in Iran, bringing the total number of such "information operations" it has acted against in the last year to more than 50.
Why it matters: Some of the activity was linked to Russia's Internet Research Agency, the government-backed operation that flooded social media with propaganda during the 2016 election, creating networks of fake accounts and, per CNN, targeting Democratic presidential candidate Joe Biden's campaign.
Details: Facebook also announced a number of changes to its policies around political speech and elections as it ramps up security for the 2020 presidential election.
The labels it places on content determined by independent fact-checkers to be false will be "much more prominent," CEO Mark Zuckerberg said.
Facebook will also add new labeling to content that is from "state-sponsored media."
Facebook pages will tell visitors what country the page is operated from and the legal name of the person or organization operating it, and it is also adding new ways for the public and researchers to access and use its open library of all the political ads it has run.
The big picture: Zuckerberg says Facebook was caught on its "back foot" in handling misinformation in 2016 and that it is better prepared now. The changes come as Facebook is under fire for running inaccurate political ads from the Trump campaign — a policy that Zuckerberg defended last week.
What they're saying:
"I've referred to this as an arms race, that's the right analogy — they're getting better, we're getting better," Zuckerberg said.
He added that Facebook's ability to shut down the Russian operation while it was still in the early stages of building a following was one sign of Facebook's improved capabilities since 2016.
"The bad guys are going to keep trying to do this, and along with our partners, we're going to make it harder and harder for them to do this," said Nathaniel Gleicher, Facebook's head of cybersecurity policy.
What's next: Facebook's announcement comes two days before Zuckerberg is scheduled to appear at a House hearing on its Libra cryptocurrency project.
Go deeper