Hong Kong protestors march in support of pro-democracy leader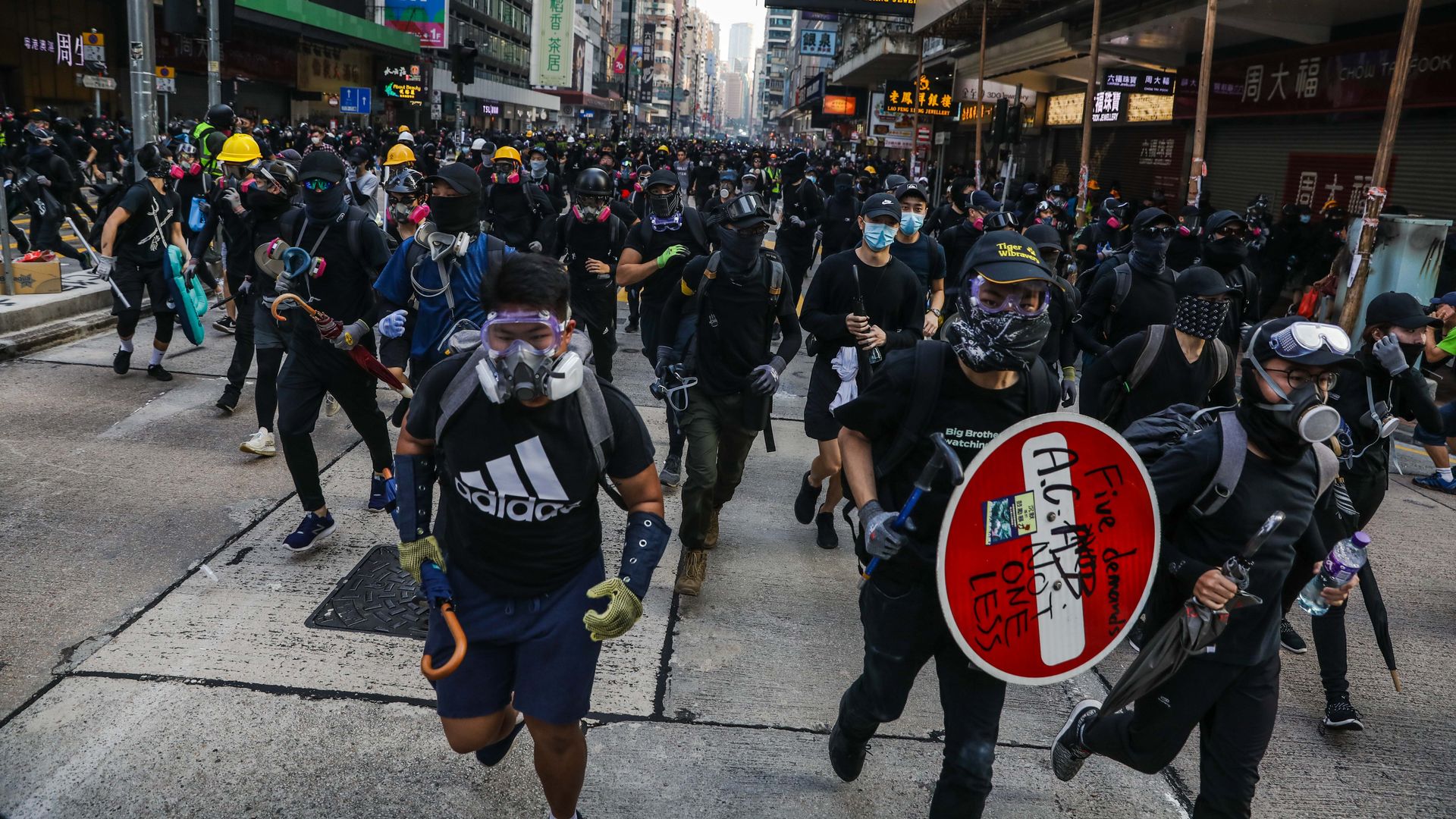 Tens of thousands of pro-democracy protesters marched in Hong Kong on Sunday in defiance of a police ban against assembly, rallying in support of a pro-democracy group leader who was attacked by five men wielding hammers three days earlier, according to the BBC.
The state of play: Though the march was largely peaceful, some protestors threw firebombs at police and vandalized Chinese banks and shops. Police responded by shooting tear gas canisters and deploying water cannons loaded with a blue irritant used to mark protestors for later arrest.
The big picture: This is Hong Kong's 20th consecutive weekend of protests. What started as a backlash to an extradition bill — which has since been withdrawn — has evolved into a wider movement against China's authoritarian government. Protestors have four key demands, per the BBC:
For the government to cease characterizing the protests as "riots."
Amnesty for arrested protesters.
An independent probe into alleged police brutality.
Universal suffrage.
In the U.S., the House unanimously passed a bill on Tuesday condemning Chinese interference in Hong Kong's affairs and supporting the rights of pro-democracy protestors to demonstrate.
The Chinese government later issued a statement threatening the U.S. with retaliatory action if the Senate passes the same legislation.
In photos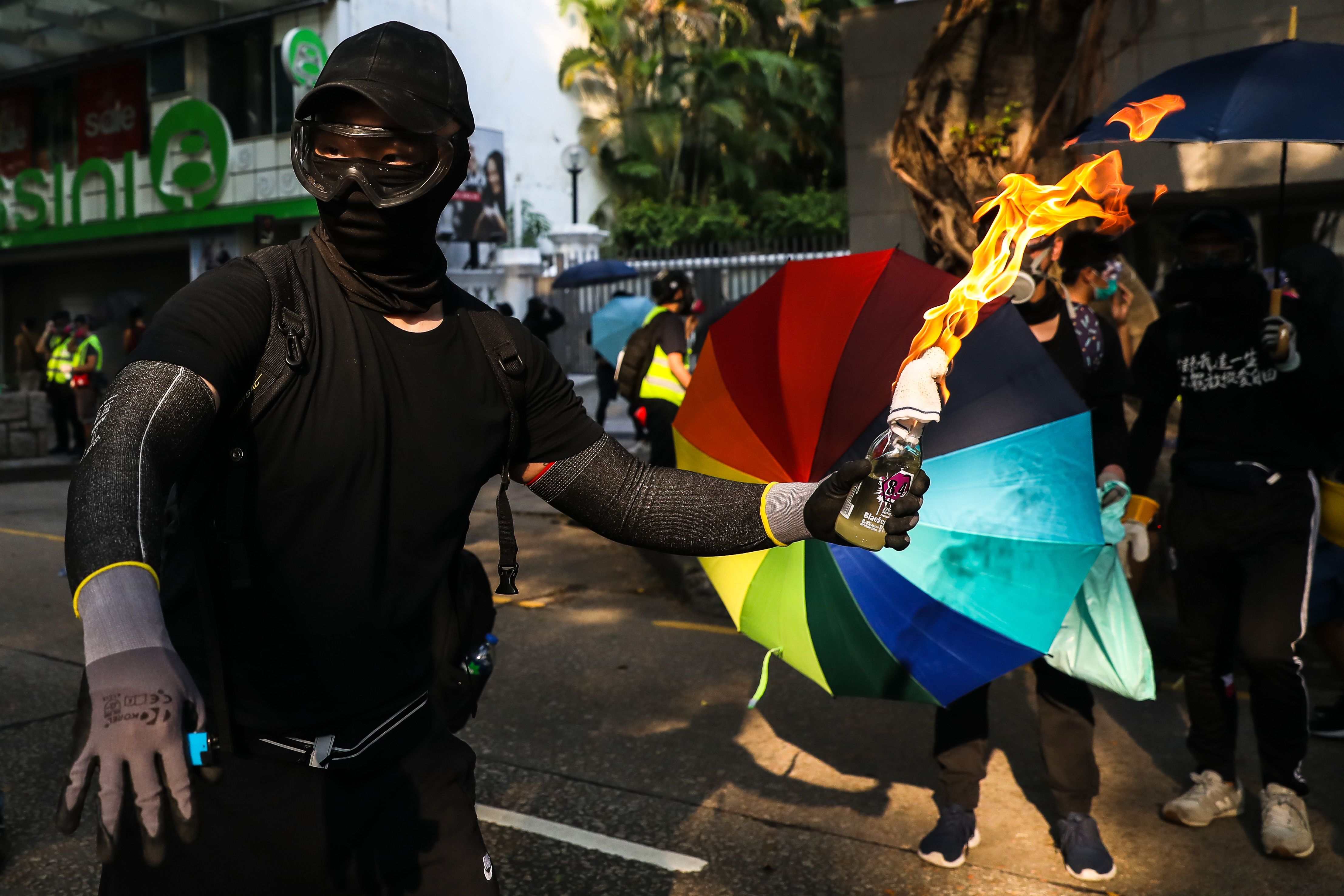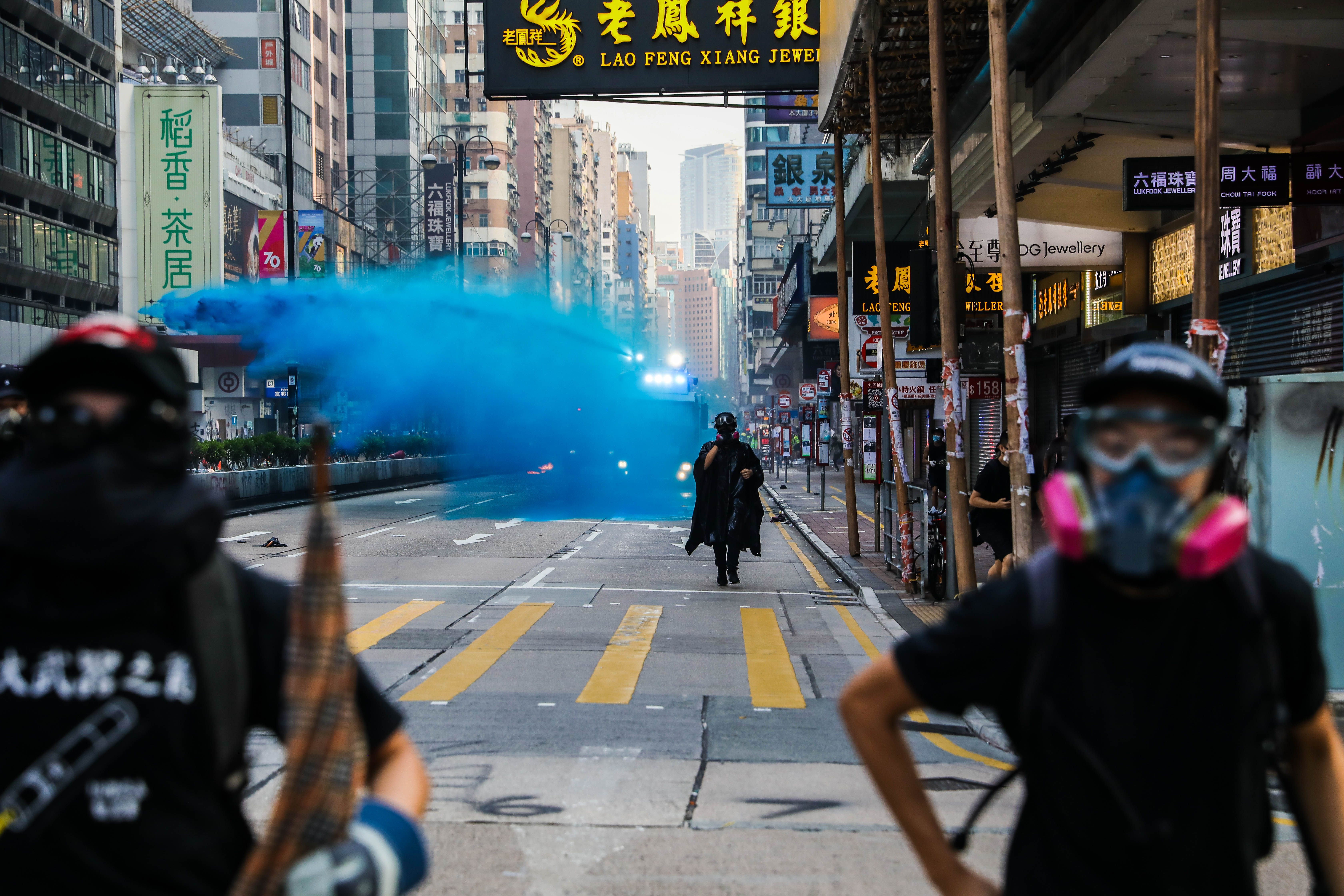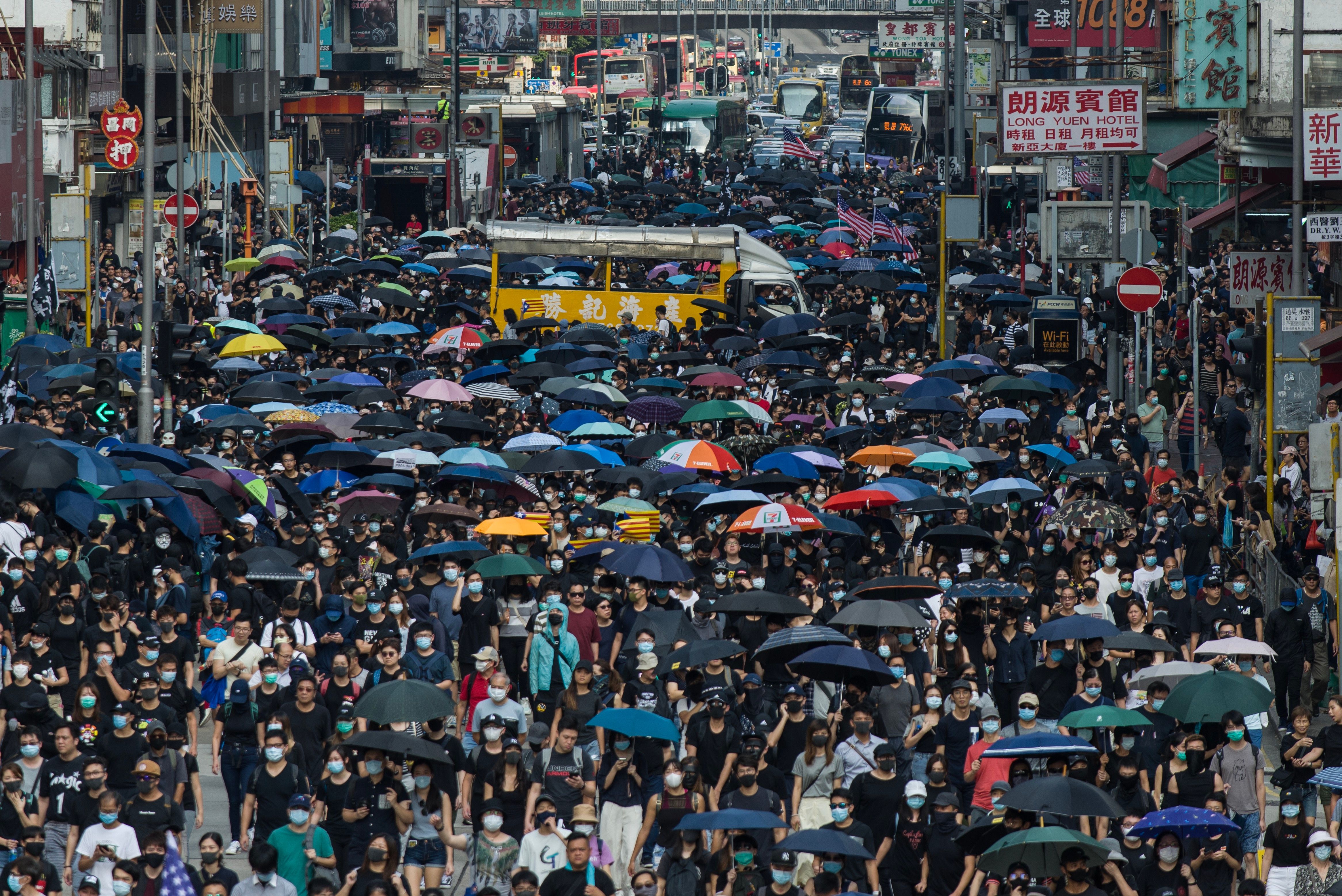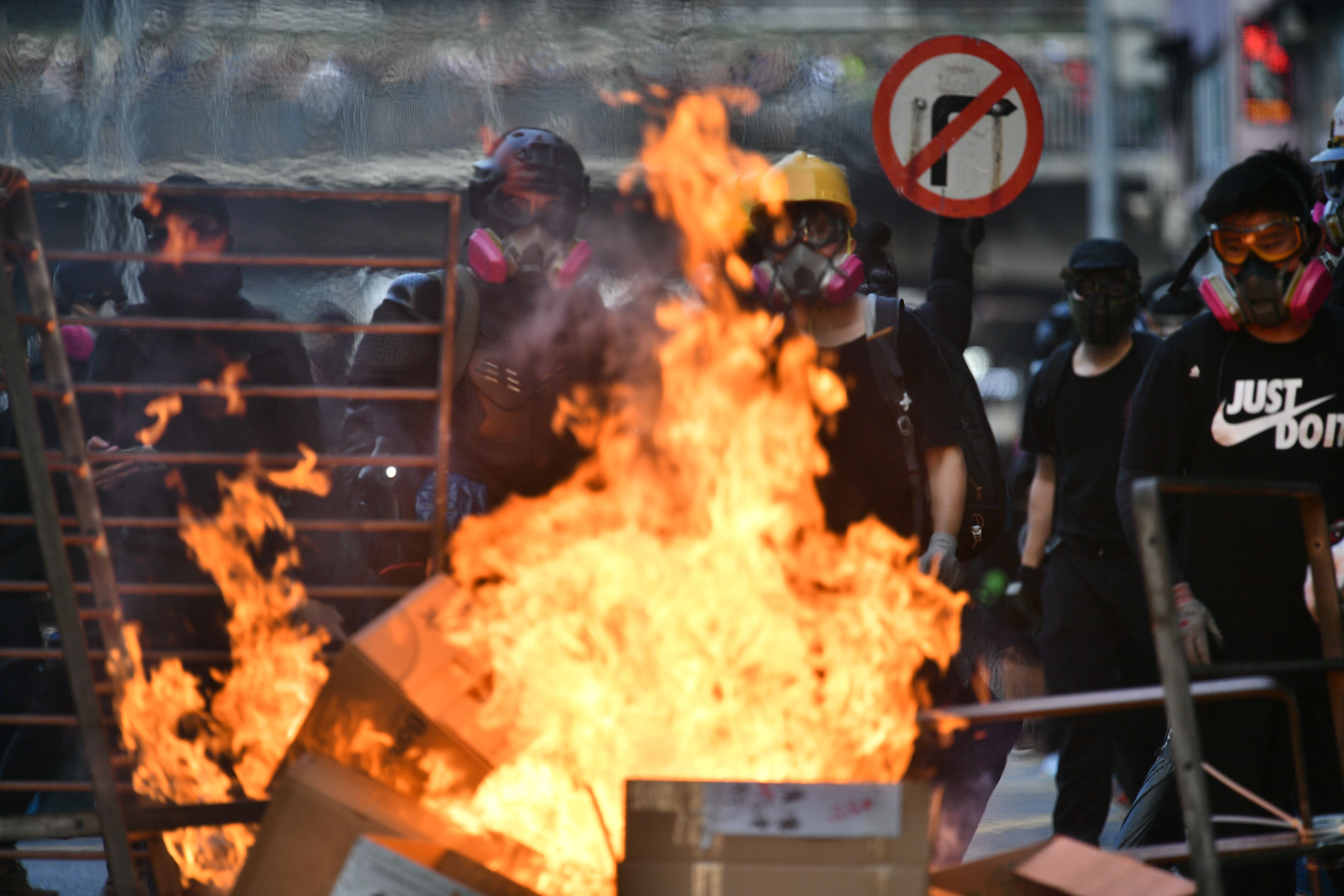 Go deeper: Massive pro-China troll response met Rockets GM's Hong Kong tweet
Go deeper