Investigation into Trump-Russia probe continues to grow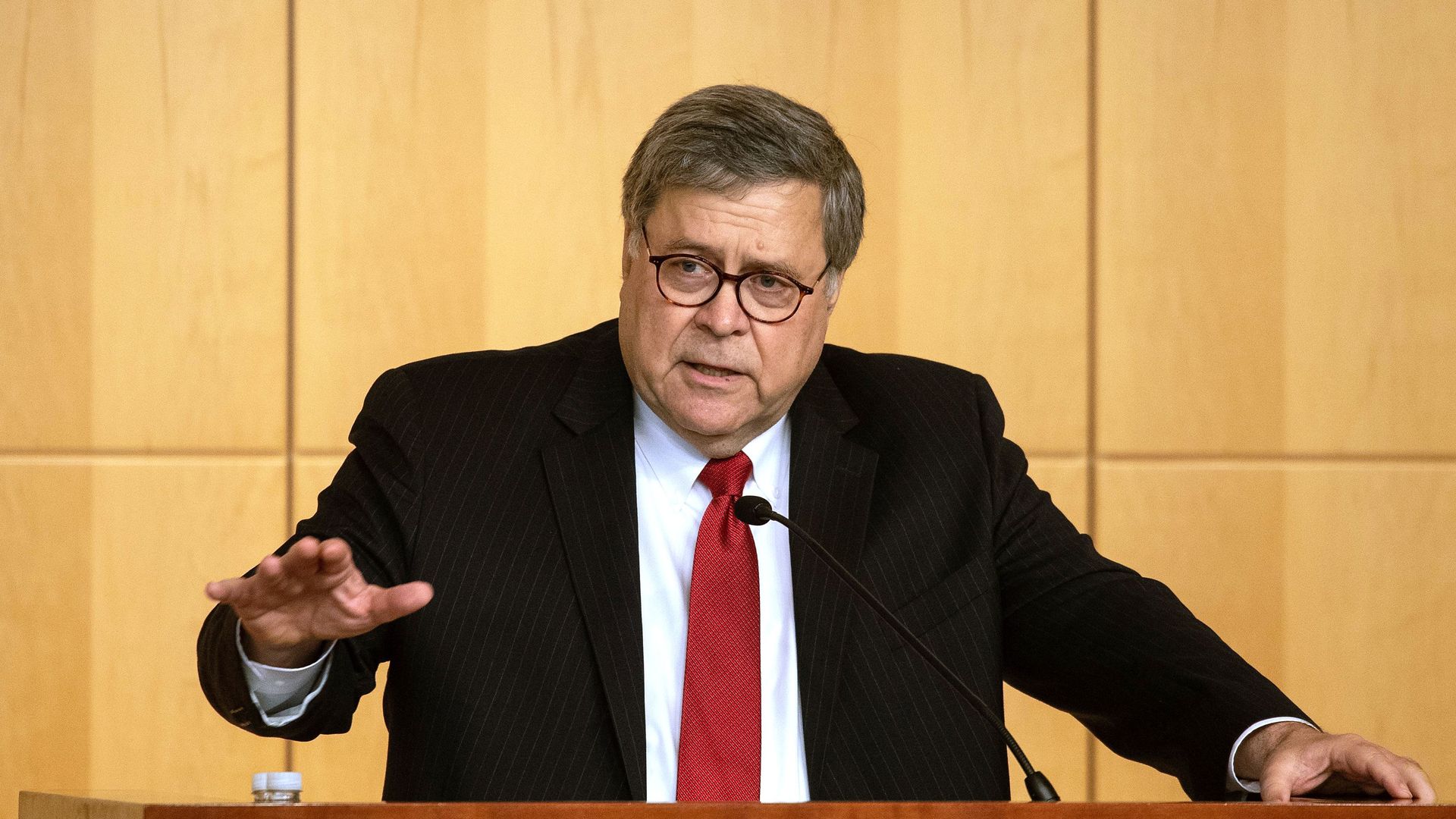 A federal investigation closely supervised by Attorney General William Barr — which aims to inspect origins of the Trump-Russia probe — has interviewed "about two dozen and current F.B.I. officials," the New York Times reports.
Why it matters: The investigation, which is essentially looking into claims that the FBI's probe into President Trump's 2016 campaign was influenced by anti-Trump sentiments, is further along than previously reported.
The state of play: This is at least the third investigation into the FBI's probe of possible links between Trump's 2016 campaign and Russia. Barr appointed U.S. Attorney for the District of Connecticut John Durham to spearhead the current investigation.
Durham has not yet interviewed all FBI officials "who played key roles in opening the Russian investigation in the summer of 2016," people familiar with the review told the Times.
Durham is also "exploring what role, if any, a number of countries including Ukraine played in the investigation of the Trump campaign," per the Times.
Robert Mueller, who served as special counsel for the Russia probe, did not conclude that Trump campaign members colluded with the Russian government, but his report said the president's actions still may have influenced Russian conduct.
The big picture: Trump has continued to fight the Russia probe — which concluded in March. In 2017, Trump reportedly asked then-Director of National Intelligence Dan Coats and former NSA Director Michael Rogers to publicly push back on the FBI's probe. Both men refused to comply, per the Washington Post. Rogers later denied those reports.
This May, Trump accused FBI officials who investigated possible links between his campaign and Russia of treason.
Barr told senators in a March hearing that he believed "spying did occur" through FBI surveillance into the Trump campaign — but clarified that he did not mean to suggest that it was necessarily illegal.
Go deeper:
Go deeper