U.K. Parliament thwarts Boris Johnson's Brexit plan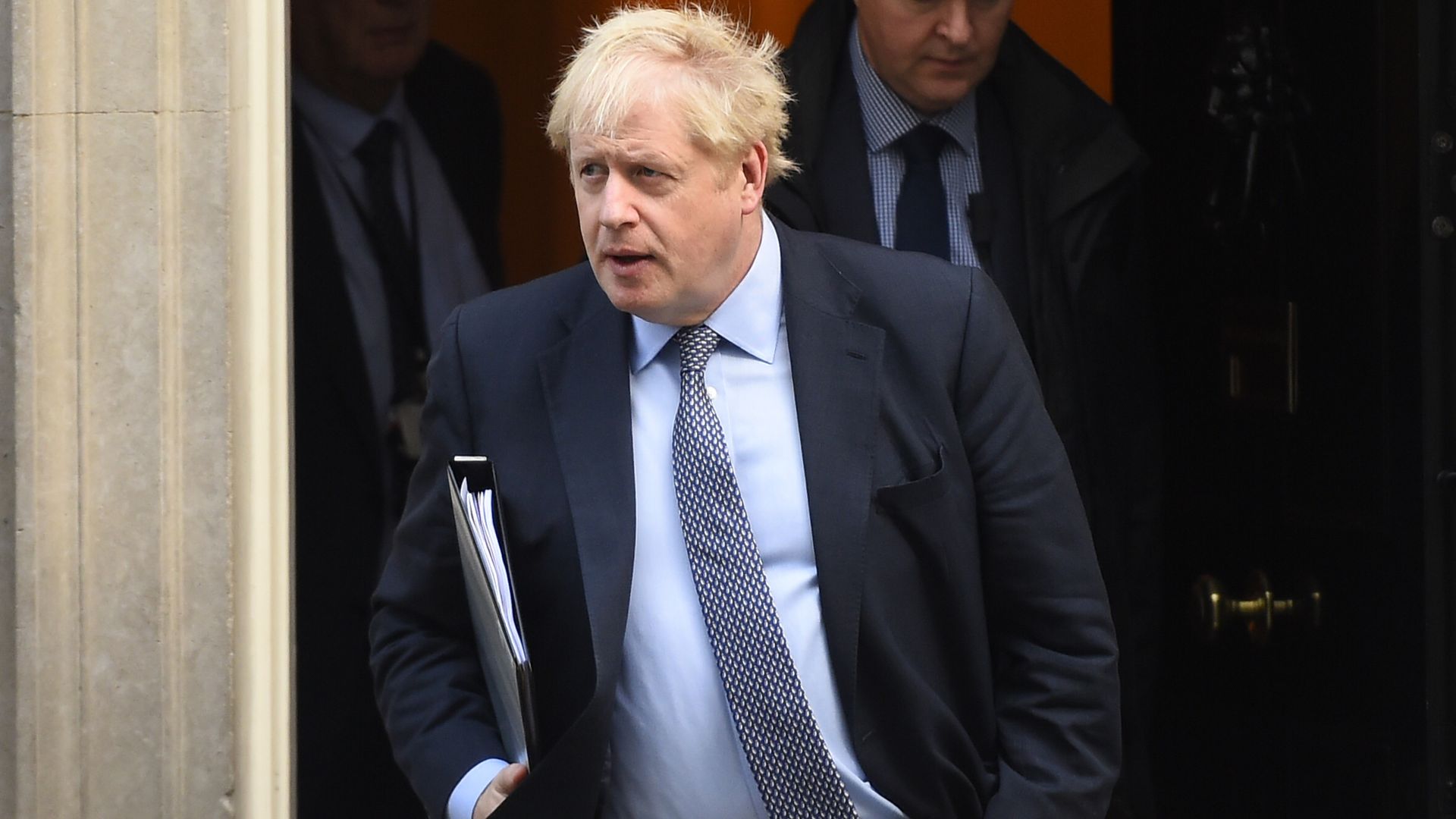 The U.K. Parliament on Saturday approved an amendment intended as a safety valve against a damaging "no deal" Brexit, taking the wind out of Prime Minister Boris Johnson's sails and making yet another Brexit delay likely.
Why it matters: Johnson reached a deal with the European Union last week and brought it up for a vote on a highly unusual Saturday session. The whip count looked close, but after the so-called Letwin Amendment passed, Johnson said there was little point in proceeding with the vote on his deal. He also vowed not to negotiate an extension beyond the Oct. 31 deadline with the EU — though he is bound by law to seek one.
If and when a Brexit deal is passed, accompanying legislation will also have to win Parliament's approval to ensure an orderly exit from the EU. The Letwin Amendment is intended to buy more time for that process without the risk of a "no deal" exit on Halloween.
But a law previously passed by Parliament mandated Johnson to seek an extension from the EU if he didn't have a deal approved by Saturday. The Letwin Amendment made that impossible because it rendered the vote on Johnson's deal non-binding.
Johnson said he would not be negotiating an extension from the EU. If he doesn't, a court battle is likely. Johnson, for his part, claims "no deal" is still in play at the end of the month.
What to watch: It's long been assumed that the EU will agree to another deadline extension, though French President Emmanuel Macron and others on the continent have signaled that they're running out of patience and want to see Johnson's deal approved.
Go deeper