At least 69 killed in Afghanistan mosque attack as violence targets civilians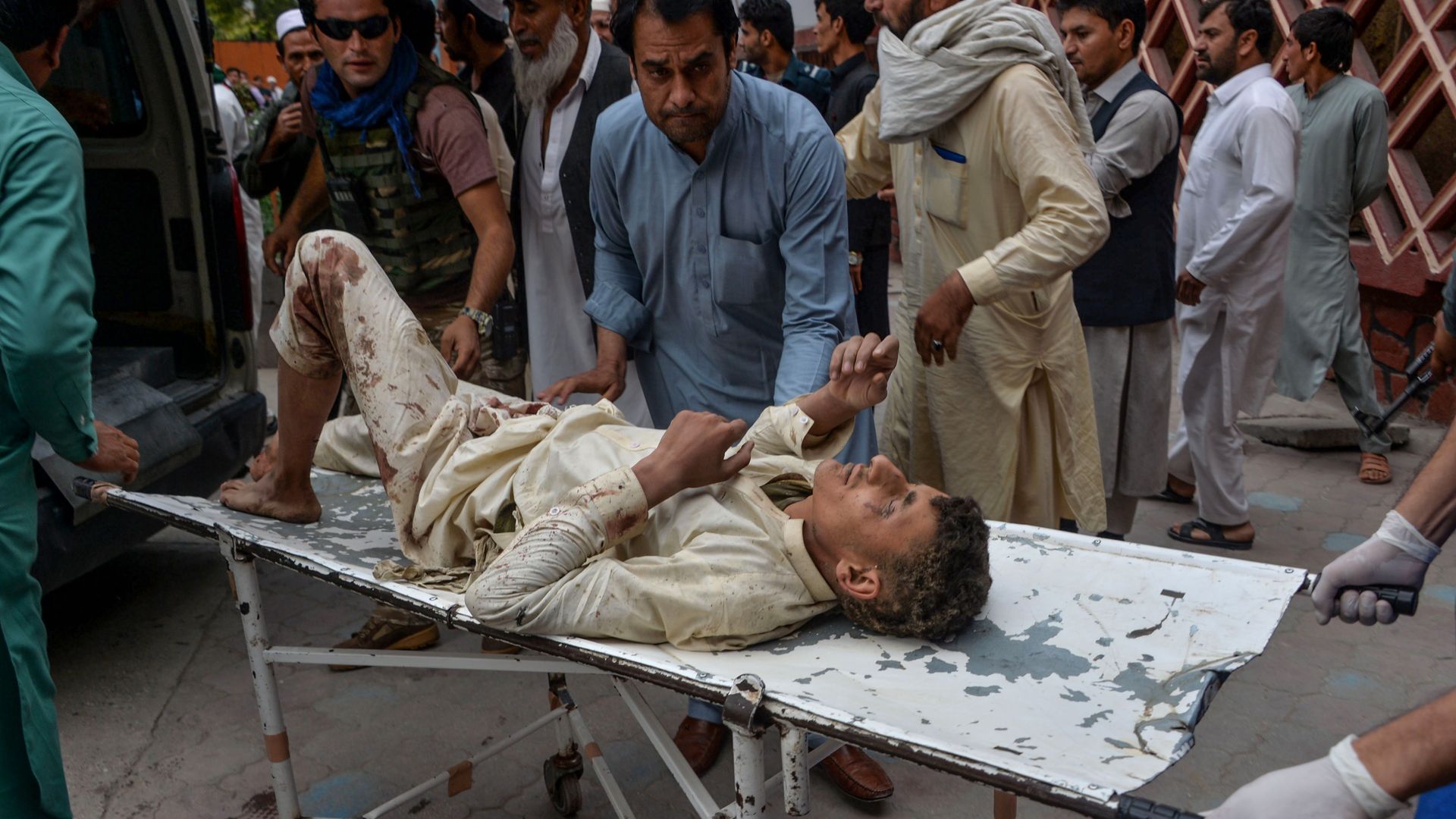 Local officials and area residents were still searching for bodies on Saturday following a bomb attack at a mosque in eastern Afghanistan the day prior that killed at least 69 people and left at least 36 more injured, reports Al Jazeera.
Why it matters: An uptick in violent attacks against civilians in Afghanistan has left 1,174 civilians dead between July and September, reports the Washington Post. The spike in violence emerged amid a tense election season in Afghanistan, and failed U.S.-Taliban peace talks in early September.
More civilians died or were injured in the 3-month stretch than in any other quarter over the last decade, according to a UN report released this week.
Friday's attack was the second-deadliest for the year, and comes just one day after the United Nations called the Afghan civilian casualties "unprecedented," notes Al Jazeera.
The latest: No group has claimed responsibility for the attack, but the government is accusing Taliban insurgents, per Al Jazeera. A spokesperson for the Taliban denies the group's culpability for the attack.
Taliban and Islamic State militants continue to operate in parts of Nangarhar, which sits along the border of Pakistan to the east, according to the Guardian.
Go deeper... Mark Esper: Trump ordered stepped-up military operations in Afghanistan
Go deeper