Russians are nostalgic for the Soviet Union, poll shows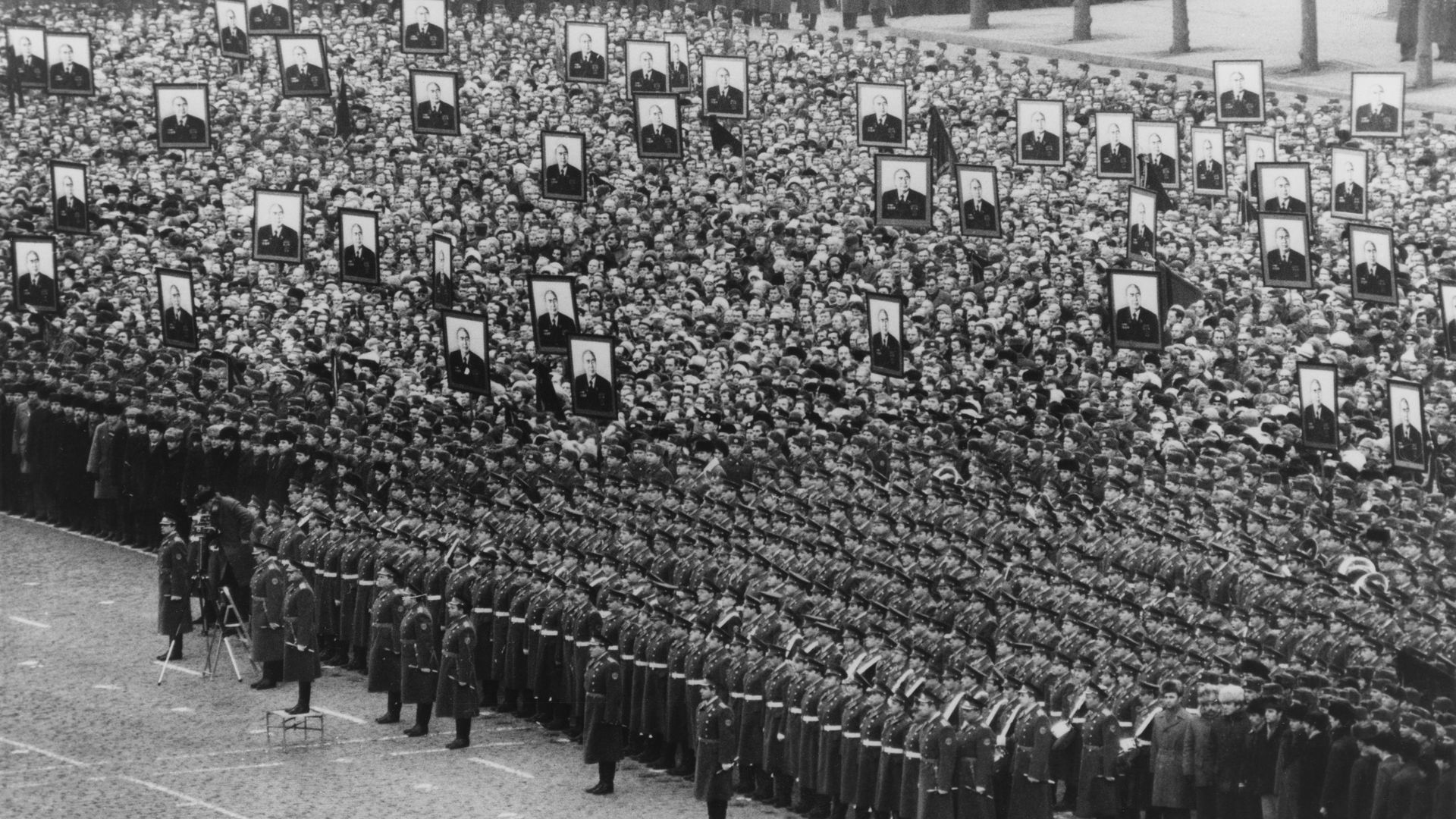 More than 6-in-10 Russians consider it a "great misfortune that the Soviet Union no longer exists," according to a new Pew survey. That's 13 points higher than in 2011.
The big picture: The survey reveals far more nostalgia for the Soviet Union in Russia than elsewhere in Eastern Europe. And while that sentiment is highest (71%) among those who spent most of their lives in the USSR, half of Russian 18- to 34-year-olds agree.
Just 22% in Russia say ordinary people have benefited from the changes since 1991, while 57% say life is worse than it was under communism.
Of eight former Soviet bloc countries surveyed, only Russians are growing more convinced that the economic situation was better under communism.
Two-thirds are dissatisfied with how democracy functions in Russia. However, strikingly small percentages of Russians say it's important that the media, opposition parties and civil society operate freely.
Just 40% of Russians say it's important to have regular elections. Of 16 other countries surveyed, the next lowest number is 57%, in Lithuania.
Between the lines: Vladimir Putin has played on nostalgia for the Soviet Union. But given he's been in power for 20 years, much of the dissatisfaction reflects on him.
Go deeper