Americans are increasingly shedding their religious affiliations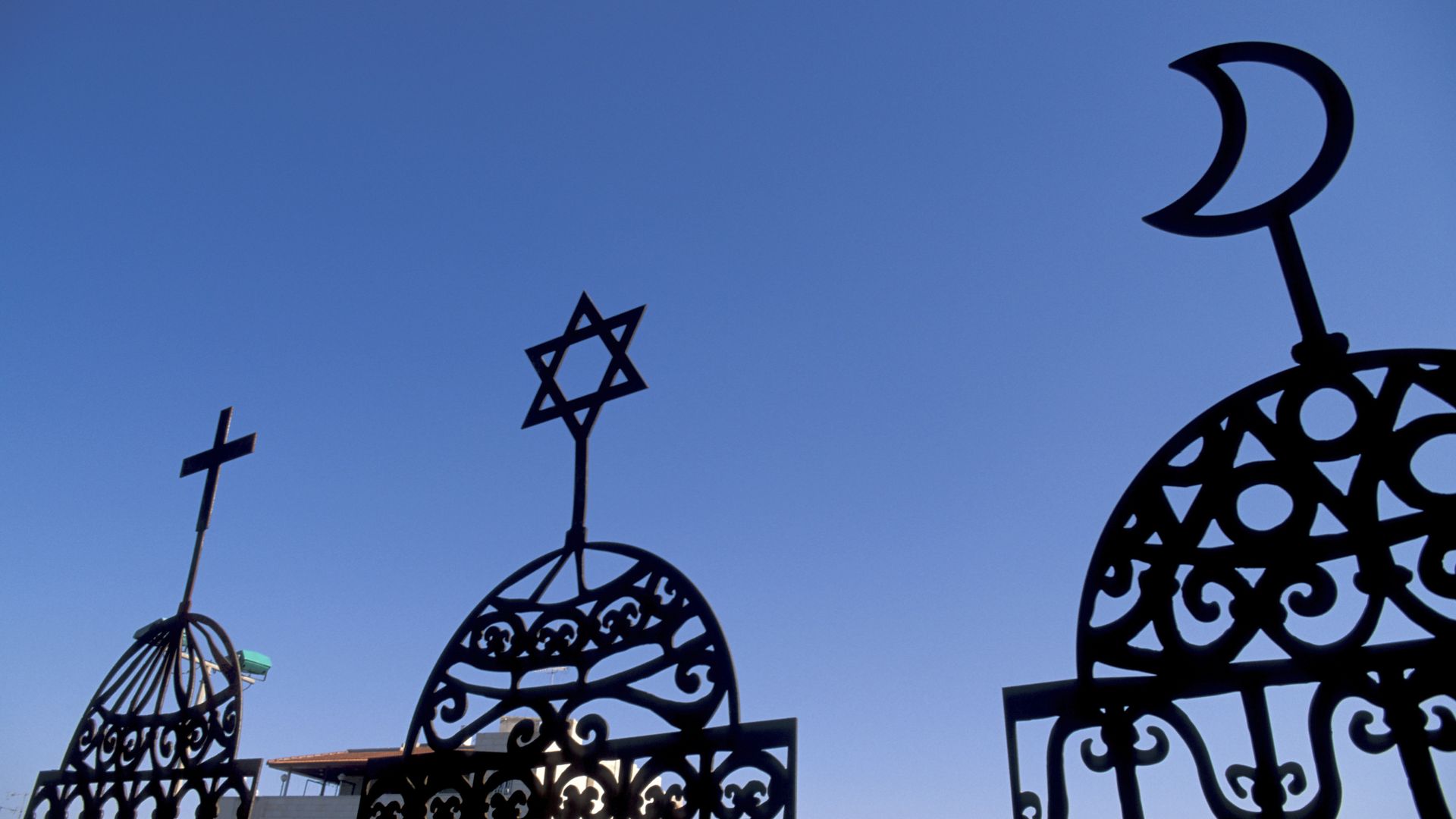 The share of Americans with no religious affiliation is rising significantly in tandem with a sharp drop in the percentage that identifies as Christians, reports AP, based on data from the Pew Research Center.
The big picture: Many of the country's biggest religious institutions are mired in upheaval and scandal, as well as criticized for failing to adapt to modern norms, further alienating potential attendees.
The Catholic Church and Southern Baptist Convention are both facing ongoing sex abuse scandals.
The United Methodist Church, which comprises the largest group of Protestants in the U.S., is facing a possible schism over the inclusion of LGBTQ in its community.
By the numbers: Pew said 65% of American adults describe themselves as Christian, down from 77% in 2009, based on telephone surveys from 2018 and 2019.
The percentage of people who identify as atheist, agnostic or "nothing in particular," often referred to as the "nones," stands at 26%, up from 17% in 2009.
43% of U.S. adults identify as Protestant, compared to 51% in 2009.
20% of U.S. adults identify as Catholic, compared to 23% in 2009.
Go deeper: Religion is fueling a new wave of immigration activism
Go deeper