U.S. postmaster general to resign next year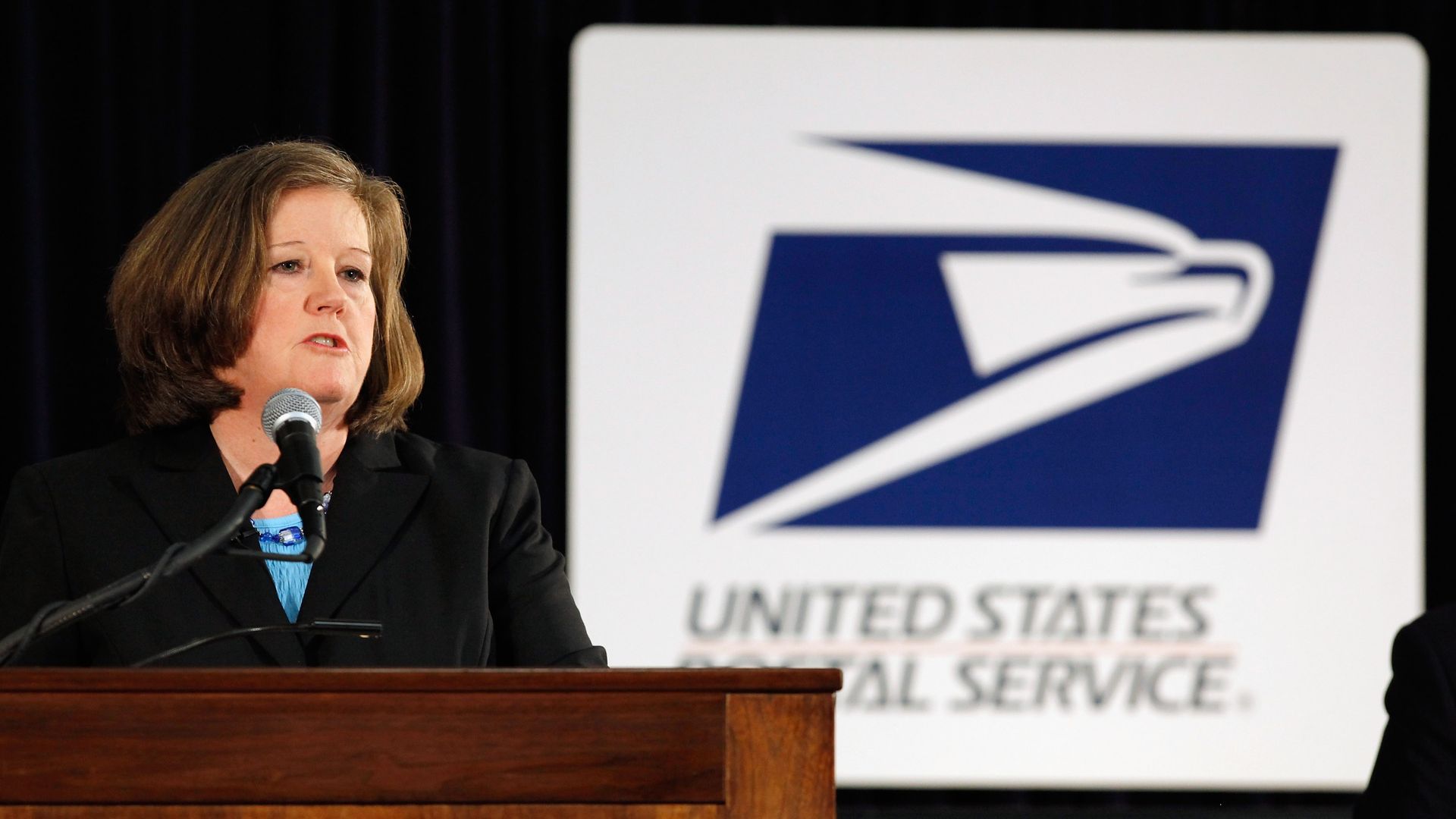 U.S. postmaster general Megan Brennan — the first woman to serve in the role — announced on Wednesday that she will retire on Jan. 31 of next year, completing her planned five years in the position.
The big picture: A task force created by President Trump said last December that the U.S. Postal Service should consider increasing the cost of shipping for some packages, which could hurt Amazon and other e-commerce companies.
The state of play: The president previously expressed his frustrations with Brennan to Treasury Secretary Steven Mnuchin, the Washington Post reports, and Senate Majority Leader Mitch McConnell's office "was aware of the president's desire to replace her."
"Brennan had explained to the president in multiple conversations that he cannot undo Amazon's contracts without a regulatory commission review, and had also argued that the relationship benefits both Amazon and the Postal Service," the Post reports.
In November last year, soon-to-be House Intelligence Committee Chairman Adam Schiff said that Trump "was secretly meeting with the postmaster [general] in an effort to browbeat the postmaster [general] into raising postal rates on Amazon."
Where it stands: The U.S. Postal Service Board of Governors, which will elect the next postmaster general, has a quorum of nine Trump appointees on its 11-member board.
Go deeper: Postal report puts muscle behind Trump's Amazon grudge
Go deeper