Trump's promises on "phase 1" deal with China fall flat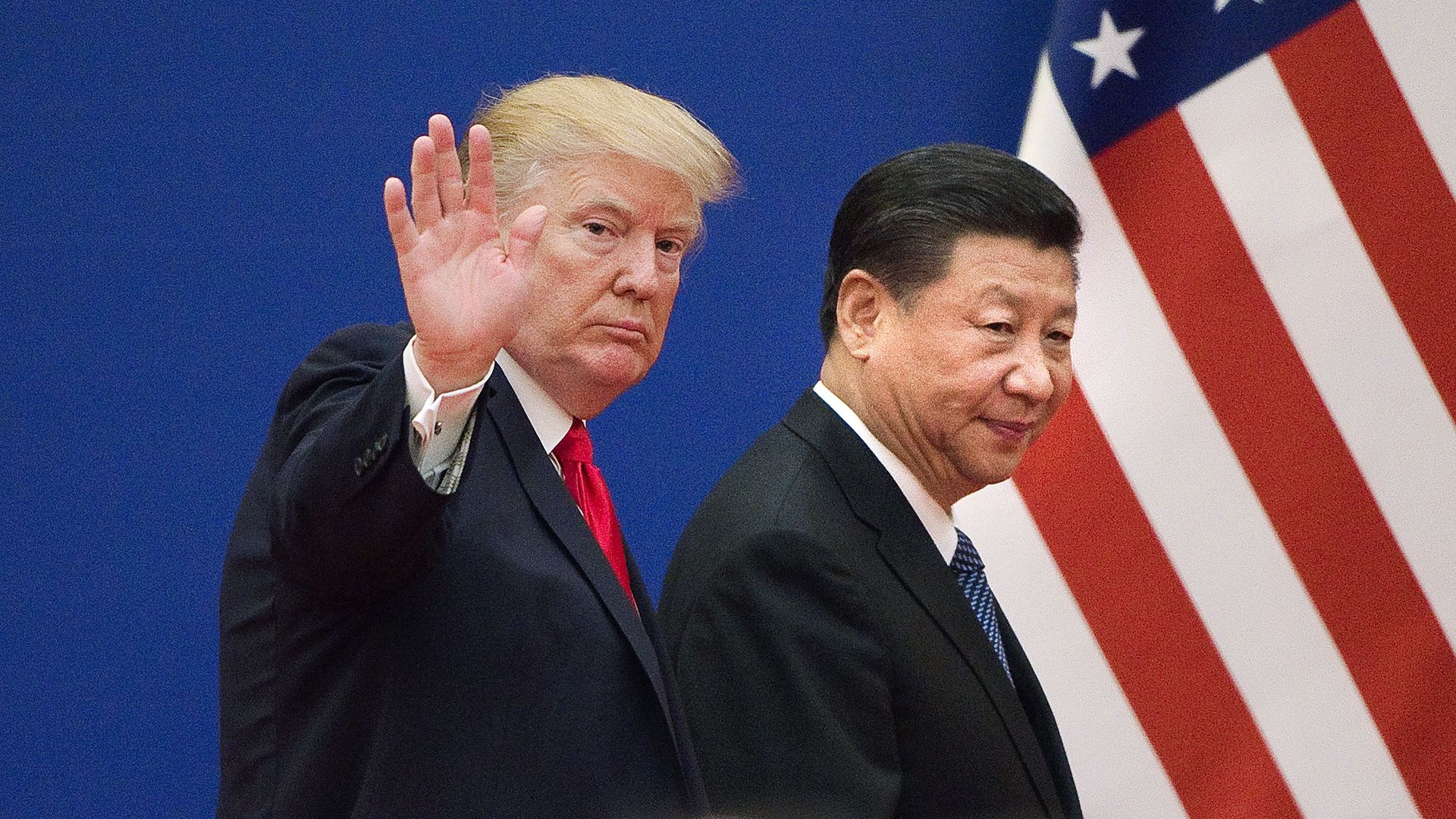 It's been a week since President Trump touted his "phase 1" partial trade agreement with China as the greatest-ever deal for U.S. farmers — but China isn't endorsing his promises.
Where it stands: China has not confirmed Trump's claim that it will buy $40 billion–$50 billion worth of U.S. agricultural goods, and it says a final deal would require the U.S. to cancel all existing and future tariffs, CNBC reports. No final decision has been reached to determine if the U.S. will push tariff increases scheduled for Dec. 15.
Gao Feng, China's Ministry of Commerce spokesperson, did not say when the partial trade agreement between China and the U.S. would be signed or when future meetings on the unwritten plan will be held, per CNBC.
Gao also said that China would increase U.S. agricultural purchases based on market needs, but he did not specify figures.
A U.S. trade representative spokesperson told the Washington Post that China had committed in the partial deal to buy $40 billion–$50 billion a year, "scaling up over two years."
The impact: Farmer subsidies from the Trump administration aimed at mitigating the effects of the U.S.-China trade war reached $28 billion in September. U.S. farmers' personal income declined by an annualized $11.8 billion between January and March this year — the biggest Q1 drop in 3 years.
Go deeper: Trump says U.S. and China reach partial trade agreement
Go deeper