The dark side of psychiatric hospitals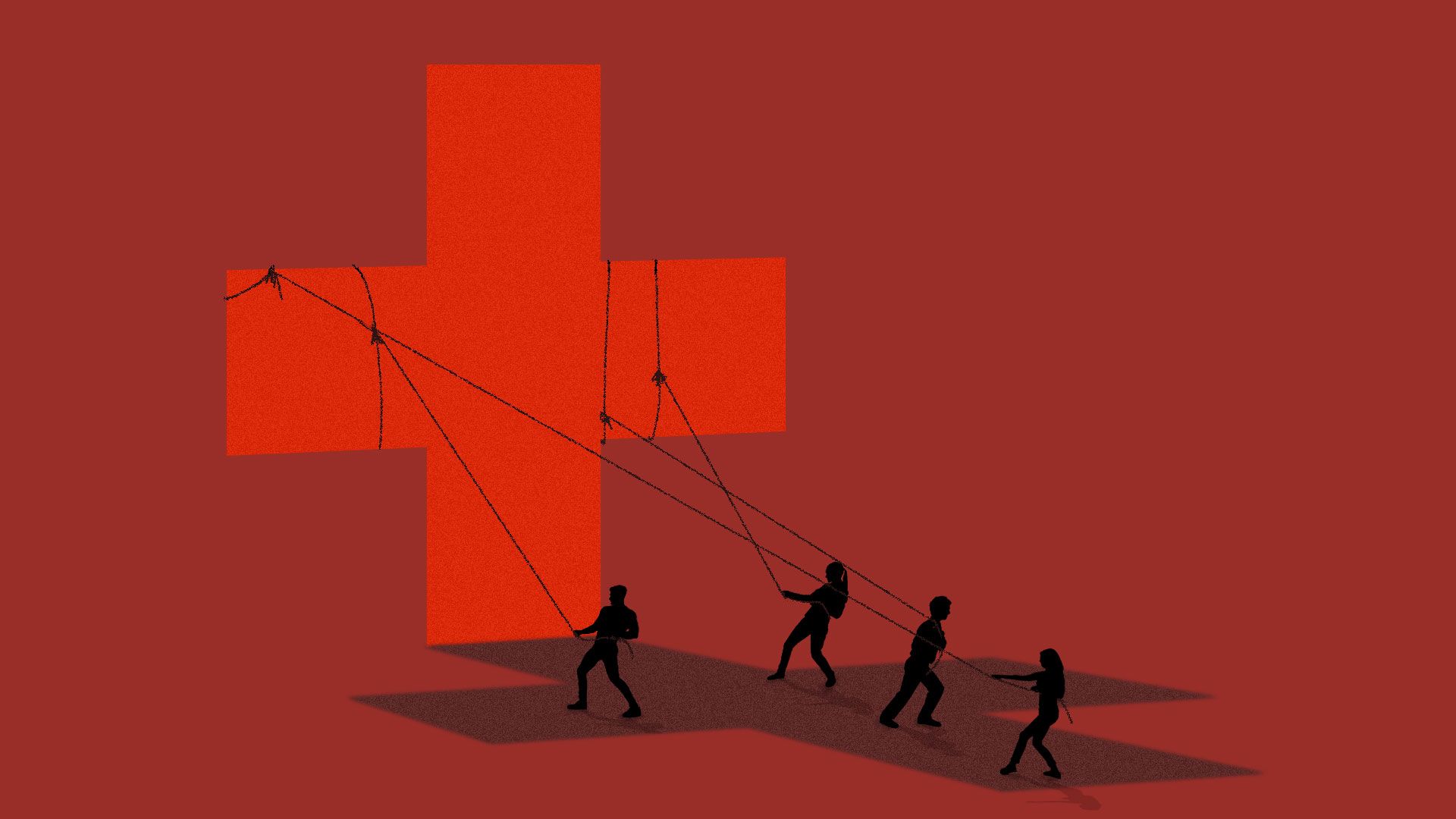 Psychiatric hospitals are often the last resort for people suffering from mental illness, but recent news stories serve as a reminder that too often, these hospitals aren't the safe haven they should be.
The big picture: There are plenty of horror stories about mental health patients caught in abusive or predatory situations, but experts say there's really no good data on the quality or safety of psychiatric inpatient facilities, making it difficult to hold them accountable.
Stories about bad mental health care aren't new. They also serve an outsized role, given the lack of patient safety information.
"At the moment, journalists appear to be the only consistent source of information on patient safety," said Morgan Shields, a Ph.D. candidate researching psychiatric inpatient care at Brandeis University.
Driving the news:
In September, the Tampa Bay Times published an investigation of North Tampa Behavioral Health, a psychiatric hospital that "makes huge profits by exploiting patients held under Florida's mental health law."
Earlier this month, the Seattle Times reported on 10 private psychiatric hospitals in Washington state that have been approved or expanded since 2012. The paper found a series of safety issues, bad record-keeping and instances of hospitals trying to keep voluntary patients from leaving.
A few days later, the Los Angeles Times published an account of one patient allegedly murdering another at Kedren Community Health Center, a psychiatric hospital that the LA Times found guilty of "serious failures of oversight in the care of patients."
Between the lines: Psychiatric hospitals, like nursing homes, by definition care for a vulnerable population who often struggle to advocate for themselves.
Facilities may then exploit patients' vulnerability in order to drive profits higher.
"Patients often are not able to choose where they go ... and, even if they could choose a hospital, patients and family often do not have any information on the quality of care provided," Shields said.
Further complicating the issue is that the U.S. has a shortage of mental health care to begin with; there aren't enough beds for all of the patients who need treatment.
"In effect, psychiatric hospitals might be too big to fail depending on the local context; hospitals might be aware of this and therefore not fear being sanctioned," Shields said.
Go deeper