GOP Sen. Murkowski condemns Mulvaney's argument for withholding Ukraine aid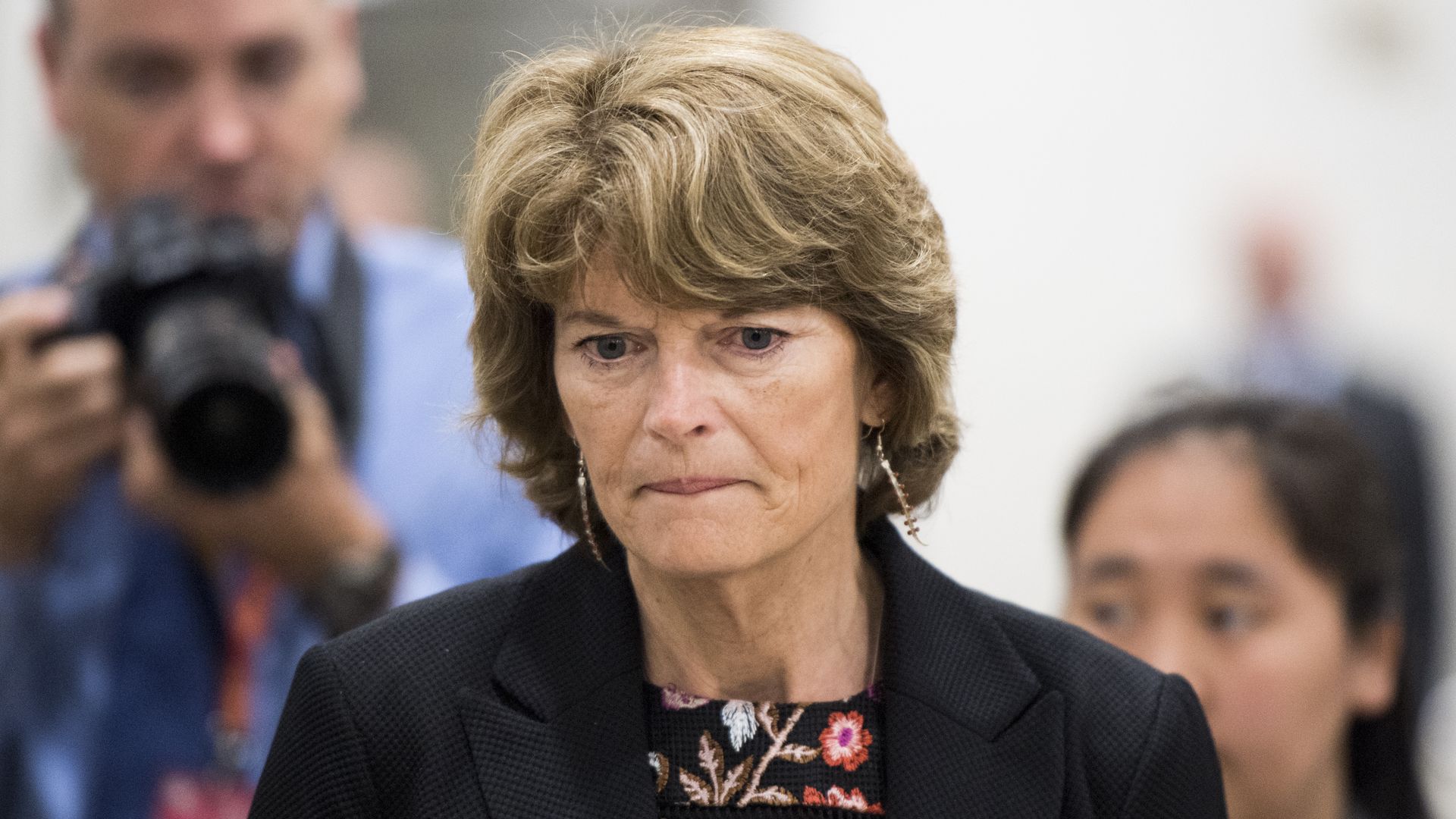 GOP Sen. Lisa Murkowski pushed back Thursday against acting White House Chief of Staff Mick Mulvaney's justification that withholding aid to Ukraine in exchange for political help was fair game, according to CNN's Shimon Prokupecz.
What they're saying: At a press conference on Thursday, Mulvaney said President Trump's desire to push Ukraine to investigate "corruption" claims related to a conspiracy theory involving the DNC's hacked computer server was partly why that military aid was delayed earlier this year.
"We do that all the time with foreign policy," Mulvaney said.
Murkowski responded to the reports of quid pro quo, saying: "You don't hold up foreign aid that we had previously appropriated for a political initiative. Period."
Of note: Mulvaney denied that the investigation into former Vice President Joe Biden and his son was one of the reasons for the aid freeze.
Murkowski has previously broken with Trump, including on an Affordable Care Act vote. She has been characterized as "one of eight Republican senators to watch on impeachment," writes Vox.
Go deeper... Expert Voices: Ukraine scandal deepens crisis roiling State Department
Go deeper