Massive pro-China troll response met Rockets GM's Hong Kong tweet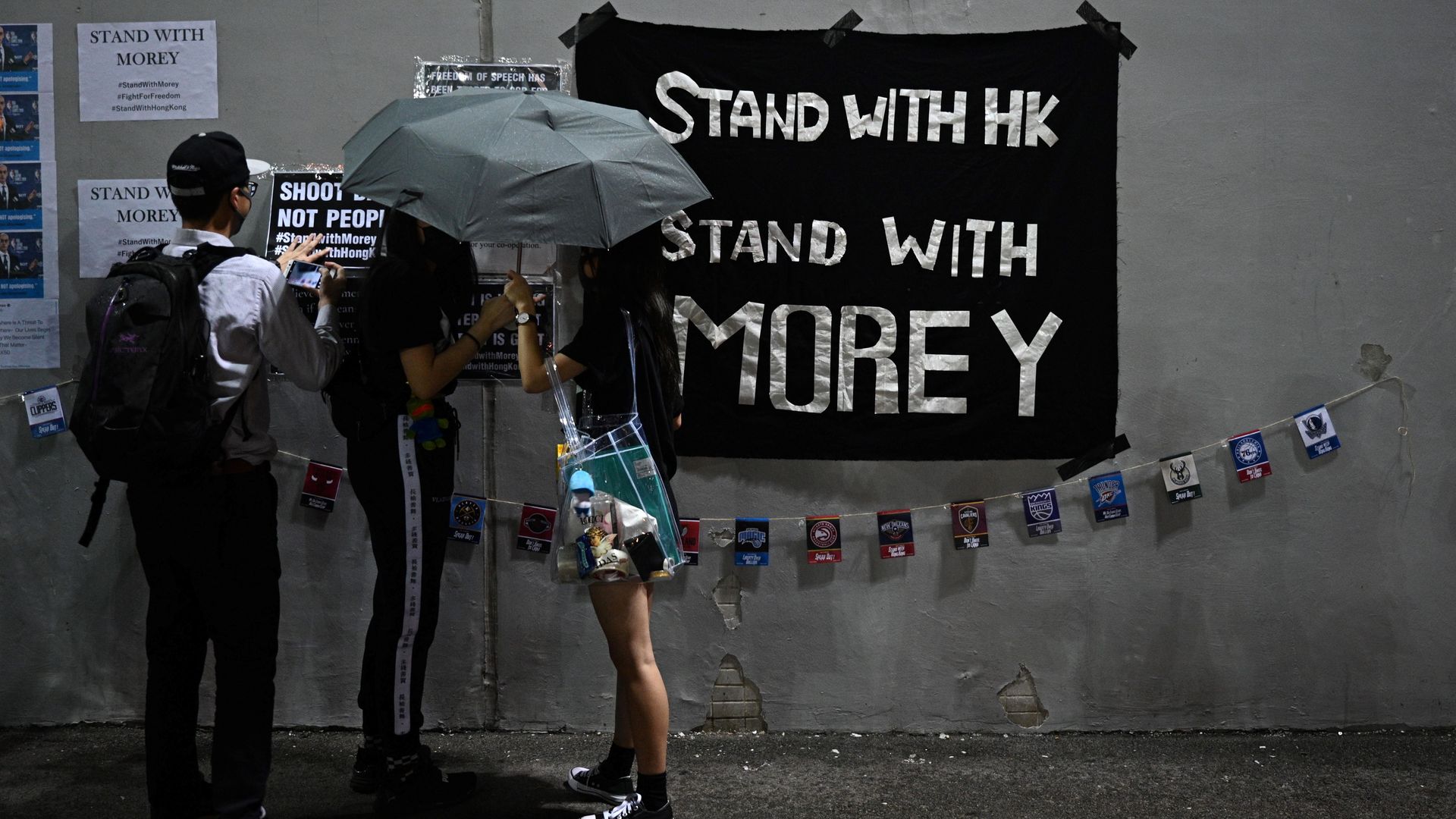 After Rockets GM Daryl Morey tweeted support for Hong Kong protesters, he received just under 170,000 angry tweets in response. But an analysis by experts at the Wall Street Journal suggests a massive chunk of the outrage came from a coordinated effort by sham accounts.
Why it matters: It's not immediately clear that the response effort was run by the Chinese government — though, at the numbers involved, that seems likely. But if it was a government-led effort, it marks a substantial change in China's modus operandi in dealing with global news events.
China typically focuses its disinformation efforts inward, toward the citizens of mainland China and its disputed territories.
While the Houston Rockets and NBA have a large Chinese following, Texas remains independent from China.
By the numbers:
22% of tweets came from accounts with zero followers at some point in the last week.
4,855 accounts involved in the campaign had never been used until replying to Morey.
3,677 accounts didn't exist until Morey's tweet.
Less than half the accounts used in the campaign had more than 13 followers.
Go deeper