California fault capable of 8.0 earthquake shows movement for first time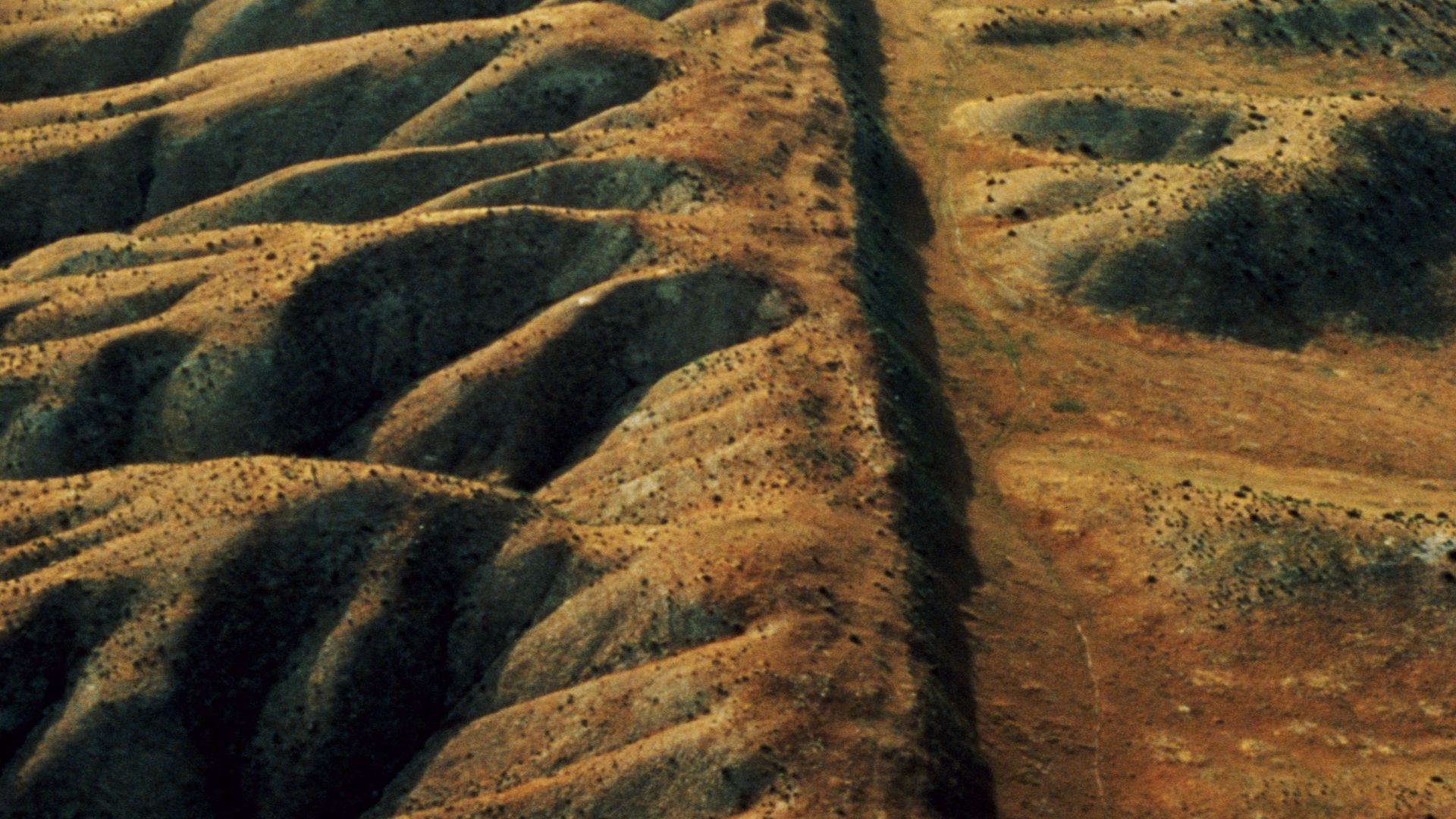 The 160-mile-long Garlock fault in California has shown movement for the first time on the modern historical record, according to a study published Thursday by the California Institute of Technology.
Why it matters: The fault is capable of producing an 8.0 magnitude earthquake, but it has never previously produced a strong quake or creep. Now, satellite images show the fault has begun moving, resulting in a visible bulge. The movement is said to be a result of a July earthquake that destabilized surrounding faults.
"This is surprising, because we've never seen the Garlock fault do anything. Here, all of a sudden, it changed its behavior," Zachary Ross, lead author of the study, told the Los Angeles Times.
A significant quake on the Garlock fault could spur strong effects throughout California, including in agricultural and oil-producing regions — as well as military sites.
It could also destabilize the San Andreas fault, risking extreme shakes and extensive potential damage.
The bottom line: Per the LA Times, "What's unusual now, Ross said, is that the Garlock fault has been seismically quiet in the historical record until now. And while it's unclear what the creeping and aftershocks might mean for the near future, the newly recorded movement highlights how much of a potential risk the Garlock fault is to California, should it rupture in a big way."
Go deeper: Number of first responders drops amid growing frequency of natural disasters
Go deeper