A darkening outlook for phase 1 of the U.S.-China trade deal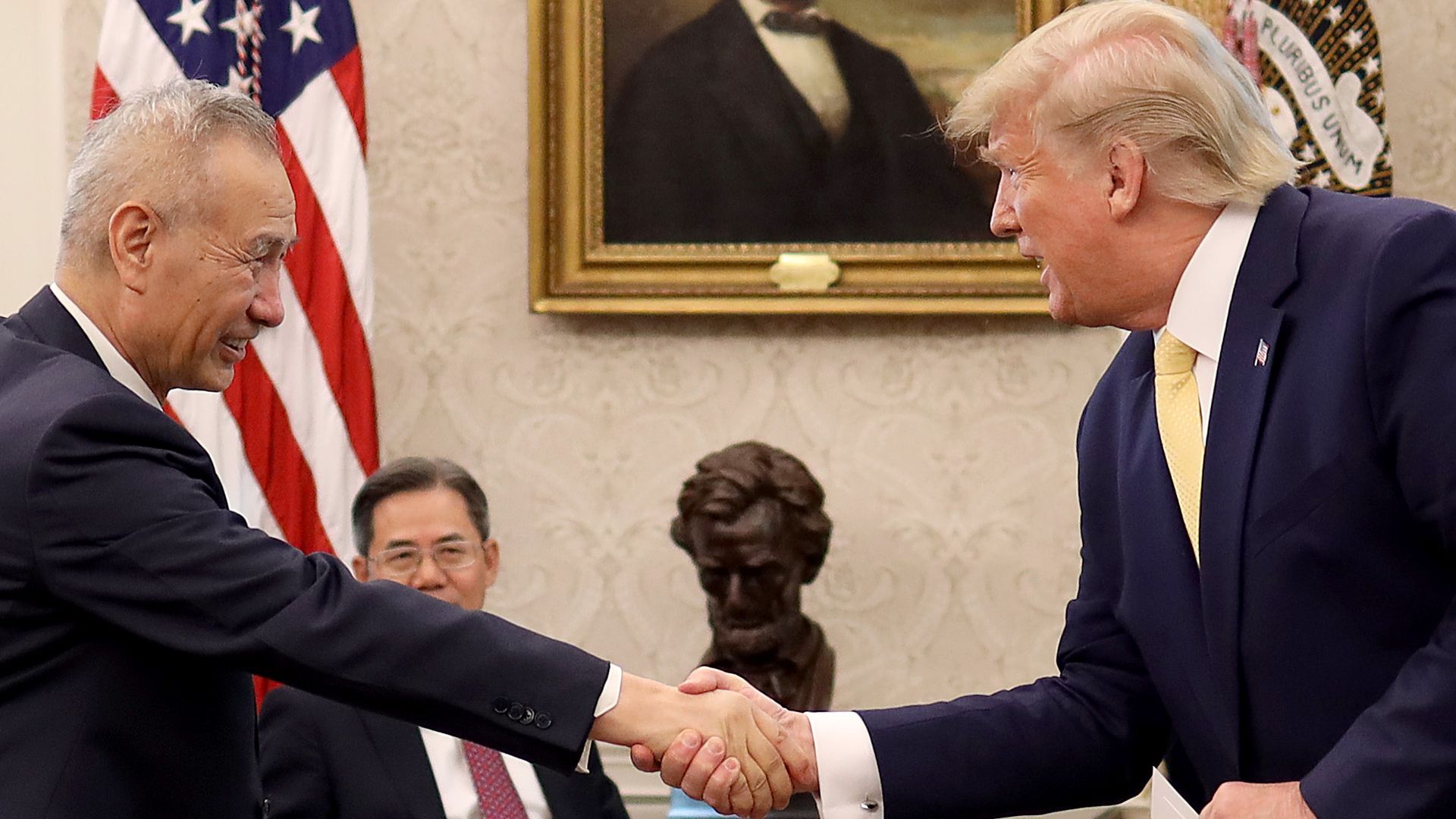 The outlook for a meaningful U.S.-China trade deal continues to deteriorate, as the House passed a bill supporting protesters in Hong Kong and China reportedly backtracked on part of the deal it agreed to last week.
The big picture: The House bill would require an annual review of whether Hong Kong is truly separate from Beijing to the point that it justifies the special trading status it receives under U.S. law and would implement sanctions against officials "responsible for undermining fundamental freedoms and autonomy in Hong Kong."
Chinese officials unsurprisingly did not take the news well, accusing the U.S. of a "political plot" to thwart China's development.
The Chinese Ministry of Foreign Affairs said that it would take strong measures against the U.S. if the bill passed.
On the agriculture front, Bloomberg reported that Chinese officials are seeking a rollback of $50 billion in tariffs before agreeing to raise purchases of U.S. agriculture to the $40-$50 billion range President Trump said was agreed to in the so-called phase 1 trade deal.
China is willing to start buying more U.S. agricultural products immediately as part of the trade deal agreed to in principle last week, but is unlikely to reach $40 billion to $50 billion without sanctions relief, the report said, citing unnamed sources.
Go deeper: Investors signal they hate Trump's "Phase 1" China trade deal
Go deeper