Peter Navarro quoted a made-up economist in his books on China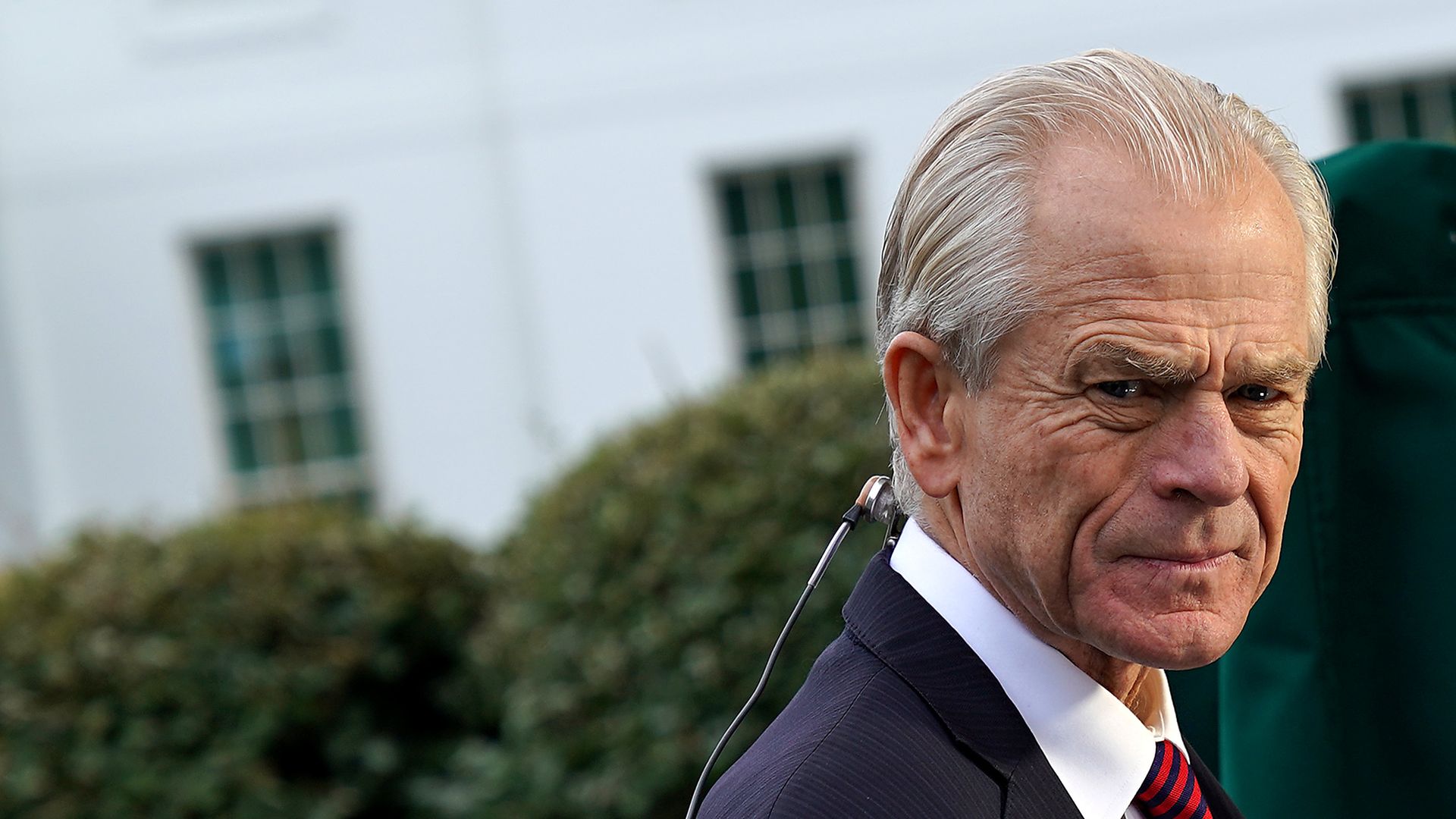 Top Trump administration economic adviser Peter Navarro made up an economist he has quoted regularly in his books named Ron Vara, Tom Bartlett writes in The Chronicle of Higher Education.
"Those who know Navarro well, [Greg] Autry says, were fully aware that Ron Vara was a phony source who often popped up in his books. He said Vara was Navarro's 'alter ego,' an 'everyman character' who dispenses cutesy business aphorisms as well as dire warnings about Chinese food."
Ron Vara happens to be an anagram of Navarro's last name.
That's just one of many interesting details about the character who Navarro once wrote placed short bets against the stocks of 2 nuclear power-reliant companies literally 2 days before the worst nuclear disaster in human history at Chernobyl.
There's more: Navarro similarly quoted Leslie LeBon when writing about the dangers of China, who a Google book search revealed is his wife.
Go deeper: Peter Navarro's radical transformation
Go deeper