Report: How Mitch McConnell is planning for impeachment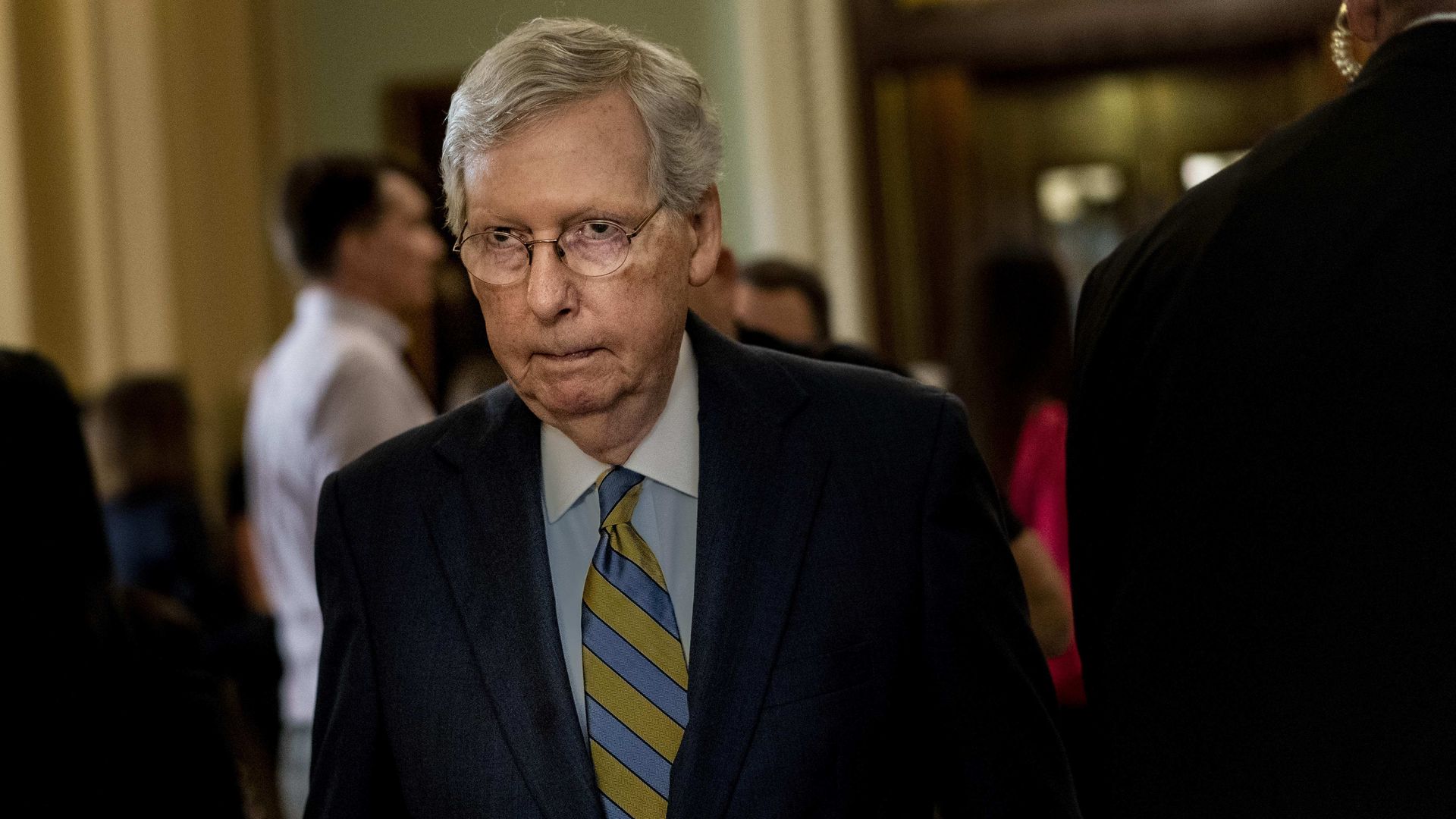 Senate Majority Leader Mitch McConnell told Republicans at a closed-door lunch on Wednesday that he expects the House to adopt articles of impeachment as soon as Thanksgiving, Politico reports.
Where it stands: With that timeline, McConnell reportedly estimated the Senate could conduct and conclude an impeachment trial by Christmas. On Wednesday, Senate Republicans asked McConnell "how they can force a vote to dismiss the trial and whether it's possible to work on legislation in the mornings," per Politico.
McConnell reminded Republicans of the the Senate's trial rules of procedure, which include staying quiet on the chamber floor and hosting sessions to consider impeachment articles six days a week.
Those rules also dictate that after the House approves articles of impeachment, the Senate will "immediately inform" the House that it is ready to receive managers to exhibit those articles.
Between the lines: House and Senate rules regarding impeachment are mostly based on the precedents set by past impeachment proceedings — of which there have only been three.
Go deeper: How an impeachment inquiry works
Go deeper