States compete to build first successful hyperloop route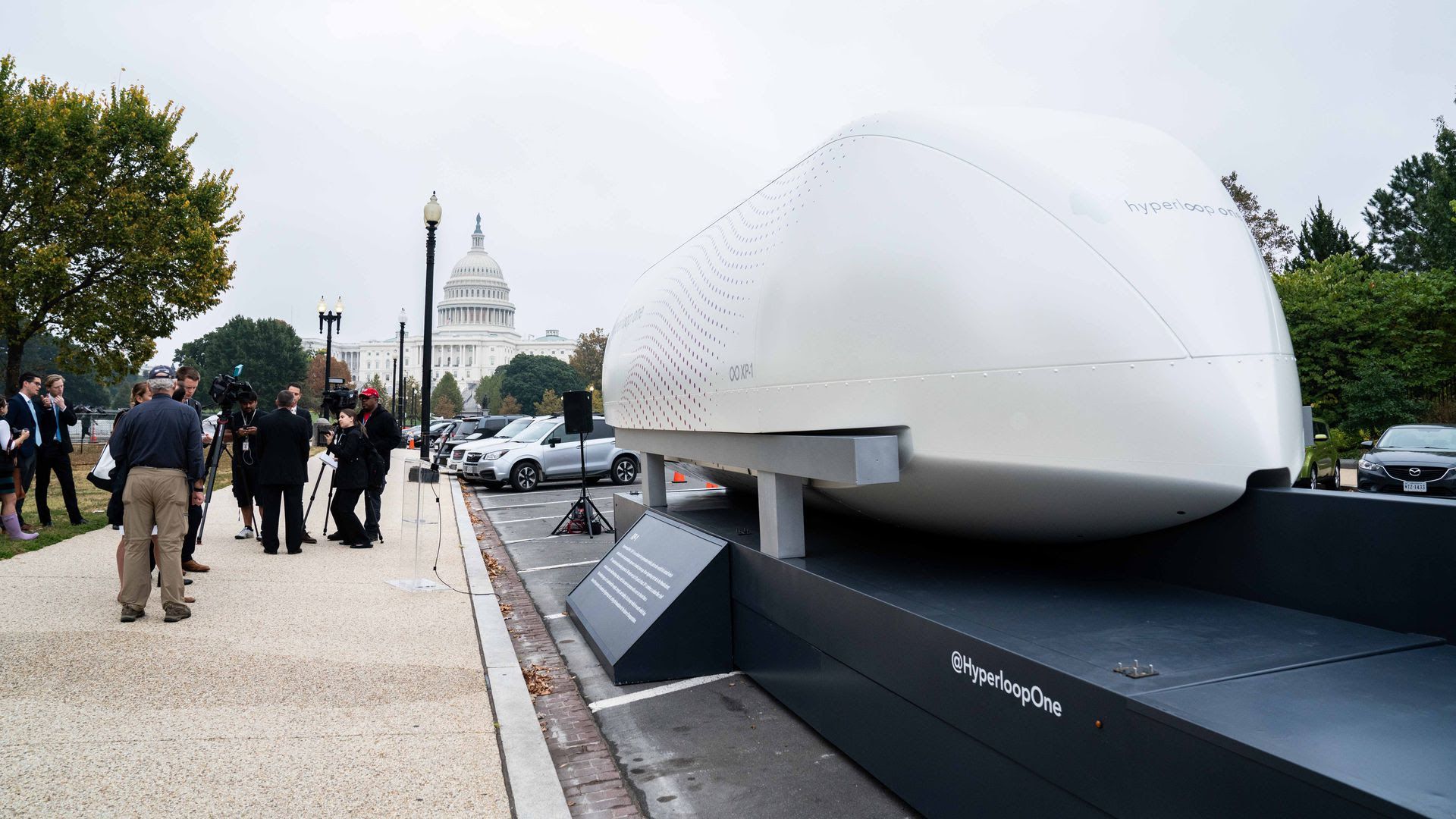 The Virgin Hyperloop One XP-1 test pod made a stop outside the U.S. Capitol this morning as part of its national roadshow introducing people to the technology.
Why it matters: 10 states are competing to become the first with a hyperloop route: Missouri, Texas, Colorado, Ohio, North Carolina, Pennsylvania, Washington, Illinois, Oregon and Nevada (where the test track is located).
Department of Transportation Secretary Elaine Chao proposed a Non-Traditional and Emerging Transportation Technology Council to look into regulation of this type of technology, and the House voted to fund the effort.
How it works: Virgin Hyperloop One says it's successfully tested the vehicle at scale, using electric propulsion and electromagnetic levitation in a vacuum-like tube.
The goal is to create a new super-fast mass transit option that can connect cities that are hundreds of miles away in a matter of minutes — for example, from Columbus to Chicago in 45 minutes.
Go deeper