Harry Dunn's parents meet with Trump, decline to see suspect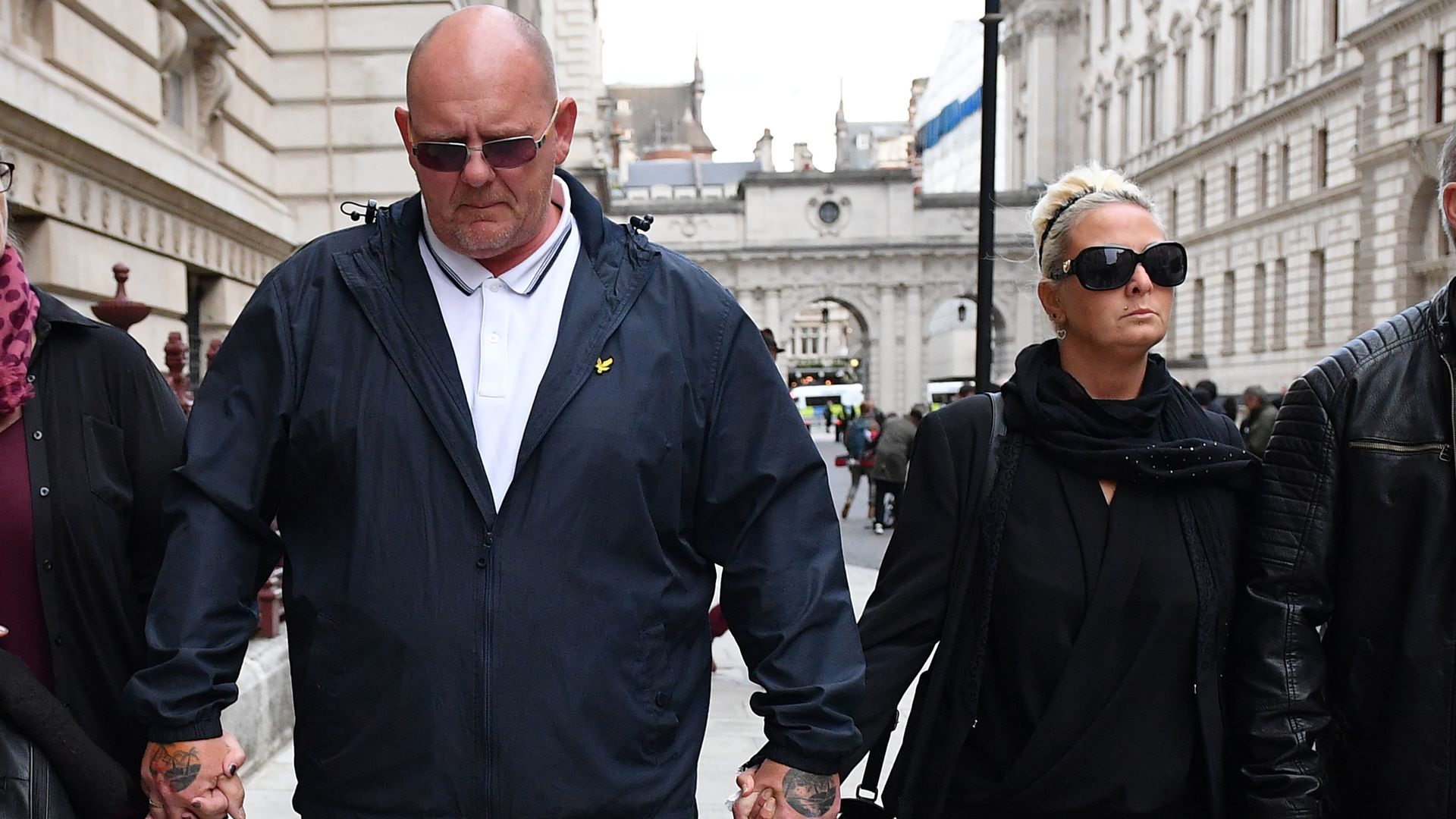 The parents of Harry Dunn, a teenager killed in an auto crash that British police say involved the wife of an American diplomat, met with President Trump on Tuesday, but they declined to meet with Anne Sacoolas, the American suspect in the crash.
Driving the news: Sacoolas returned to the U.S. after invoking diplomatic immunity amid police reports that her vehicle struck 19-year-old Dunn's motorcycle when she was driving on the wrong side of the road in the U.K on Aug. 27.
The U.K. pressed the U.S. to waive immunity to no avail, CNN reports. Dunn's parents have also pleaded with Trump to intervene.
What they're saying: Harry Dunn's parents, Tim Dunn and Charlotte Charles, on Wednesday told "CBS This Morning" that they didn't know they were meeting with Trump, and were told they'd be meeting "a senior official."
Trump explained that Sacoolas was in the next room, according to the parents' account, but they declined to meet with her, stressing they would prefer to speak with her in the U.K., rather than to be "thrown into a room together."
"We've said all along we are willing to meet her, but it has to be with therapists and mediators. And that's not just for us; it's for her as well. To be thrown into a room together with no prior warning, that's not good for her mental health, and it's certainly not good for ours."
— Charlotte Charles
Trump said he thought the family would want to meet the driver, according to the Washington Post. "I offered to bring the person in question in and they weren't ready for it," Trump said, adding that accidents like Dunn's occur because different road rules in the two countries.
Why it matters: Dunn's death has sparked "widespread controversy in Britain and thrust the concept of diplomatic immunity into the spotlight, triggering a debate about who it should protect and what exactly it should cover," the Washington Post writes.
Go deeper