USDA Forest Service plans to expand logging in Tongass National Forest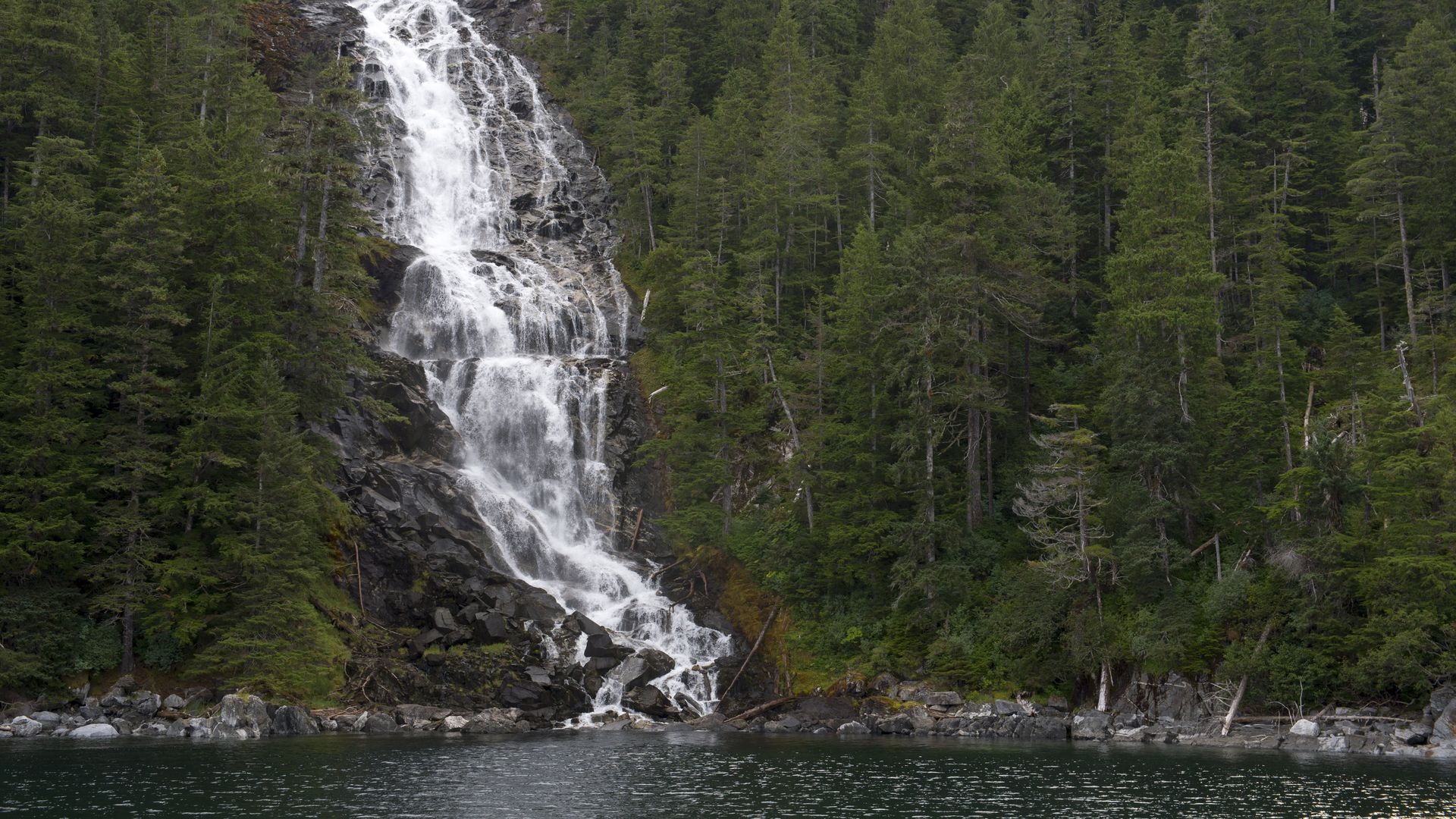 At the request of President Trump, the USDA Forest Service is drafting a plan that would allow logging on over half of Alaska's Tongass National Forest, the Washington Post reports.
The big picture: The Trump administration has rolled back at least 85 environmental policies, per the NYT, with 32 others in progress. These efforts have at times been applied to policies that predate the Obama administration — in this case, the 2001 "roadless rule" dates back to the Clinton era, Axios' Amy Harder notes.
What's happening: Trump has instructed federal officials like Agriculture Secretary Sonny Perdue to reverse logging restrictions "at the request of Alaska's top elected officials, on the grounds that it will boost the local economy," the Post reports.
Reality check: The timber industry makes up less than 1% of southeastern Alaska's jobs, the Post reports, compared with 8% created by seafood processing in the region and 17% from tourism.
Details: The Forest Service is proposing 6 alternatives in its plan, which will be subject to public comment through Dec. 17. The agency's preferred option is completely exempting Tongass National Forest, the world's largest intact temperate rainforest, from the 2001 rule that aims to protect roadless areas within the National Forest system.
A federal judge temporarily blocked the Trump administration's plans to allow the U.S. Forest Service to permit logging 42,500 acres in Tongass National Forest on Sept. 23.
Go deeper