Trump's sanction threats sink the Turkish lira again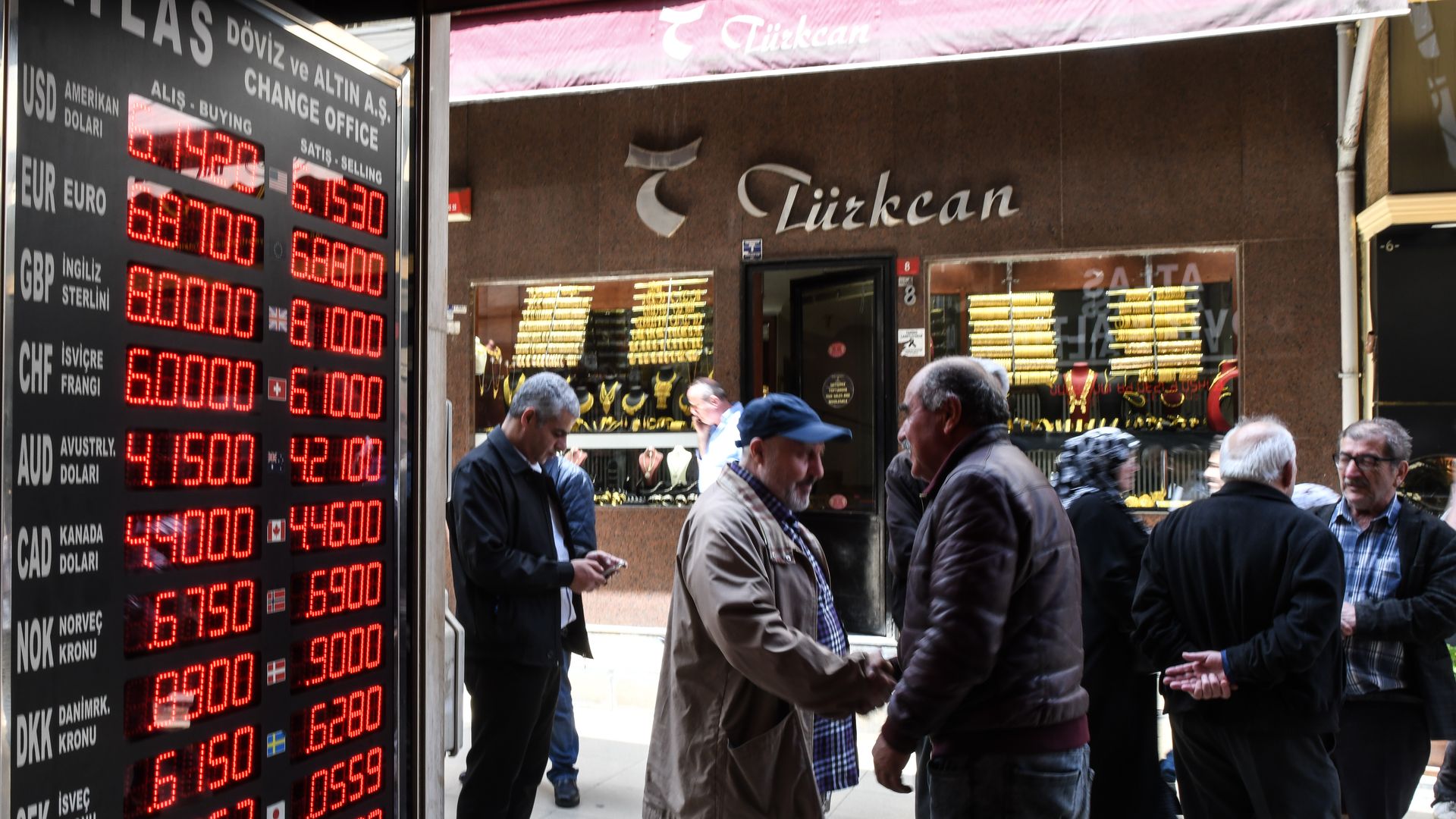 The Turkish lira fell to a nearly 5-month low Monday, again pushing toward the psychologically important level of 6 per dollar, as President Trump pushed forward with sanctions against Turkey, increased previously imposed steel tariffs and threatened further penalties.
The state of play: The lira has been the world's weakest major currency so far this month, Reuters reported, having fallen 5% in just 2 weeks. That dip comes at the same time a gauge of broader emerging market currencies has risen more than 1% against the greenback.
However, it bounced Tuesday as Trump's imposed sanctions were seen as less harmful than expected.
What's happening: In addition to Trump's threat that "big sanctions on Turkey are coming," EU governments also agreed on Monday to limit arms exports to Turkey, though they stopped short of a formal embargo.
"I'm struggling to see a positive trigger event (on Turkey) at the moment," Allianz emerging markets CIO Richard House told Reuters. "It is just quite staggering what is going on."
Déjà vu: In August 2018, the lira fell by as much as 20% in 1 day after Trump threatened to double recently implemented tariffs on metals imports, pushing the currency to its lowest level ever.
Turkish President Recep Tayyip Erdoğan exacerbated the currency crisis by pushing for sustained low-interest rates in an attempt to stimulate growth and then effectively firing the central bank governor for not cutting rates quickly enough.
Flashback: Turkish currency crisis stokes fear in world markets
Go deeper