Former Rep. Pete Sessions subpoenaed in Giuliani criminal investigation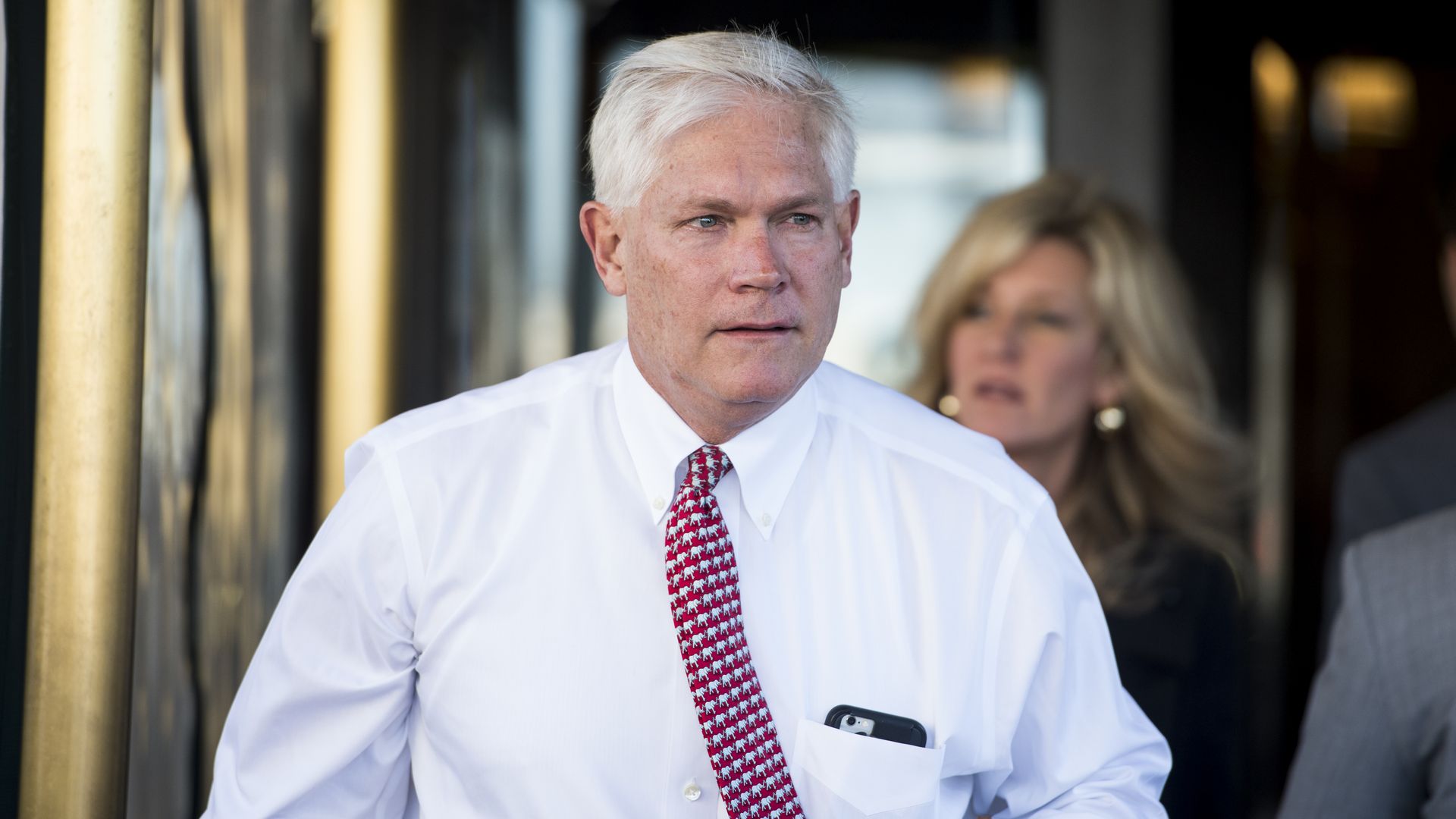 Former Rep. Pete Sessions (R-Texas) has been subpoenaed for documents related to federal prosecutors' investigation into Rudy Giuliani's business dealings with Ukraine, the Wall Street Journal reports.
Context: Two of Giuliani's business associates, Lev Parnas and Igor Fruman, were indicted last week for allegedly funneling foreign money into Republican campaigns. According to the indictment, the two men in the spring of 2018 "committed to raise $20,000 or more for a then-sitting U.S. congressman," believed to be Sessions.
The subpoena is specifically seeking information regarding Sessions' knowledge of Giuliani and his associates' dealings.
Giuliani has adamantly denied any wrongdoing. There is no evidence that Sessions himself is under investigation.
A spokesperson for Sessions said he will cooperate with the investigation and will be "providing documents to their office related to this matter over the next couple of weeks as requested."
The big picture: Giuliani, President Trump's personal lawyer, is under scrutiny for his financial relationships and his efforts to have former U.S. Ambassador to Ukraine Marie Yovanovitch ousted, which has raised questions about whether he should have registered as a lobbyist. He is also at the center of an impeachment inquiry into President Trump for allegedly leading a campaign to pressure Ukraine to investigate Joe Biden and his son, Hunter, over unsubstantiated corruption allegations.
Go deeper: Turkish bank tied to Giuliani client indicted in money laundering scheme
Go deeper