IMF predicts slowest global economic growth since 2008 financial crisis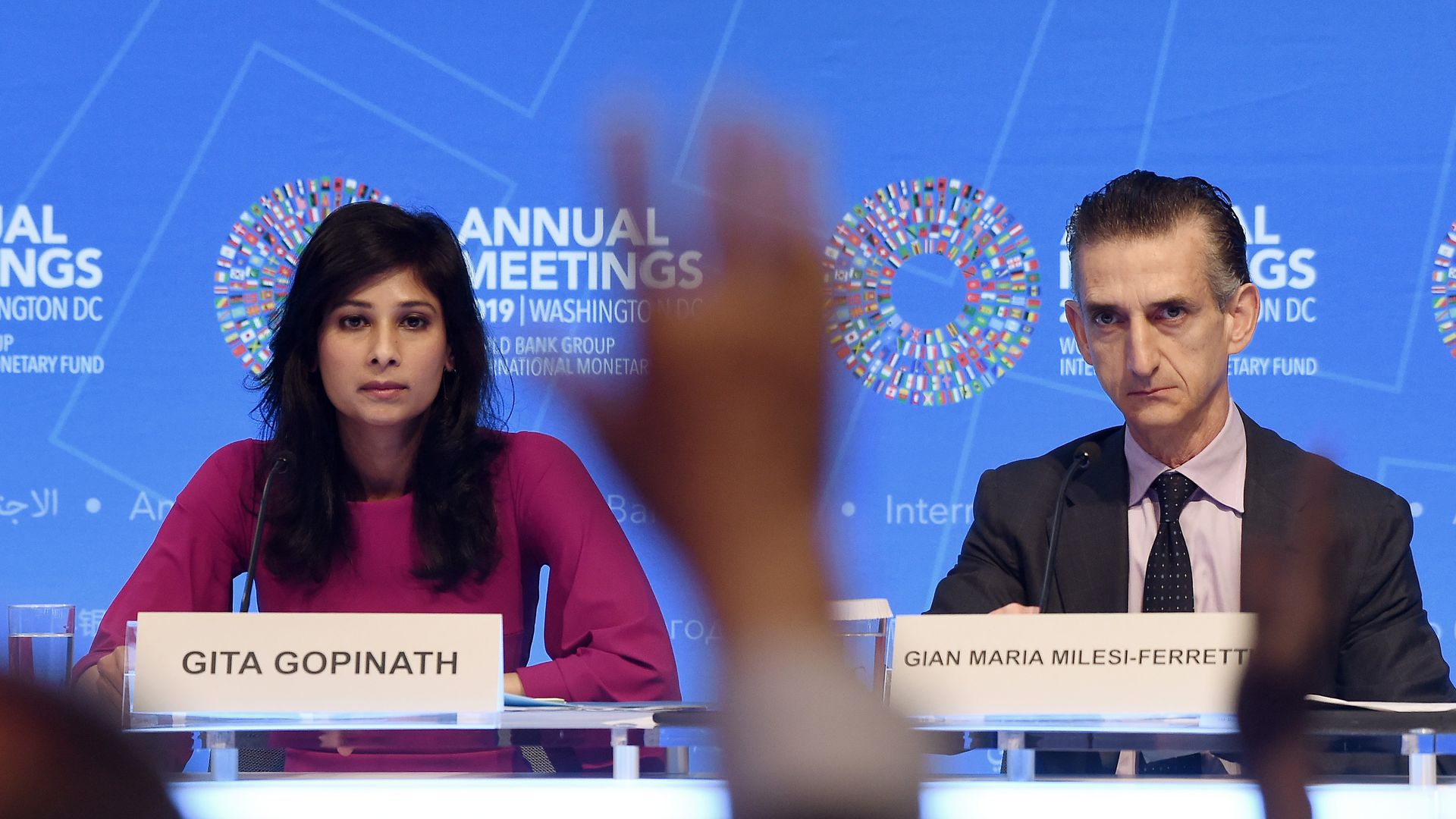 The International Monetary Fund is now predicting global economic growth will slow to its weakest level since the 2008 financial crisis in its third revision of its 2019 forecast.
The big picture: A sharper-than-expected slowdown in international trade has affected manufacturing and investments, according to the organization's World Economic Outlook.
IMF chief economist Gita Gopinath said the organization estimates that trade tensions between the U.S. and China will cumulatively reduce the level of global GDP by 0.8% by 2020.
Conversely, if all tariffs put in place in 2018 and 2019 were removed, it would boost global GDP by 0.8% — bringing expectations for growth to 4.2%.
By the numbers: The IMF lowered its forecast for growth from the 3.2% it predicted in July to 3%.
The U.S. forecast was cut from 2.6% to 2.4%.
China's forecast saw a downward revision from 6.2% to 6.1%.
The Eurozone area is expected to see 1.2% growth, down from 1.3%.
Our thought bubble, via Axios' Courtenay Brown: The IMF says global trade tensions, particularly the U.S.-China trade war, is dragging down growth. That leaves a revival of the global economy in the hands of politicians, not central bankers whose tools may not be enough to stave off a trade war-prompted slowdown.
Go deeper: A synchronized global slowdown
Go deeper