2020 Democrats pressured to release potential Supreme Court nominees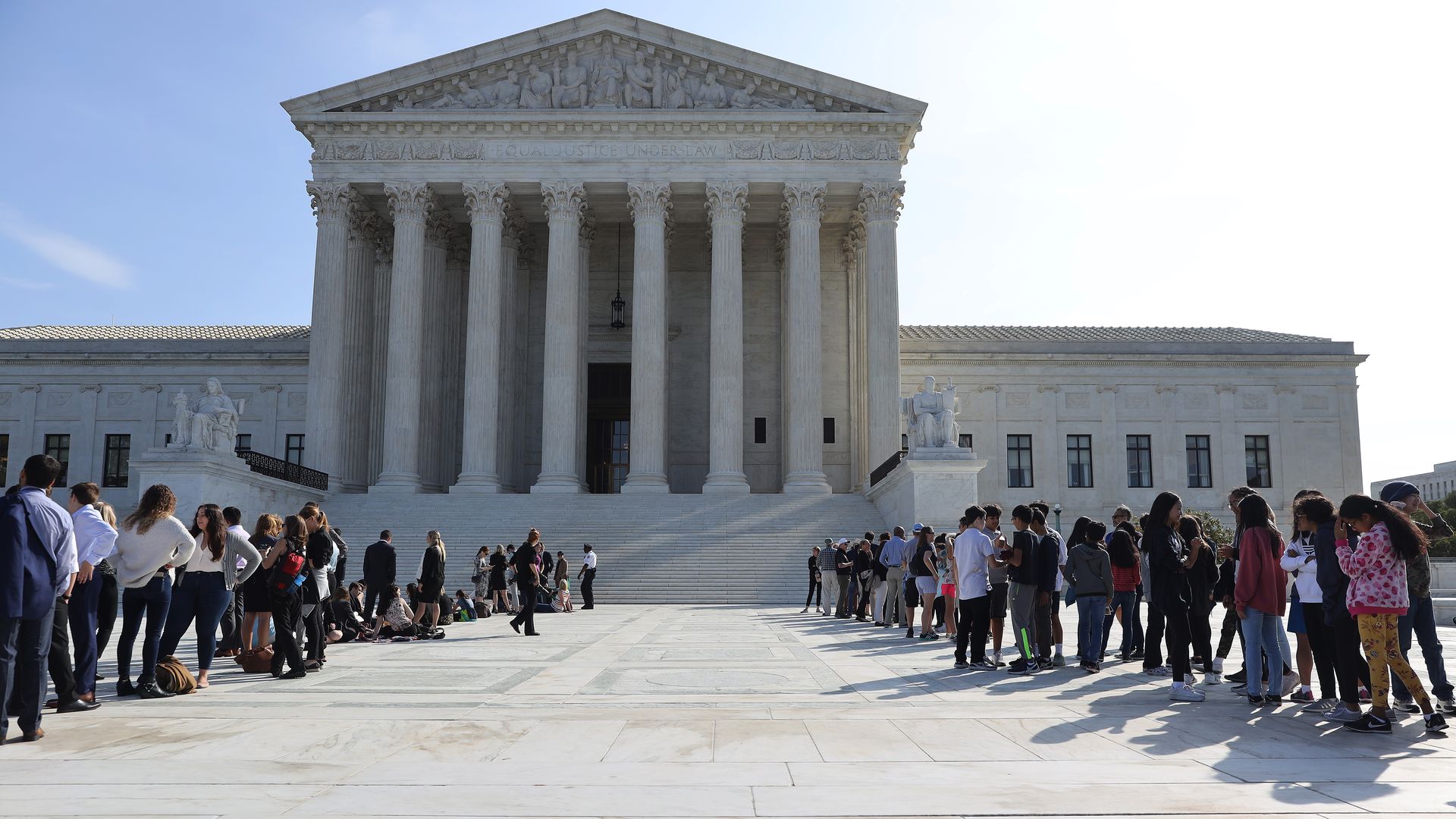 Demand Justice, a liberal judicial group, will release a list of 32 suggested Supreme Court nominees for any future Democratic president in an attempt to persuade the 2020 Democratic candidates to do the same, reports the Washington Post.
The big picture: Demand Justice's plan is meant to mimic President Trump's 2016 release of his list of potential Supreme Court picks to relieve voters who were skeptical about his conservative credentials.
However, most Democratic candidates have not said whether they will release a shortlist of Supreme Court nominees. Sen. Amy Klobuchar told NPR in July that she would not release a list unless she wins.
What they're saying: Christopher Kang, Demand Justice's chief counsel and the Obama administration's top lawyer for judicial picks, told the Post, "If we want to restore balance to our courts, we need to stop shying away from the fight for them and instead give progressives something to fight for: judges who have been bold, progressive champions who have been on the front lines advancing the law for our values."
The state of play: Demand Justice's 32 suggested nominees include current and former members of Congress, litigators working against the Trump administration's agenda in court, professors at law schools and public defenders. 8 of the 32 are sitting judges.
The list is diverse. 19 are women, and 13 are men, including 1 transgender man. 10 are African Americans, 7 are Asian American, 4 are Latinx and 11 are white. 2 are lesbians.
Big names include California Attorney General Xavier Becerra, Philadelphia District Attorney Larry Krasner and law professor Zephyr Teachout.
Go deeper: Supreme Court set to weigh in on 2020's most polarizing issues
Go deeper