Renewable energy outpaces fossil fuels in U.K. for first time since 1800s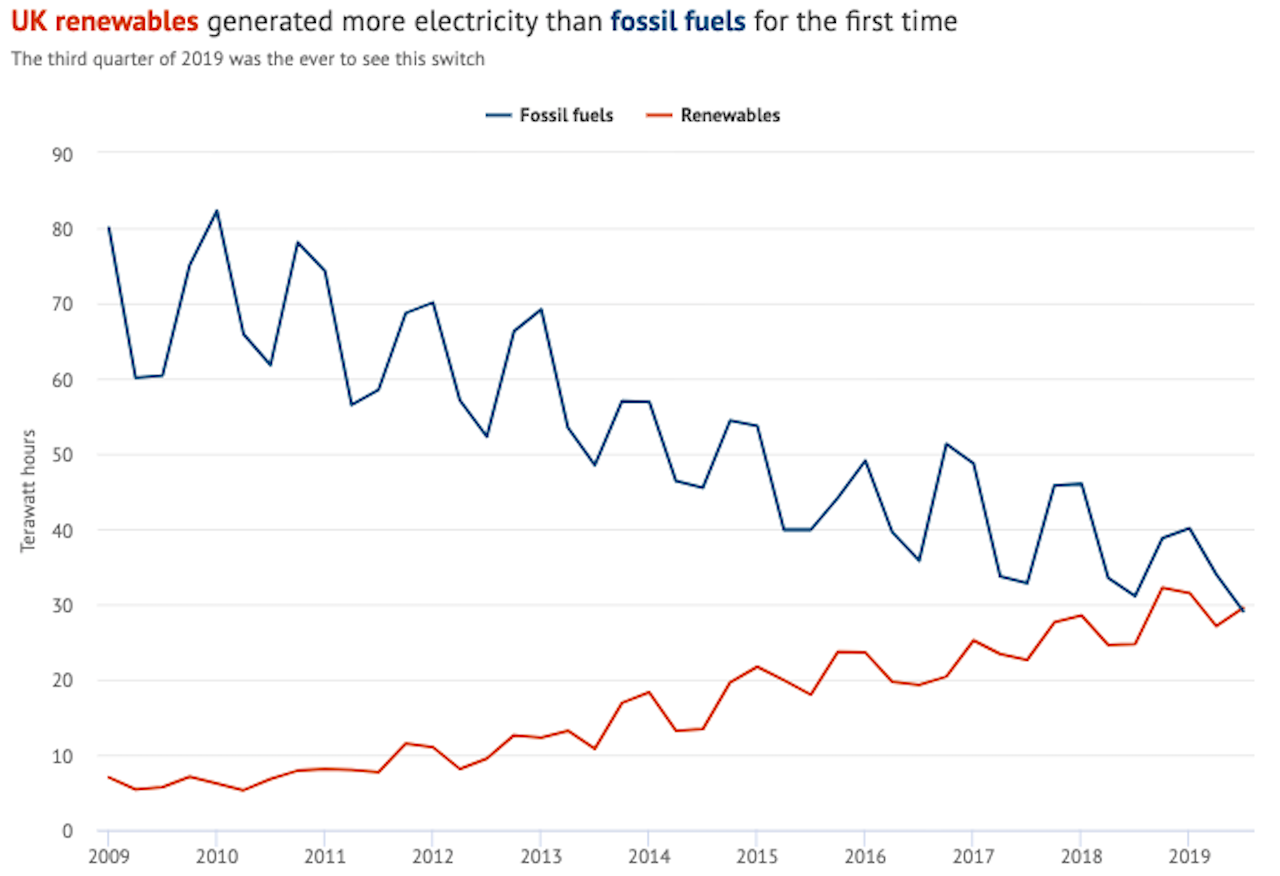 Renewables outpaced fossil fuels in U.K. power generation during the third quarter of 2019 for the first time since the late 1800s, according to a new analysis from the site Carbon Brief.
Why it matters: "It is another symbolic milestone in the stunning transformation of the UK's electricity system over the past decade," writes Simon Evans, deputy editor of the climate news and analysis site.
The important numbers: In the July-September stretch, 39% of U.K. power generation came from fossil fuels — nearly all gas with a bit of coal and oil.
Renewables edged ahead at 40%, including 20% from wind, 12% from biomass and 6% from solar. Nuclear provided 19%, they note.
But, but, but: "[A] lack of progress in other parts of the economy means the UK remains far off track against its upcoming legally-binding carbon targets, let alone the recently adopted goal of net-zero greenhouse gas emissions by 2050," Evans writes. And he notes that biomass, while renewable, still produces CO2 when burned.
Go deeper: The amount of voluntary renewable energy purchases keeps rising
Go deeper