Trump defends abandoning Kurds: "I hope they all do great"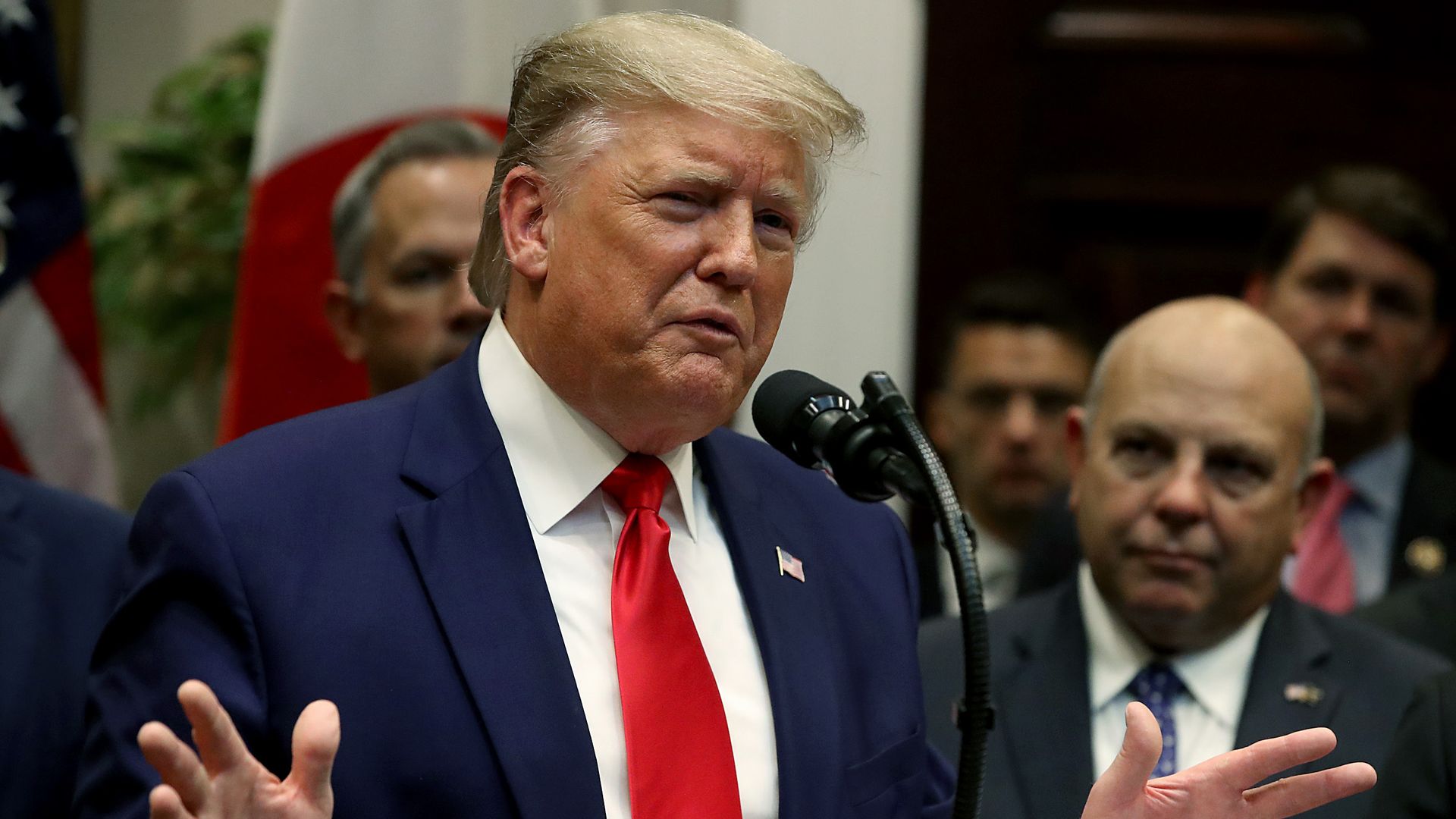 President Trump defended his decision to withdraw U.S. troops from Syria in a series of tweets Monday, saying he would much rather focus on the U.S. southern border and "let Syria and Assad protect the Kurds and fight Turkey for their own land."
Why it matters: Trump's decision has provoked strong criticism from Republicans in Washington and prominent religious conservatives. Although the president expressed approval at the idea of sanctioning Turkey amid their military offensive into the region, he has stood by the decision to withdraw.
"Anyone who wants to assist Syria in protecting the Kurds is good with me, whether it is Russia, China, or Napoleon Bonaparte." read one of the president's tweets. "I hope they all do great, we are 7,000 miles away!"
The big picture: The primarily Kurdish Syrian Democratic forces, which had allied with the U.S. to fight ISIS, struck a deal with the Syrian government to help protect the border with Turkey, according to a Washington Post report Sunday.
On Monday, Sen. Lindsey Graham (R-S.C.) and House Speaker Nancy Pelosi (D-Calif.) discussed a bipartisan effort to overturn the president's withdrawal and potential sanctions against Turkey.
What they're saying:
Graham appeared to criticize the president's tweets without directly mentioning him, "To those who believe radical Islam is not a threat to our homeland after 9/11 and the rise of ISIS: you are sadly mistaken and ignoring all military advice."
Sen. Majority Leader Mitch McConnell also did not name Trump directly in a statement he put out on Twitter more than 30 minutes after Trump began tweeting, but said withdrawing American forces in the region "would only make a troubling situation much worse" for the U.S. and its allies in the region.
Go deeper: Behind the scenes of the Trump bluff that kicked off Turkey's invasion
Go deeper