Voters aren't buying Trump's promises of a health care plan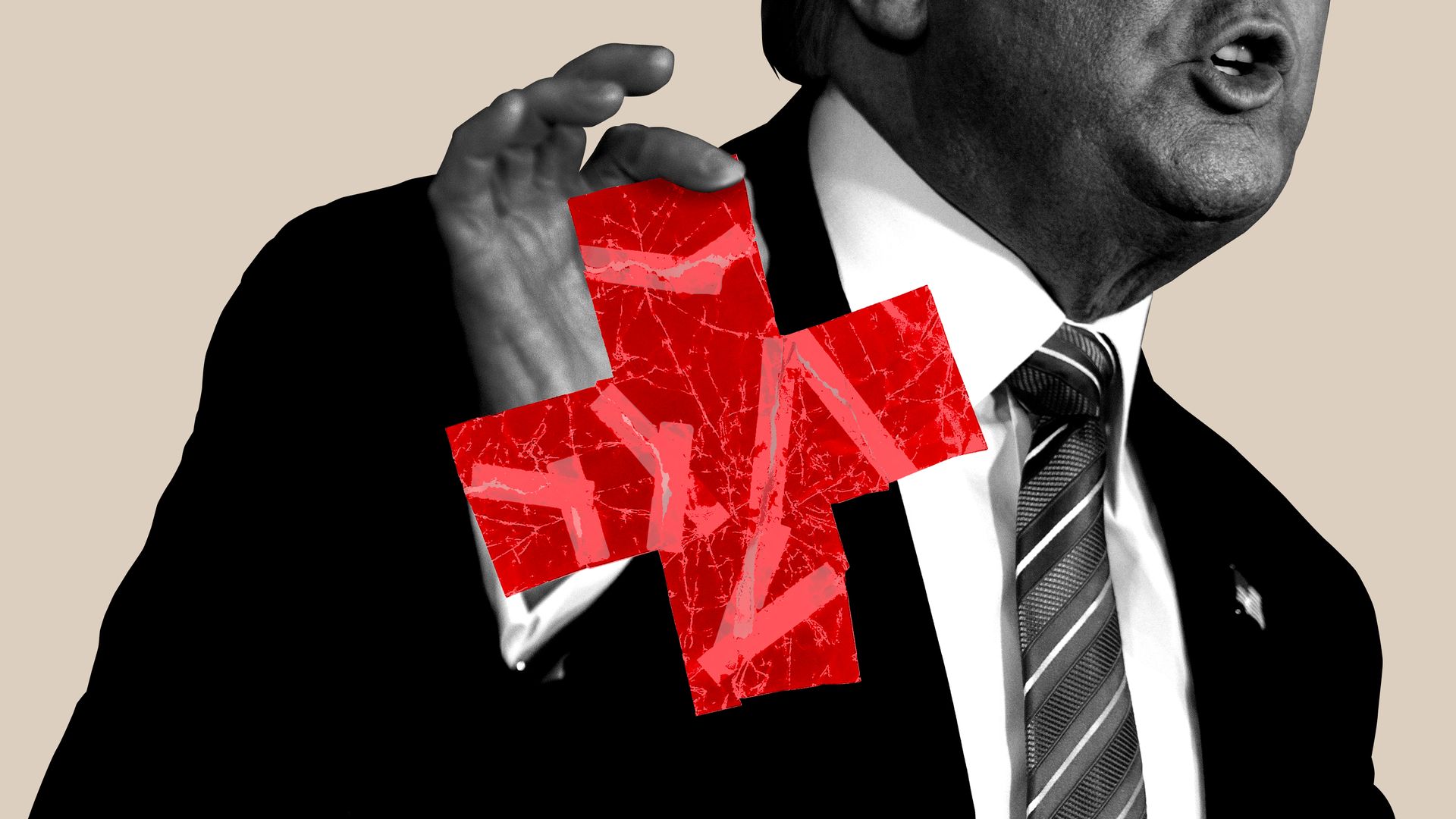 New polling shows that most of the public does not think President Trump has or will have a health care plan.
Driving the news: The results of the latest Kaiser Family Foundation's tracking poll, which will be out Tuesday, show that most Republicans are sticking with Trump, but few other voters are buying his repeated promises about delivering a "phenomenal health plan."
By the numbers: 81% of Republicans are somewhat or very confident Trump will deliver on his health care promises.
But 95% of Democrats and 61% of independents say they are not confident Trump will follow through on those promises.
In fact, just 37% of those polled were aware that Trump had promised to release a plan to replace the Affordable Care Act.
Between the lines: Trump's argument that he'll protect Medicare — intended as a counterweight to Medicare for All — also isn't sticking, the poll found.
49% of seniors trust Democrats to do a better job making sure seniors on Medicare are able to get the health care they need, compared with just 33% who said they trust Republicans.
What's next: For now, this is all theoretical. But if the courts ultimately strike down the Affordable Care Act — as the Trump administration is urging them to do — then Trump will actually need a replacement.
Public opinion could shift quickly and sharply in that environment, even among many Republicans.
Go deeper