Fusion GPS founders to publish book on Trump's relationship with Russia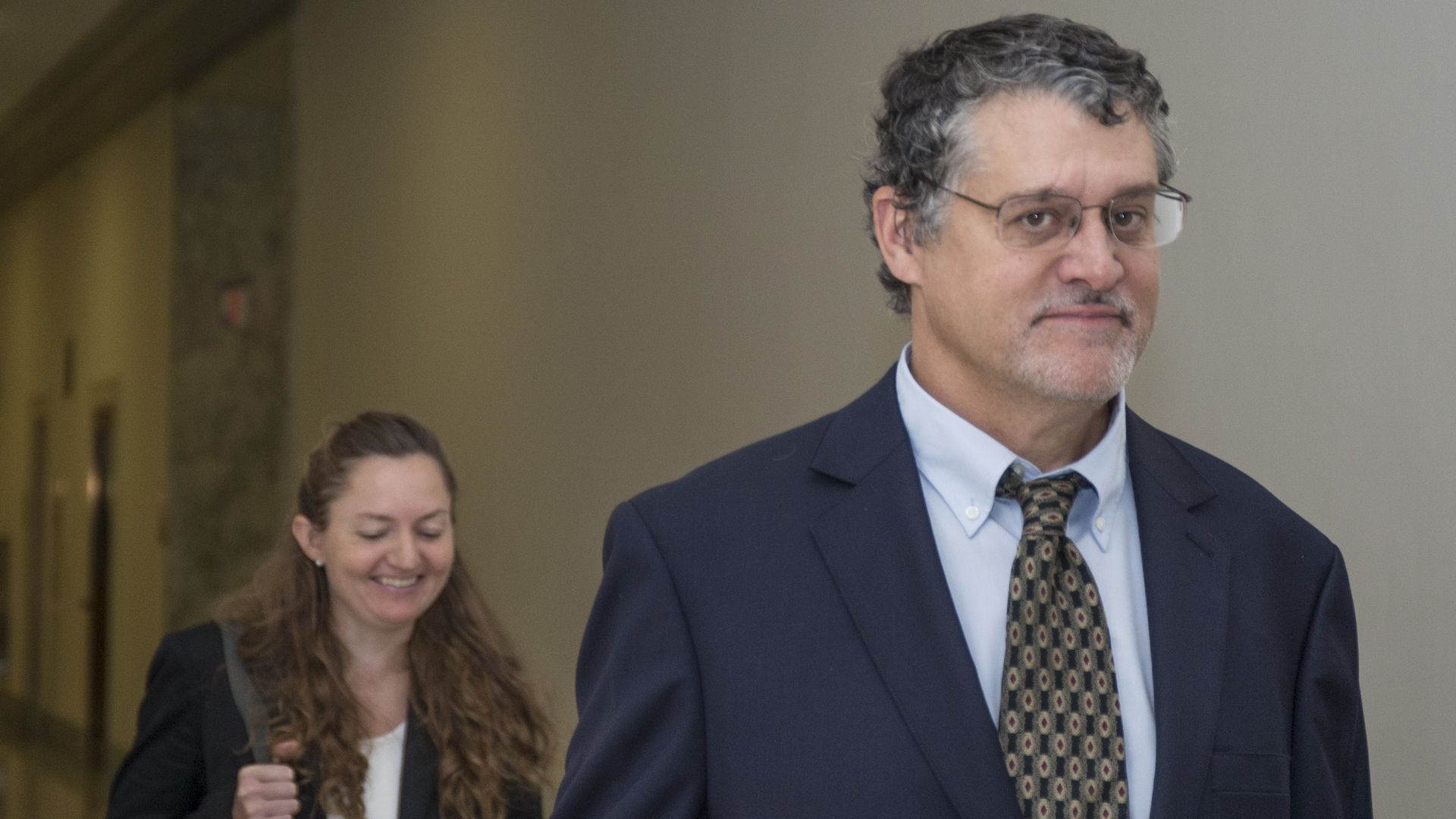 The co-founders of Fusion GPS, the political research firm behind the infamous "Steele Dossier," are coming out with a book about President Trump's alleged ties to Russia in November.
Background: The book, titled "Crime in Progress: The Secret History of the Trump-Russia Investigation," is written by former journalists Glenn Simpson and Peter Fritsch, who commissioned former British intelligence officer Christopher Steele in 2015 to conduct opposition research for the conservative Washington Free Beacon. Steele's work was later funded by the Democratic National Committee and Simpson himself after November 2016.
Penguin Random House, which is publishing the book on Nov. 26, is calling it "An 'All the President's Men' for the Trump era."
It's the "never-before-told inside story" of the famous dossier, which alleged that Moscow had compromising information on Trump and that the Trump campaign conspired with Russia to interfere in the 2016 election.
The book will highlight the co-founders' "efforts to warn both the American and British governments, the FBI and the media, to little avail."
The big picture: Former special counsel Robert Mueller discovered more than 100 contacts between members of the Trump campaign and Russian officials and brought dozens of indictments for various crimes. Ultimately, however, Mueller did not find sufficient evidence to establish a conspiracy between the Trump campaign and Russia to interfere in the election.
Go deeper: Explore a detailed view of the Mueller report
Go deeper