America's shift from Columbus Day to Indigenous Peoples Day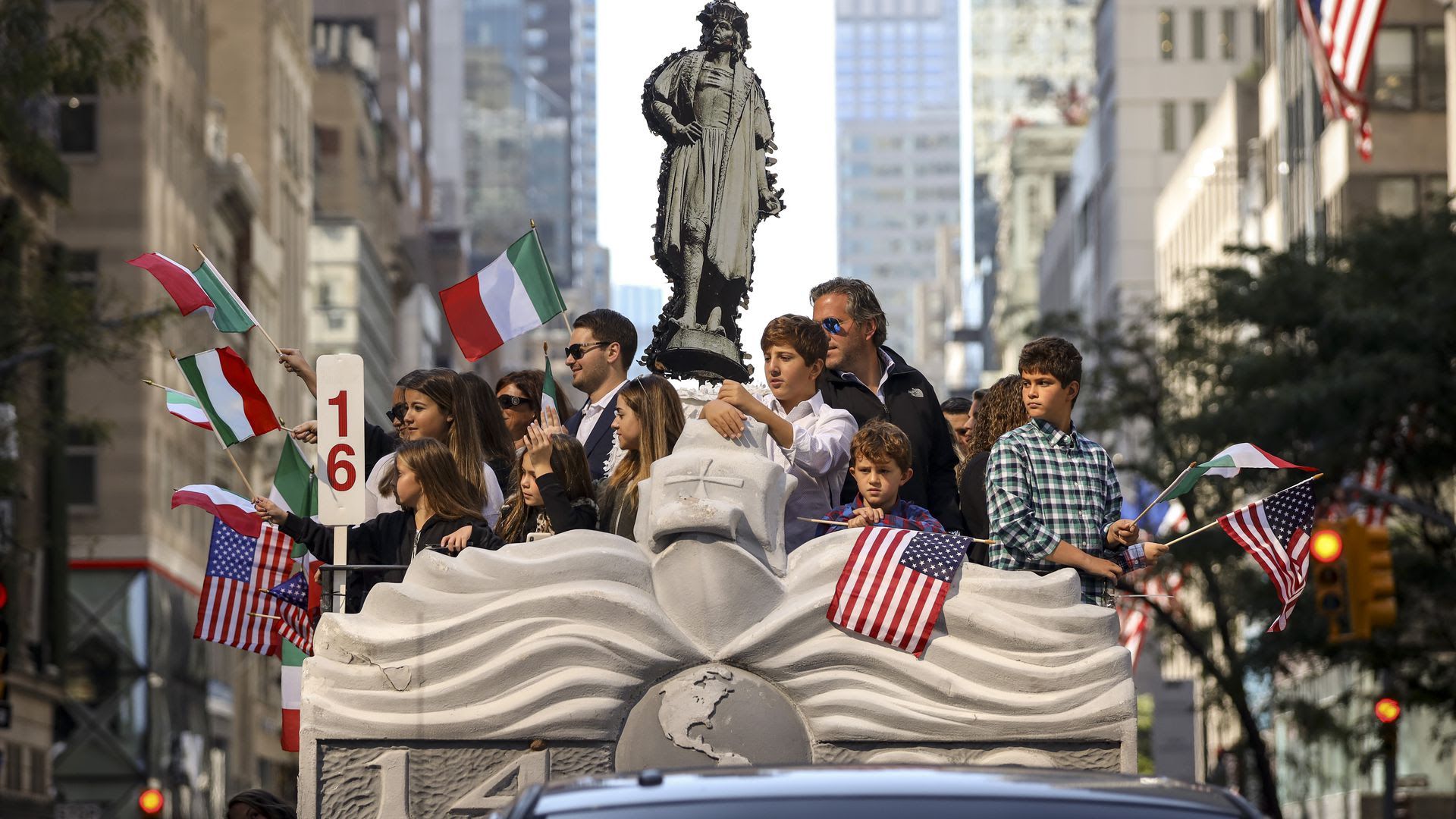 Many Americans got the day off Monday because of Columbus Day, but the federal holiday is instead being celebrated as Indigenous Peoples Day in many spots throughout the nation.
The big picture: Roughly 10 states and 100+ U.S. cities observe some version of Indigenous Peoples Day this month. Native American advocates have been working since the early 1990s to get states to make the swap, the AP reports.
The latest: As tensions over the holiday's original intention rise, Columbus statues in San Francisco and Providence, Rhode Island, were vandalized with red paint Monday, CNN reports.
"Vandals had chained a sign to the base of the statue that said 'Stop Celebrating Genocide' and spray painted the word 'Genocide' on the monument."
What they're saying:
"It's about celebrating people instead of thinking about somebody who actually caused genocide on a population or tried to cause the genocide of an entire population," Baley Champagne, tribal citizen of the United Houma Nation, told NPR.
"While Columbus Day affirms the story of a nation created by Europeans for Europeans, Indigenous Peoples Day emphasizes Native histories and Native people — an important addition to the country's ever-evolving understanding of what it means to be American," writes historian Malinda Maynor Lowery.
The other side: "By renaming the holiday Indigenous People's Day, they have decided to emphasize the sorrier aspects of Western colonization and conquest of the Americas rather than its virtues," writes Washington Post columnist Henry Olsen.
Go deeper: Memorial Day: The tangled backstory
Go deeper