Hunter Biden to step down from board of Chinese company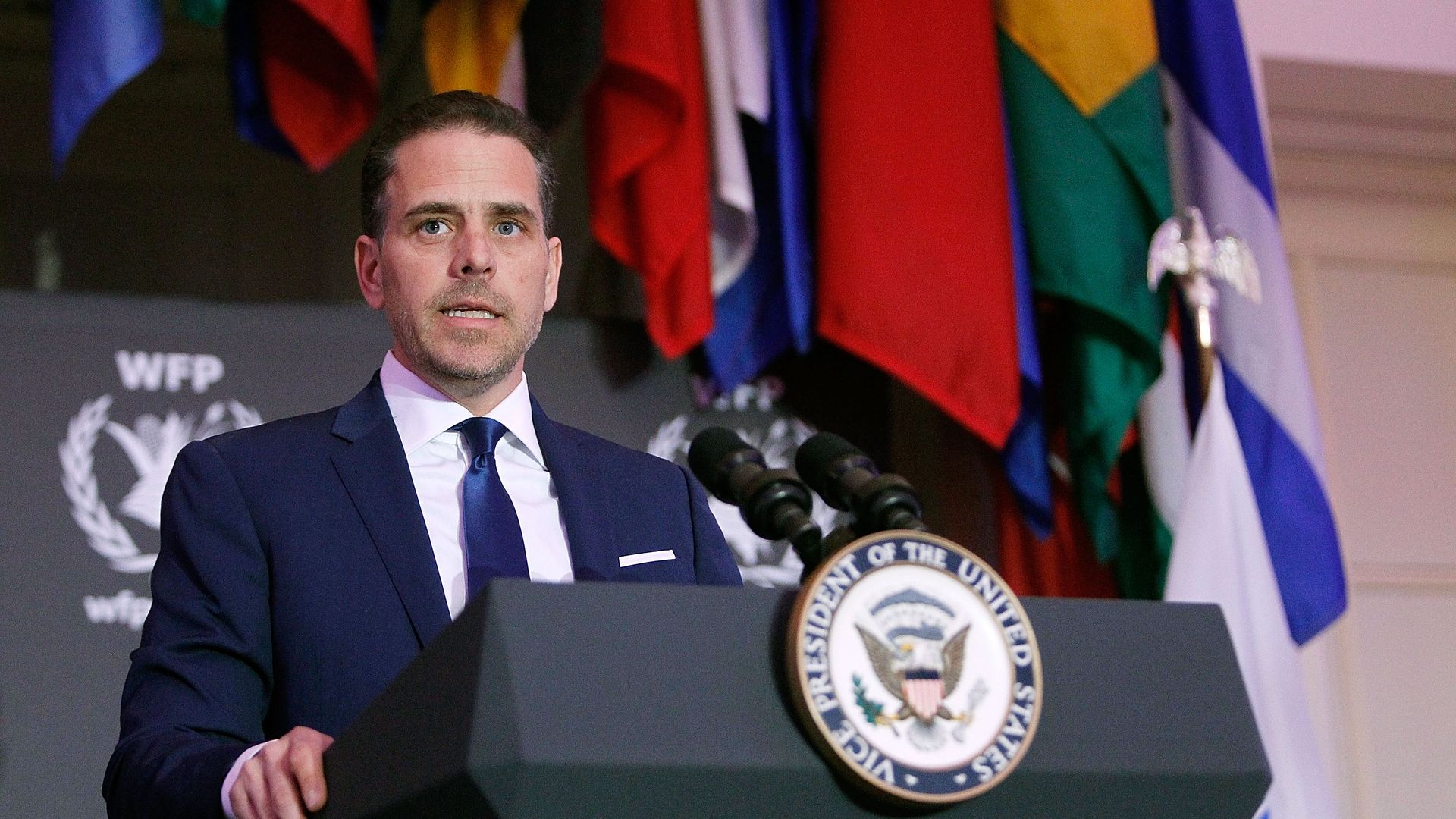 Hunter Biden, son of the former vice president and 2020 presidential candidate Joe Biden, will be leaving the board of BHR Equity Investment — a private equity fund backed by Chinese state-owned entities — at the end of the month, Bloomberg reports.
Why it matters: The younger Biden is leaving the board amid unsubstantiated allegations by President Trump and his personal lawyer Rudy Giuliani that he made millions of dollars from BHR Equity Investment while his father was in office. Trump has suggested that China should investigate Hunter, setting off claims by Democrats that the president is soliciting foreign election interference.
Trump and Giuliani have also made unsubstantiated claims that Joe Biden in 2016 used his position in the Obama administration to help stop an investigation into the owner of one of Ukraine's largest private gas companies, where Hunter was a board member.
The alleged pressure campaign on Ukraine's government has prompted House Democrats to launch an impeachment inquiry.
What they're saying: "Hunter always understood that his father would be guided, entirely and unequivocally, by established U.S. policy, irrespective of its effects on Hunter's professional interests. ... He never anticipated the barrage of false charges against both him and his father by the President of the United States," Biden's lawyer said in a statement.
"Under a Biden Administration, Hunter will readily comply with any and all guidelines or standards a President Biden may issue to address purported conflicts of interest, or the appearance of such conflicts, including any restrictions related to overseas business interests. ... He will continue to keep his father personally uninvolved in his business affairs."
Go deeper: Biden's 2020 family problem
Go deeper