Trump: Giuliani investigation is a "one sided Witch Hunt"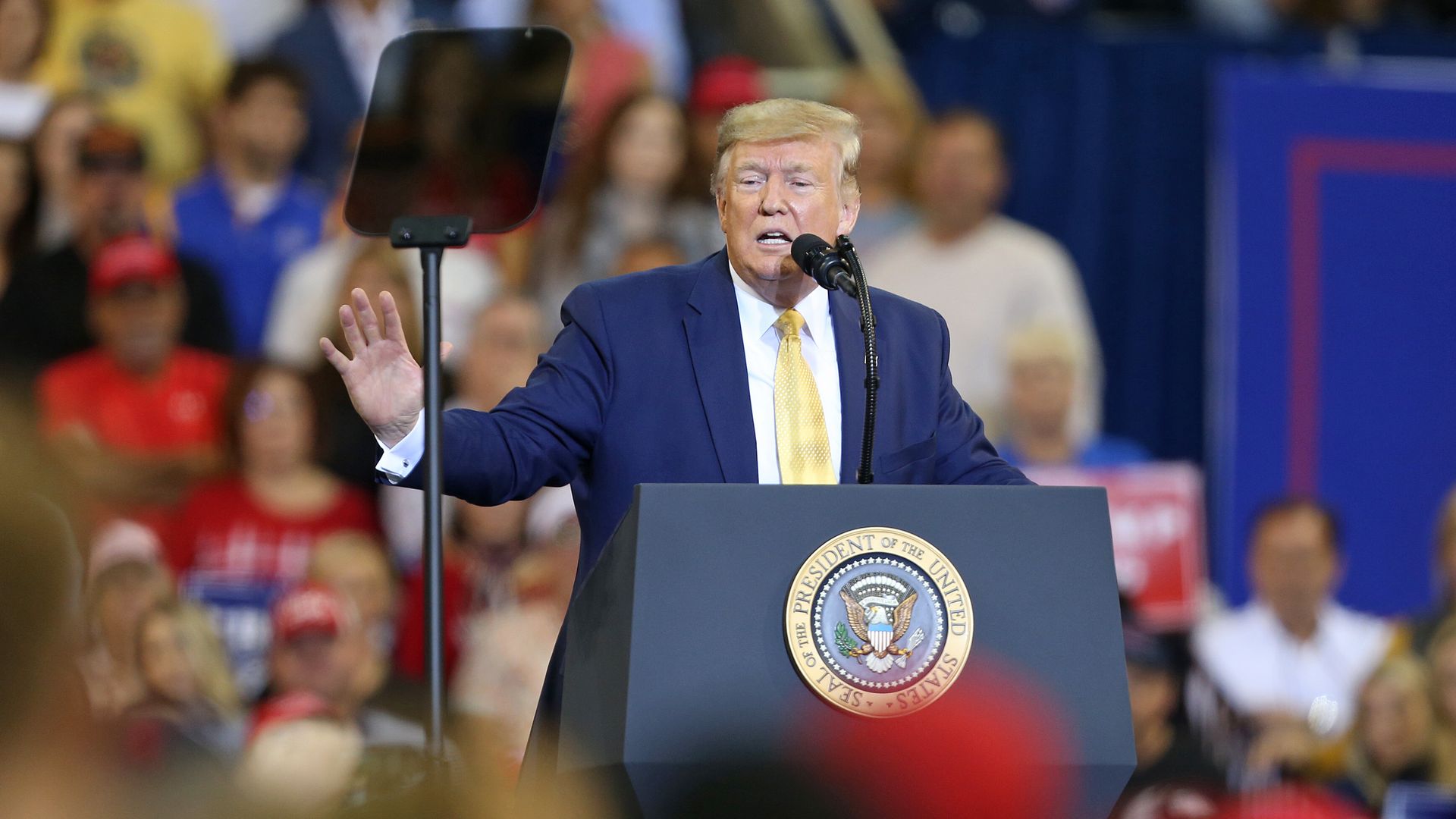 President Trump defended his personal lawyer Rudy Giuliani on Twitter, saying the Ukraine investigation is a "one sided Witch Hunt."
"So now they are after the legendary "crime buster" and greatest Mayor in the history of NYC, Rudy Giuliani. He may seem a little rough around the edges sometimes, but he is also a great guy and wonderful lawyer. Such a one sided Witch Hunt going on in USA. Deep State. Shameful!"
— President Trump
on Twitter
Why it matters: Trump is choosing to maintain support for Giuliani as New York federal prosecutors have launched an investigation into the former New York City mayor for possibly breaking lobbying laws in his dealings with Ukraine.
Trump told reporters Friday he didn't know whether Giuliani was still his personal attorney, reports the Washington Post.
Trump has previously asked other members of his Cabinet and inner circle to resign in the wake of scandal, such as former Labor Secretary Alex Acosta who left following scrutiny over his handling of the Jeffrey Epstein case.
Go deeper:
Go deeper