The Washington Mystics cap a magical year with first WNBA title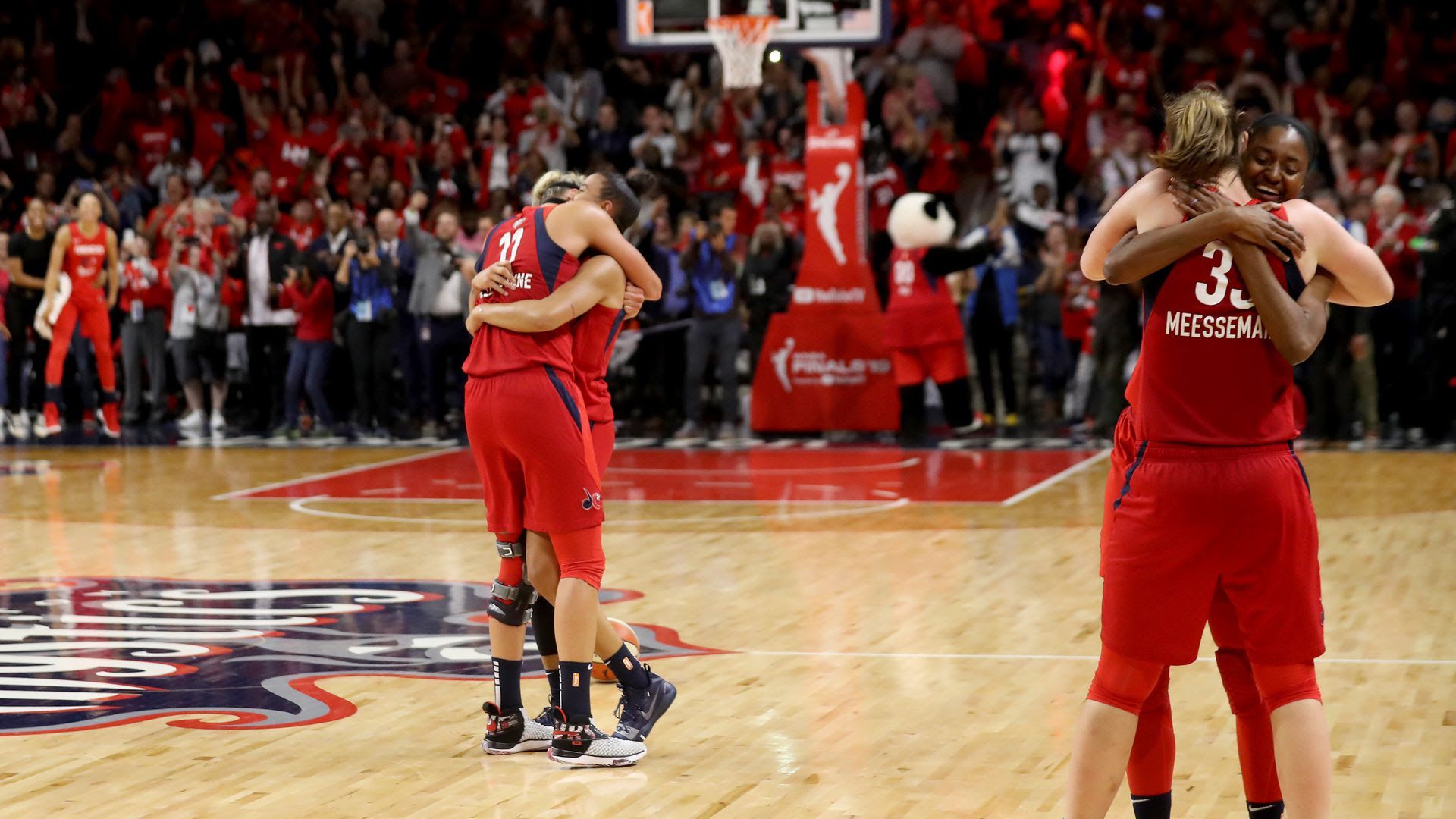 The Washington Mystics overcame a second-half Connecticut Sun lead to win Game 5 of the WNBA Finals, 89-78, and claim the franchise's first championship.
Why it matters: This win delivers long-awaited titles to the WNBA's best player, Elena Delle Donne, as well as its all-time winningest coach, Mike Thibault.
Game notes:
League MVP: Delle Donne, who was limited all series by herniated disks in her back, played more aggressively knowing she had the offseason to recover and put up 21 points and 9 rebounds in 37 huge minutes.
Finals MVP: Belgian sensation Emma Meesseman, who assumed a more aggressive "Playoff Emma" persona during the title run, finished with a team-high 22 points and became the first bench player to ever win WNBA Finals MVP.
What they're saying: Here's Delle Donne, who had fallen short in 2 previous WNBA Finals appearances, on what it feels like to finally break through:
"It feels phenomenal, my goodness, feels so good. Hard to put it into words. To win it with such a great group of people. We wanted to win it for the person next to us. We'll remember this season. I'm kind of sad [it's] about to be over. My goodness, we sure ended this on a high note."
The big picture: This is the second time in 16 months that a D.C. sports team has won its first title (the Capitals won the Stanley Cup June 2018), and the second time in 2 days that a D.C. sports team played arguably its most memorable game (the MLB's Nationals on Wednesday).
Go deeper: Watch the celebration.
Go deeper