Trump says U.S. and China reach partial trade agreement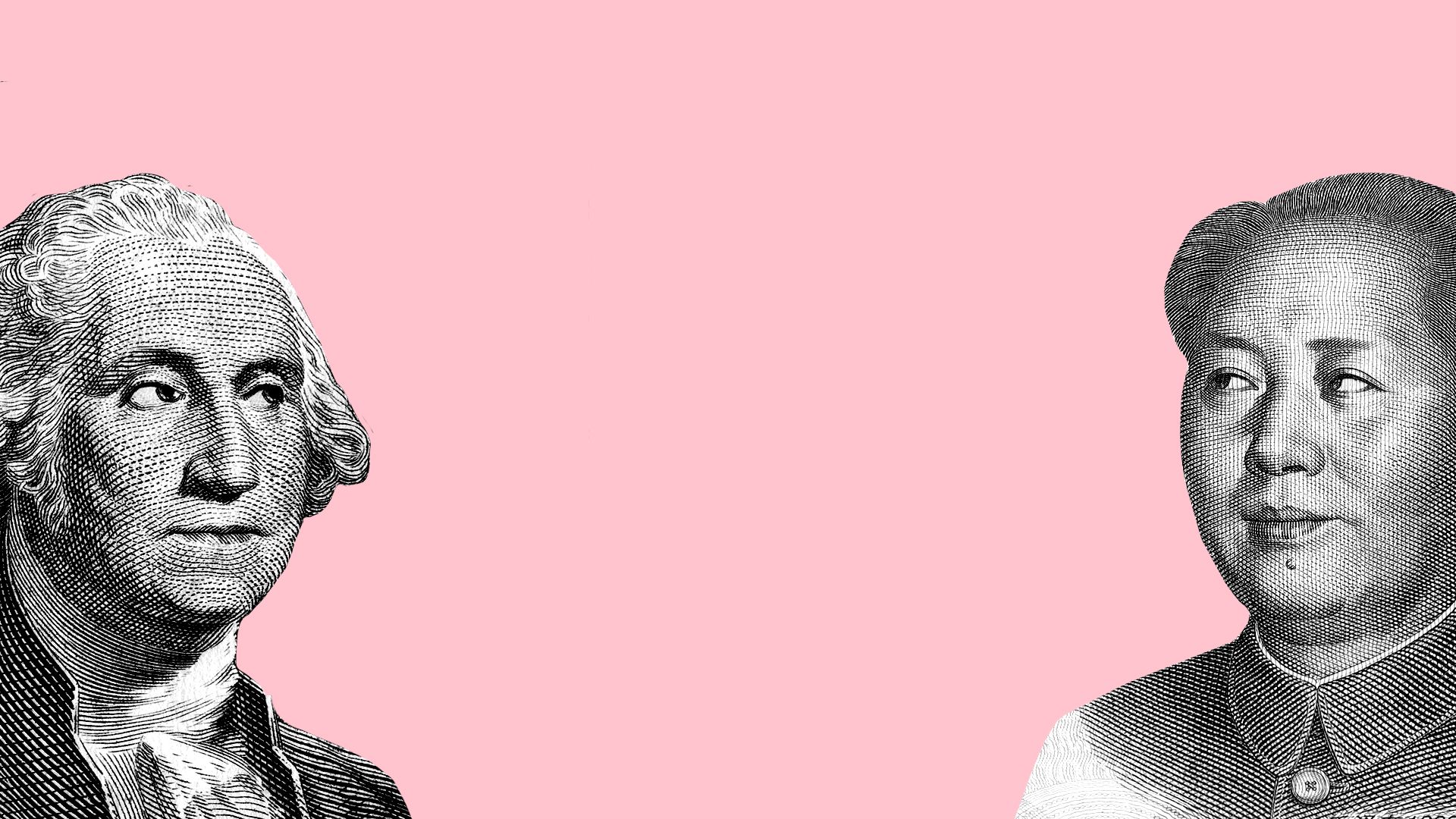 President Trump said the U.S. and China reached a partial trade deal on Friday that included an agreement from the U.S. to suspend a planned 30% tariff spike on Oct. 15, while China will buy $40-50 billion worth of U.S. agricultural goods.
Why it matters: The ceasefire comes as the U.S. economy is showing signs of weakness as a result of the trade war — threatening the economic gains Trump has counted on to carry him to re-election in 2020.
Where it stands: Trump described the partial trade agreement — which could be signed by both countries in November — as a "phase 1" deal in the Oval Office on Friday, according to multiple reports.
The stock market rallied earlier in the day on news of the ceasefire, but gains faded slightly after news of the partial deal.
There's no final decision on whether or not the Trump administration will move forward with imposing the previously announced tariffs on Dec. 15.
Trump said the talks "made very good progress on technology transfer" and said the U.S. and China reached "an agreement on intellectual property."
The bottom line: Tariffs imposed by Trump on China's imports have cost the U.S. $26.3 billion, and the battle over China's trade surplus and technology ambitions has disrupted global trade. Economists warn that a final settlement might take years.
Go deeper: The cost of Trump's tariffs
Editor's note: This story has been corrected to reflect that China is anticipated to buy $40-50 billion worth of U.S. agricultural goods, not million.
Go deeper