Trump targets Somali communities and Rep. Ilhan Omar in Minneapolis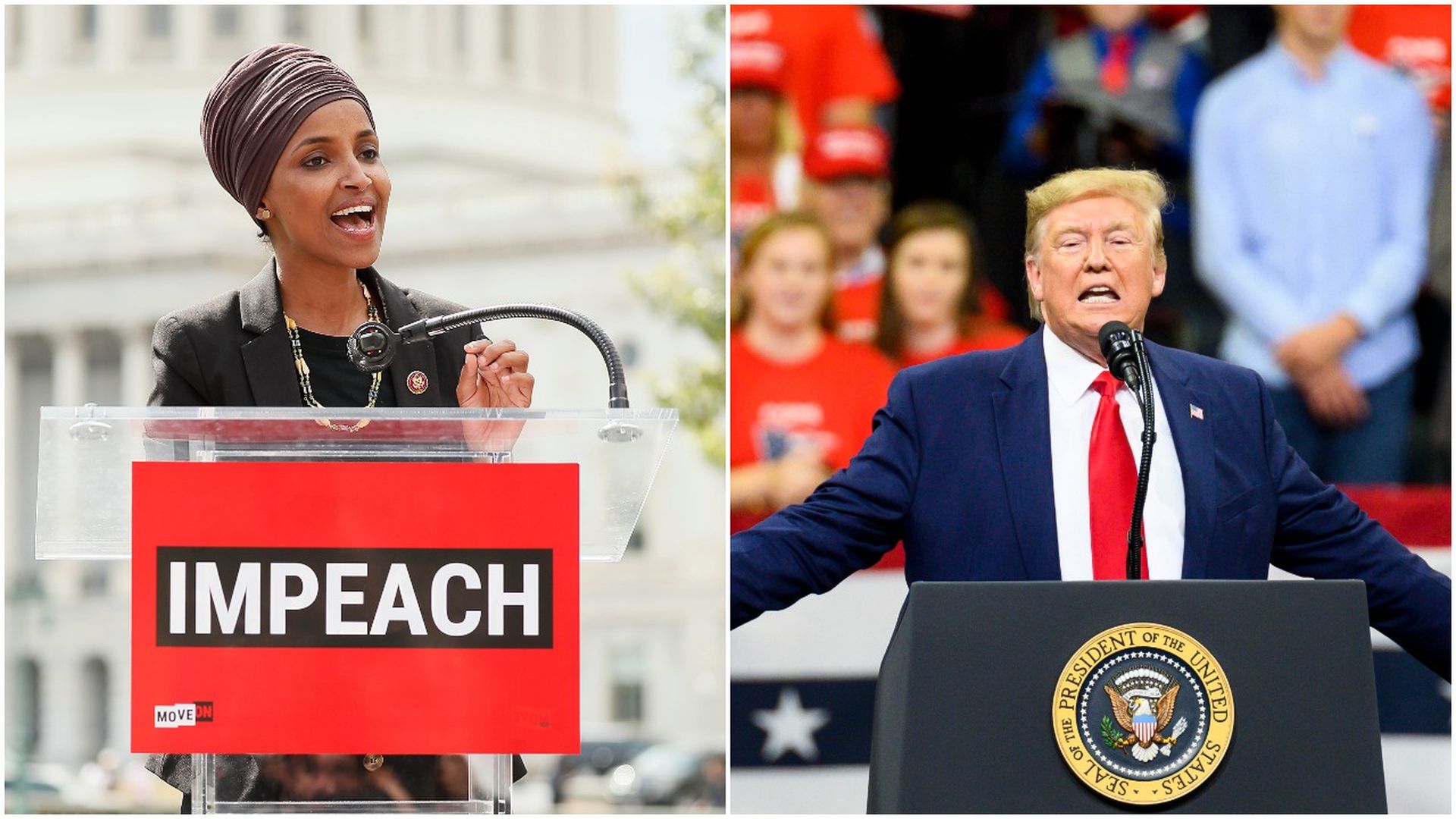 President Trump relaunched his attacks against Rep. Ilhan Omar (D-Minn.), who came to the U.S. as a Somali refugee, and targeted the Somali community in Minnesota, reports the Washington Post.
Why it matters: Minnesota is home to the largest concentration of Somalis in the U.S. Trump told the cheering crowd at a Thursday night campaign rally that he plans to "give local communities a greater say in refugee policy and put in place enhanced vetting and responsible immigration controls," per the Post.
The big picture: Omar is one of Trump's favorite political targets. He's repeatedly singled her out during his attacks. She's previously said Trump's attacks put her "life at risk."
What he's saying: "We will not make the mistakes made in European countries and allow a violent ideology to take root in our country on our shores, we're not going to allow it to happen," Slate reports Trump saying.
On Rep. Ilhan Omar: Photos of Omar flashed on large screens with the words "America-hating socialist" and "disgrace," reports the Post.
On Somali refugees: "As you know for many years leaders in Washington brought large numbers of refugees to your state from Somalia without considering the impact on schools and communities and taxpayers. You should be able to decide what is best for your own cities and for your own neighborhoods and that's what you have the right to do right now, and believe me, no other president would be doing that."
Omar's response:
Go deeper: Trump lowering the number of refugees permitted into U.S. to 18,000
Go deeper