Prince's estate says Trump campaign used "Purple Rain" at rally despite agreement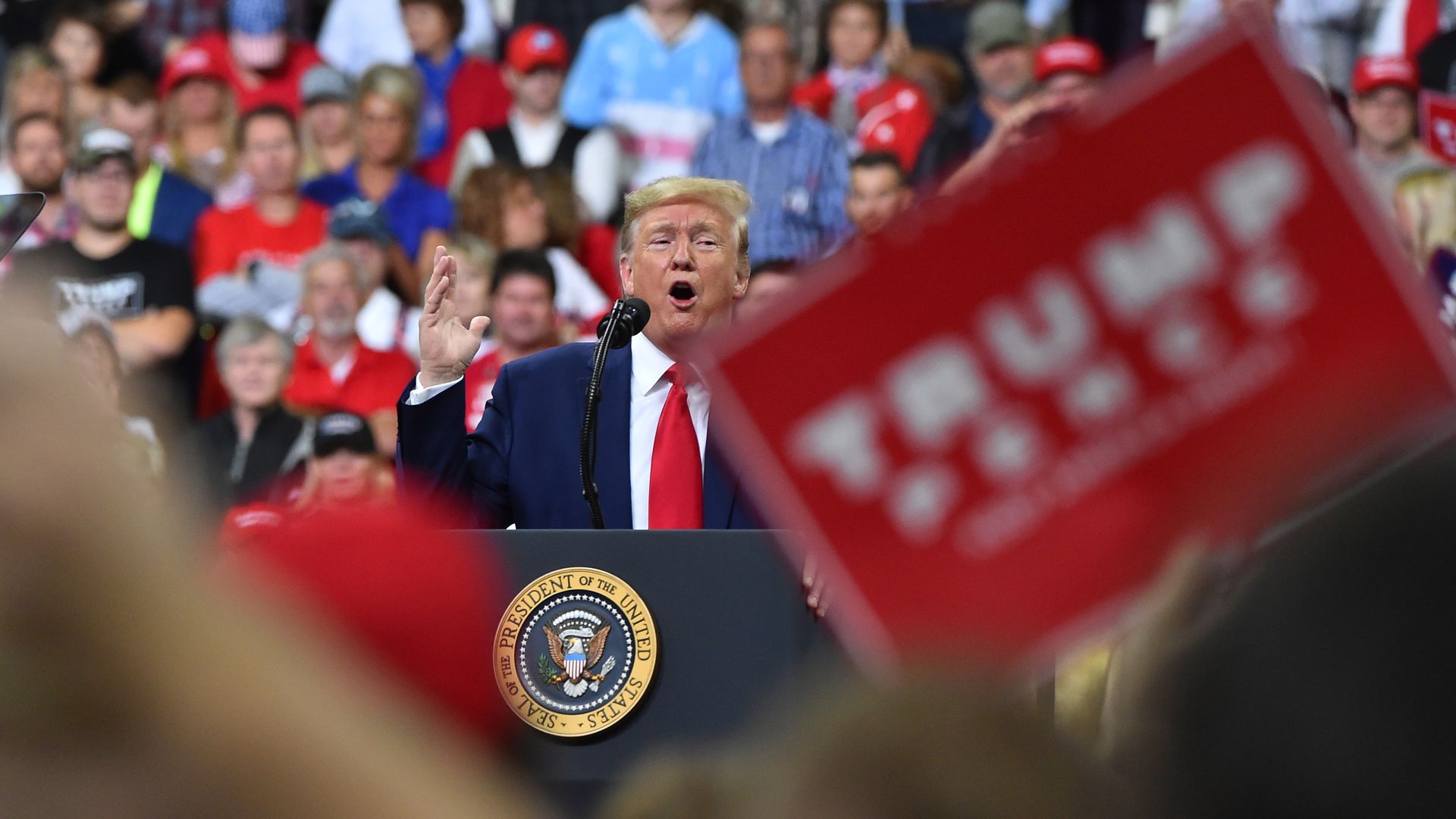 The late musician Prince's estate tweeted that President Trump's campaign used the song "Purple Rain" at its Minneapolis rally on Thursday despite a 2018 letter from the campaign's lawyers confirming that it would no longer use the artist's music.
The big picture: Musicians have spoken out against Trump using their music at campaign rallies for years, but this is an interesting case where the artist in question has actually produced a legal agreement on the matter.
Most recently, a video tweeted by Trump that attacked former Vice President Joe Biden over the ongoing Ukraine controversy and used "Photograph" by Nickelback was removed after a copyright complaint from the band, per the Washington Post.
A non-exhaustive list of musicians that have spoken against Trump using their music:
Read the letter, via the Prince estate's tweet:
Go deeper