House Democrats: White House blocking witnesses is obstruction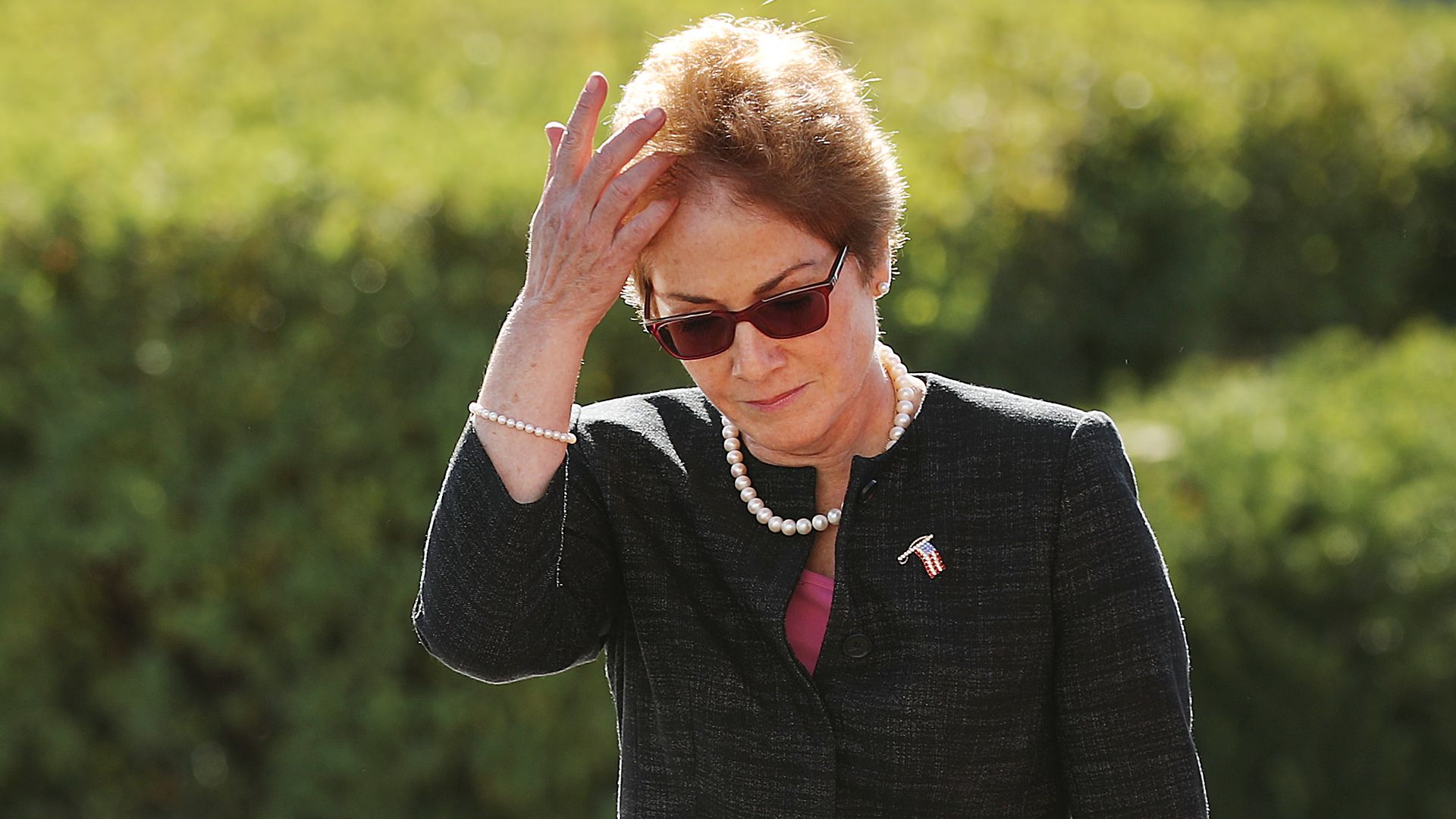 Following former U.S. ambassador to Ukraine Marie Yovanovitch's Friday testimony, the 3 House committees investigating President Trump and Ukraine said they subpoenaed the ambassador after the White House, through the State Department, directed her not to testify.
The big picture: The White House has refused to comply with House investigations into whether Trump jeopardized national security by allegedly pressing Ukraine to interfere in the 2020 presidential election, and by withholding security assistance provided by Congress to help Ukraine.
"Last night, the Committees learned that the State Department, at the direction of the White House, directed Ambassador Marie Yovanovitch not to appear for her voluntary interview today. This is the latest example of the Administration's efforts to conceal the facts from the American people and obstruct our lawful and constitutionally-authorized impeachment inquiry. 
In response, the House Intelligence Committee issued a subpoena to compel her testimony this morning.  This duly authorized subpoena is mandatory, and the illegitimate order from the Trump Administration not to cooperate has no force.  As is required of her, the Ambassador is now complying with the subpoena and answering questions from both Democratic and Republican Members and staff. 
Any efforts by Trump Administration officials to prevent witness cooperation with the Committees will be deemed obstruction of a co-equal branch of government and an adverse inference may be drawn against the President on the underlying allegations of corruption and coverup."
— House Committee Chairs Adam Schiff, Elijah Cummings and Eliot Engel in a Friday statement
Background: Trump ultimately wasn't charged with obstruction earlier this year by special counsel Robert Mueller because he did not want to "place burdens on the President's capacity to govern," per the Mueller report.
But he also said he could not clear Trump completely because "the facts and the applicable legal standards" made it impossible to state that Trump "clearly did not commit obstruction of justice."
Go deeper ... Ex-Ukraine ambassador to Congress: Trump told State Department to remove her
Go deeper