Foreign-born Giuliani associates arrested on campaign finance charges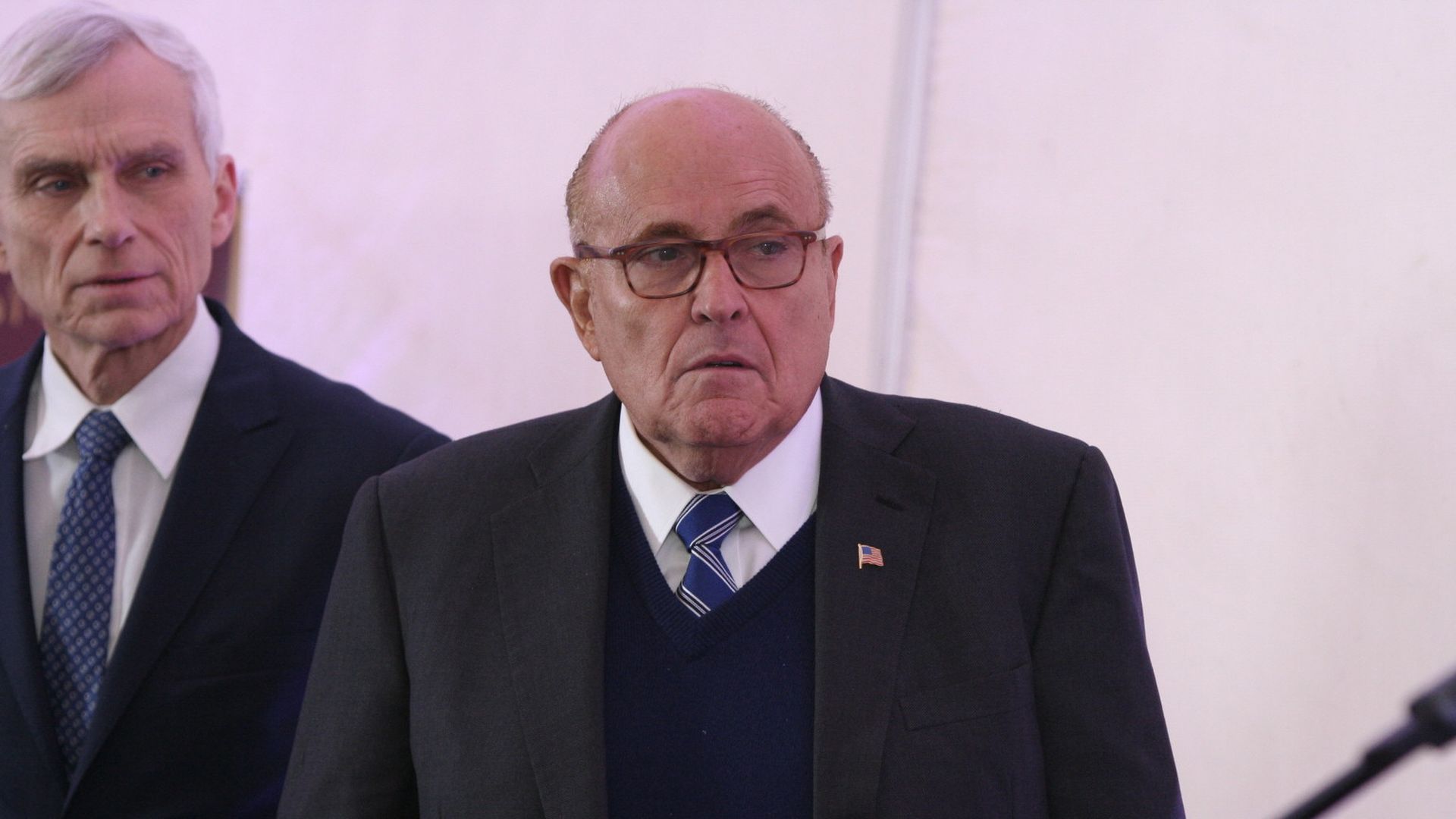 Two foreign-born Trump donors who helped connect Rudy Giuliani with Ukrainian officials as part of his efforts to investigate former Vice President Joe Biden and his son were arrested on Wednesday night on campaign finance charges, the Wall Street Journal reports.
LEV PARNAS, IGOR FRUMAN, DAVID CORREIA, and ANDREY KUKUSHKIN, the defendants, conspired to circumvent the federal laws against foreign influence by engaging in a scheme to funnel foreign money to candidates for federal and State office so that the defendants could buy potential influence with candidates, campaigns, and the candidates' governments.
— Southern District of New York prosecutors
The backdrop: Lev Parnas and Igor Fruman introduced Giuliani to former Ukrainian prosecutors Viktor Shokin and Yuri Lutsenko, who promoted allegations that Biden forced Ukraine to fire Shokin in 2016 because Shokin was investigating a gas company that employed Biden's son, per the Washington Post. President Trump's and Giuliani's efforts to get Ukraine to investigate Biden for this alleged corruption are now at the center of an impeachment inquiry.
Earlier this week, Parnas and Fruman told the House committees investigating Trump and Ukraine that they will not comply with document or deposition requests.
Their attorney John Dowd, who represented Trump during the Mueller investigation, accused Democrats of attempting "to harass, intimidate and embarrass" his clients.
The latest: On Thursday, the House Oversight, Foreign Affairs and Intelligence Committees subpoenaed Parnas and Fruman to turn over key documents about Ukraine by Oct. 16. The chairmen said the two men will be asked to testify as well at a later date.
U.S. Attorney for the Southern District of New York Geoffrey Berman said at a press conference that Parnas and Fruman were "about to board an international flight with one-way tickets" when they were arrested. He also added that the investigation is "ongoing."
Read the indictment:
Go deeper