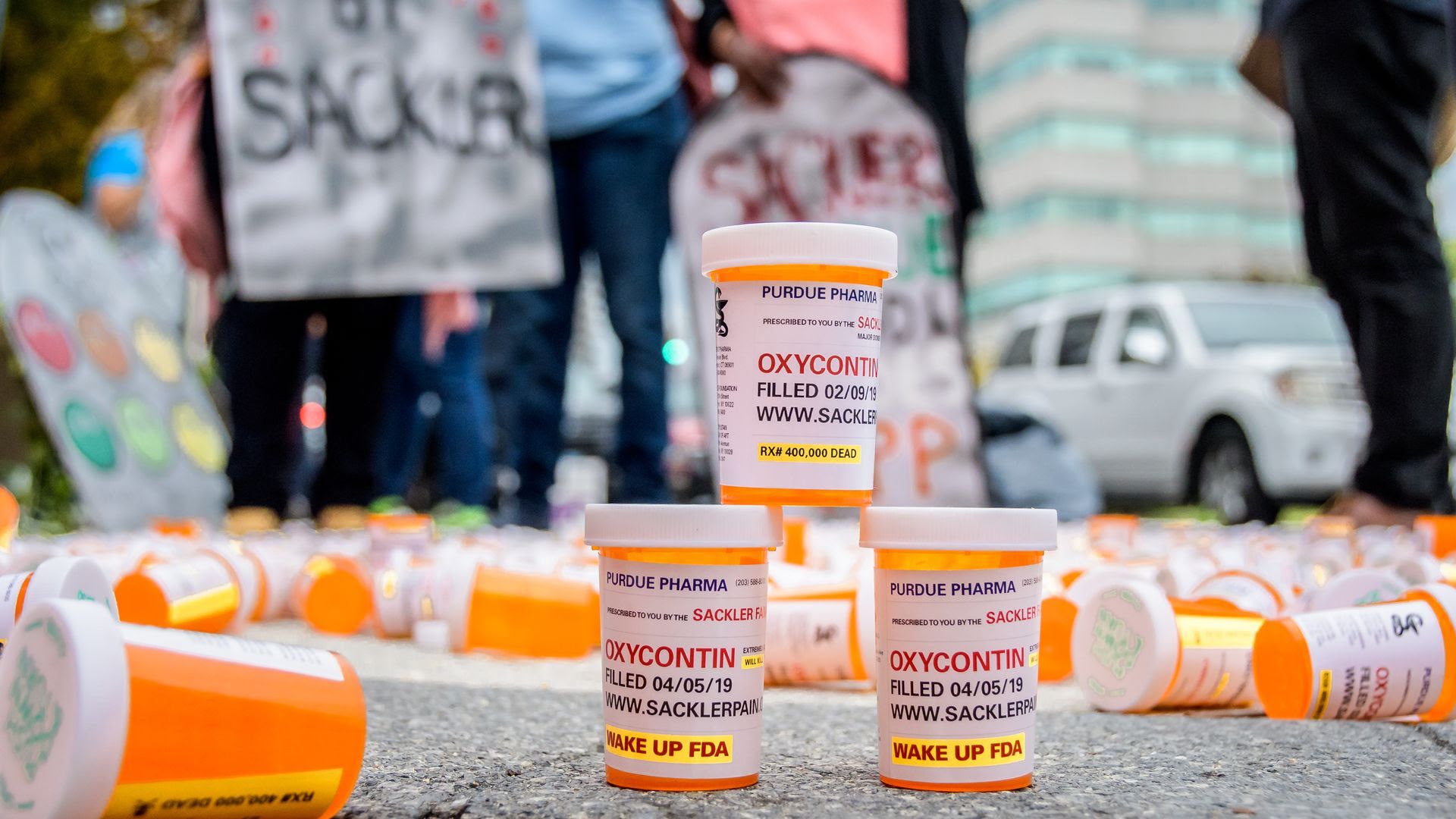 Purdue Pharma has to resolve ongoing inquiries with the Justice Department before finalizing its plan to enter bankruptcy, the Wall Street Journal reports, citing the newly released terms of the settlement.
Why it matters: Purdue's bankruptcy plan, and its proposed settlement to resolve the national opioids lawsuit, are already facing resistance from state and local governments.
Some critics fear the company is getting off too easy for its role in a crippling epidemic.
Arizona is now the 25th state to oppose the proposed settlement, Reuters reports. State officials balked after Purdue's bankruptcy announcement.
Those states have argued in court filings that Purdue transferred more money to the Sackler family, which ran the company, than it had led them to believe.
What's next: Purdue will be back in bankruptcy court Friday to ask for a pause in the ongoing litigation.
Go deeper: Purdue Pharma's bankruptcy test
Go deeper