McCarthy, DeSantis pledge to return donations from indicted Giuliani associates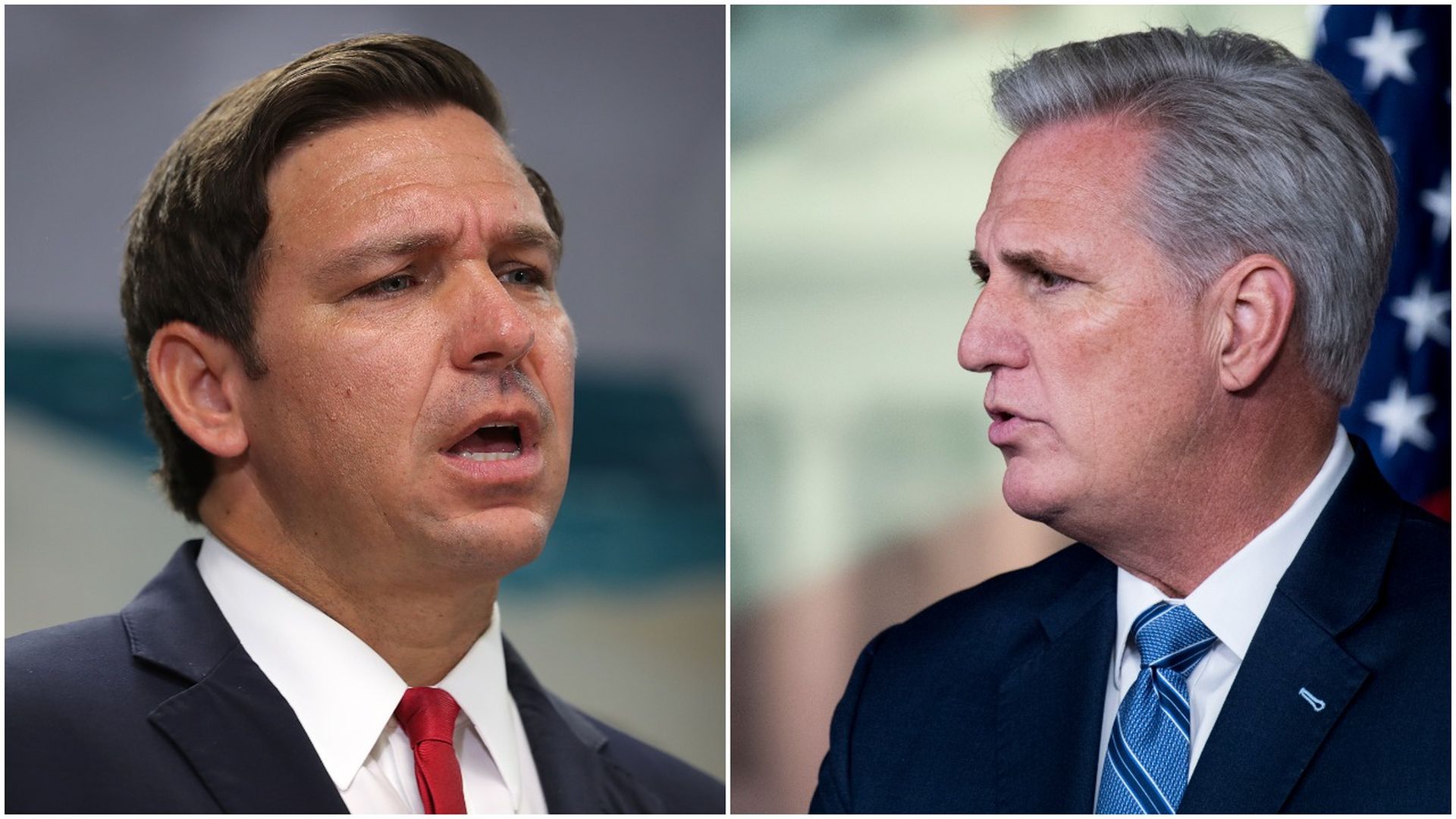 House Minority Leader Kevin McCarthy (R-Calif.) and Florida Gov. Ron DeSantis (R) have both pledged to return thousands in campaign donations made by 2 foreign-born Trump donors who were arrested this week for allegedly scheming to buy influence with U.S. politicians, Vice News and the Miami Herald report.
By the numbers: DeSantis received $50,000 through an LLC called Global Energy Producers from the donors, Lev Parnas and Igor Fruman, according to the Herald. McCarthy received $2,700 directly from the donors and plans to donate the money to a local charity, per Vice News.
The big picture: Parnas and Fruman helped introduce Trump lawyer Rudy Giuliani to Ukrainian officials who promoted unsubstantiated allegations against former Vice President Joe Biden, which are now at the center of an impeachment inquiry into President.
The House Foreign Affairs and Intelligence committees subpoenaed Parnas and Fruman on Thursday to turn over key documents about Ukraine by Oct. 16.
Worth noting: The Federal Election Commission currently cannot launch any new investigations into illicit campaign contributions from foreign nationals, because the August resignation of vice chairman Matthew Petersen left the agency without the minimum 4 commissioners necessary to make high-level decisions.
Go deeper: Foreign-born Giuliani associates arrested on campaign finance charges
Go deeper