Iranian women freely attend soccer game for first time in almost 4 decades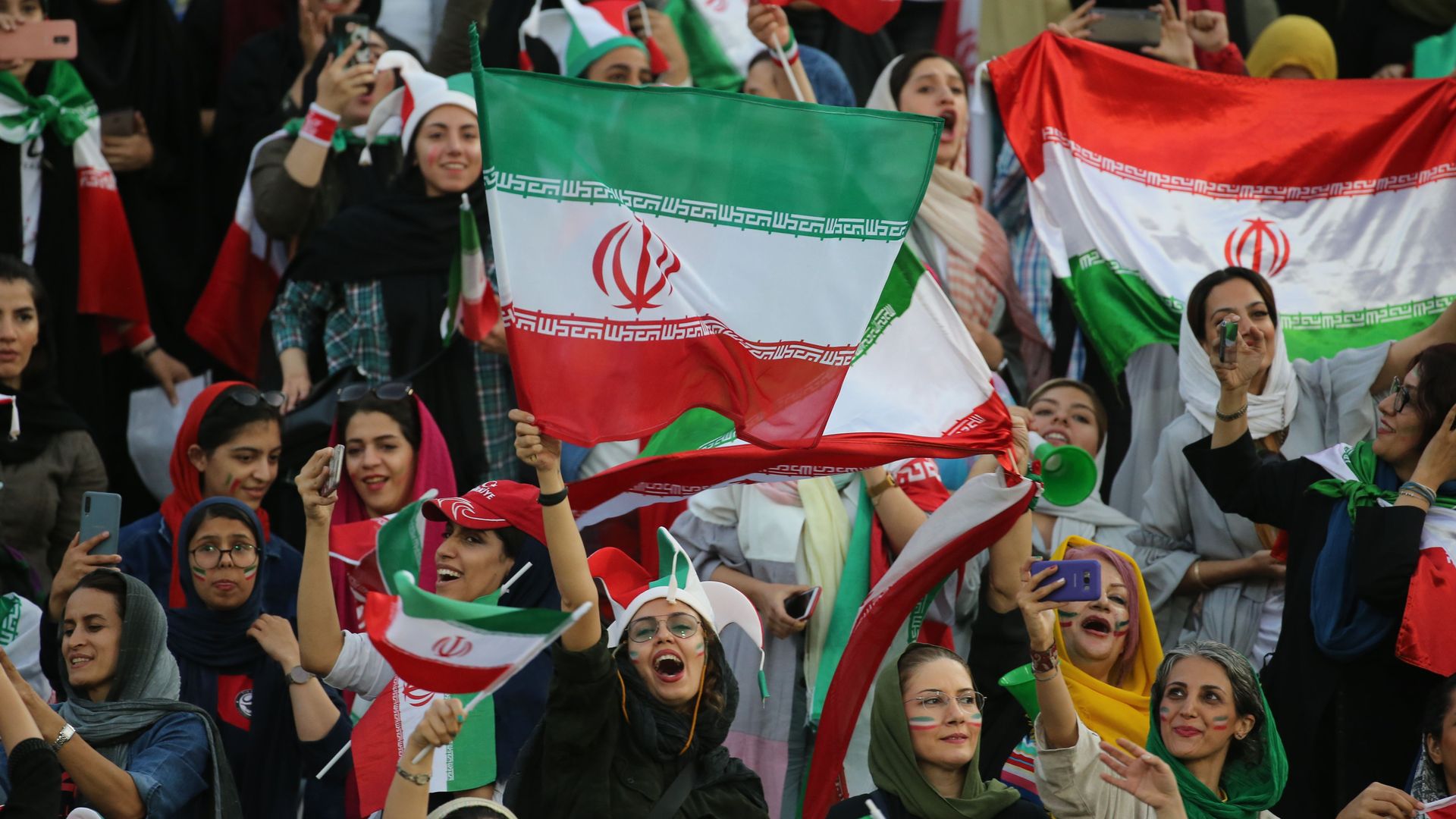 Iranian women were freely allowed Thursday to attend a World Cup qualifying soccer match in Tehran for the first time since 1981, reports the New York Times.
Why it matters: It marks a significant step in the push for increased gender equality in Iran and turned the team's throttling of Cambodia (final score: 14-0) into what the Times branded one of "the most consequential sporting events to be played in years."
Women have been protesting the ban since its inception — even disguising themselves as men to gain entry to matches.
FIFA had long remained silent on the issue, but contemplated banning Iran from the 2022 World Cup as a result — which would be a harsh sanction against a successful team.
The issue made waves internationally after a female fan, Sahar Khodayari, died after setting herself on fire earlier this year following a 6-month prison sentence for attending a soccer game.
The big picture: The policy change only applies to matches between Iran's national teams and other countries. It's still not clear if women will be allowed to attend domestic club matches.
Officials also capped the number of women allowed to attend Thursday's match at a few thousand, even though the stadium can seat 78,000 — resulting in a largely empty stadium with a packed section of female fans.
In photos: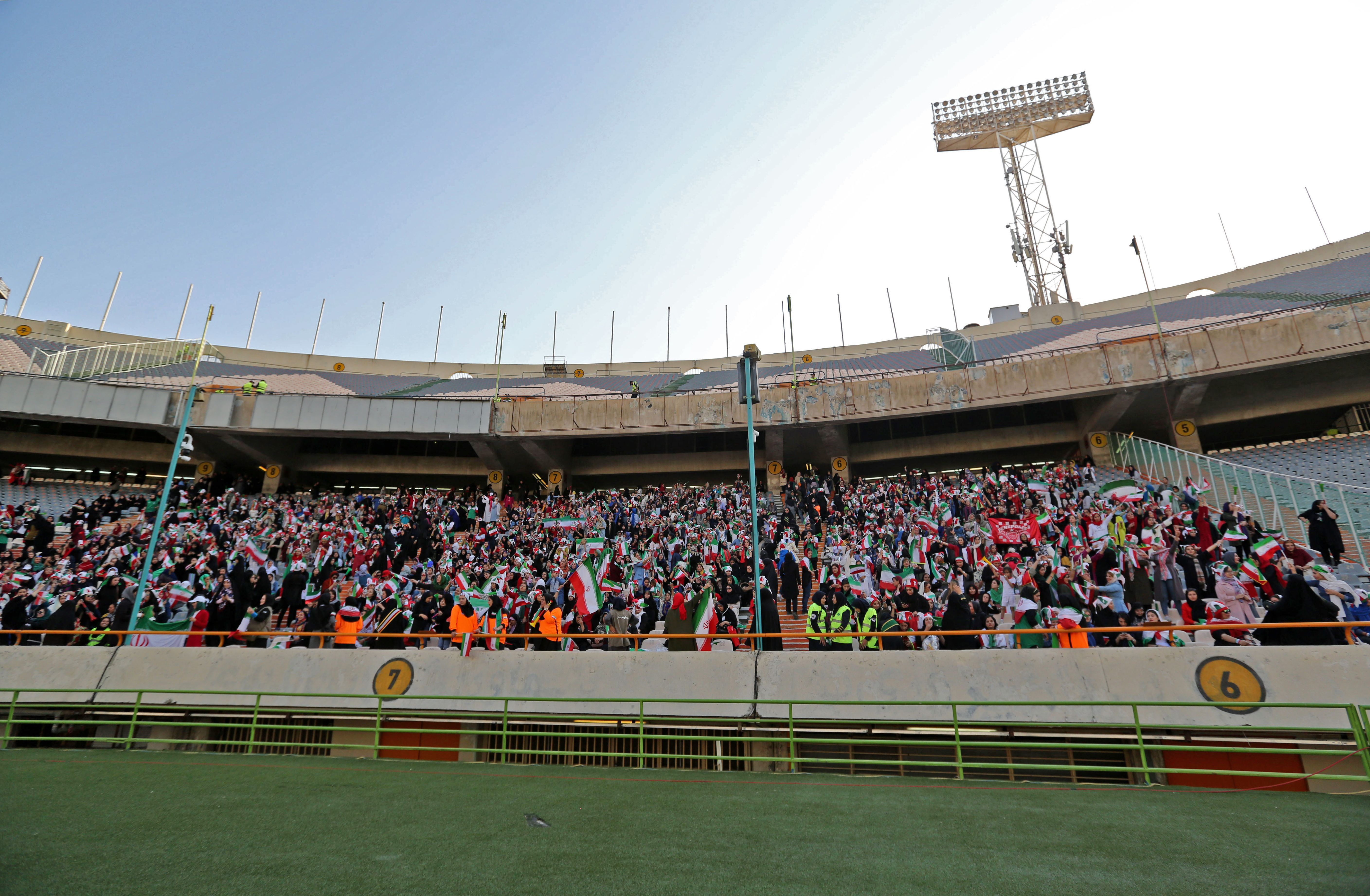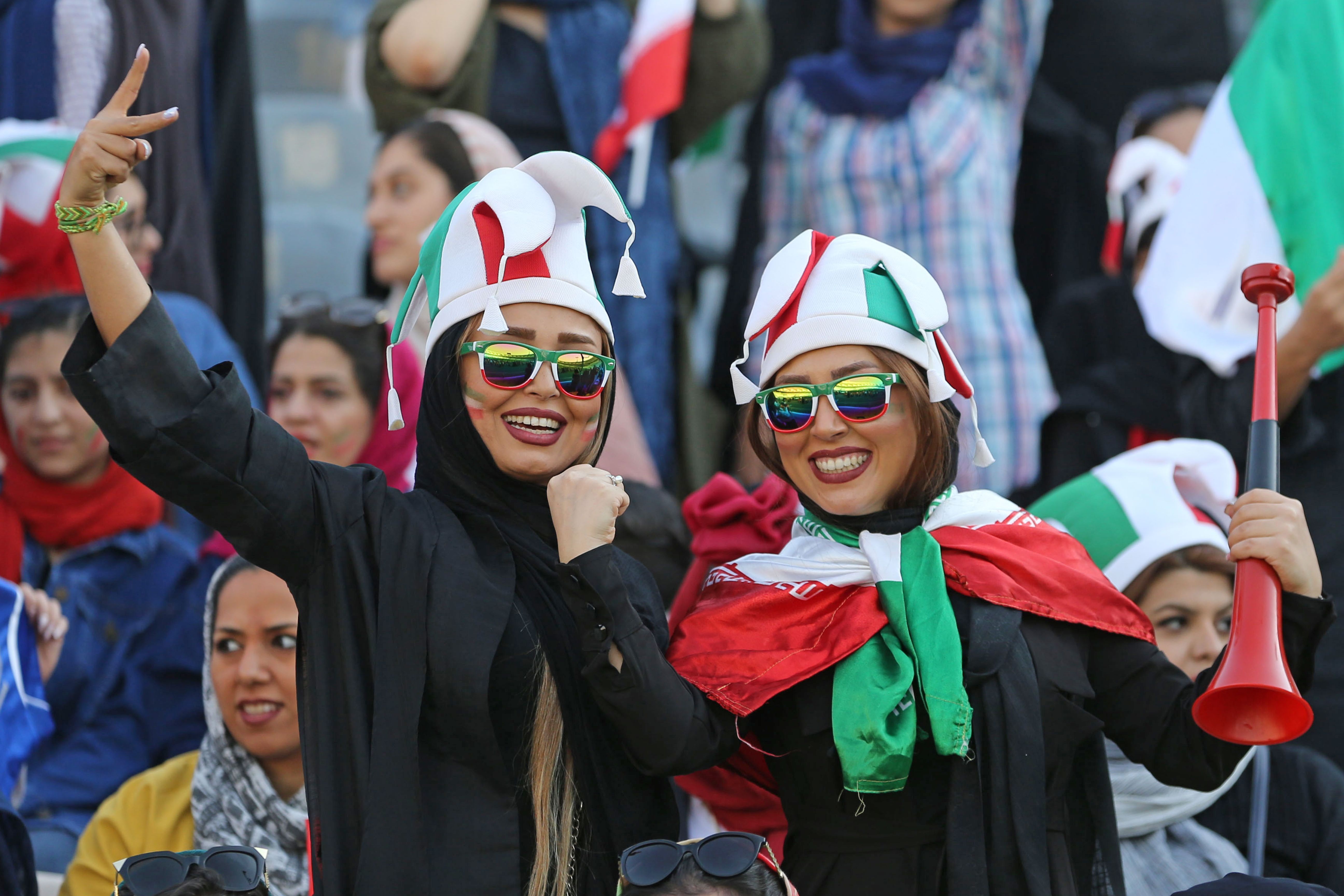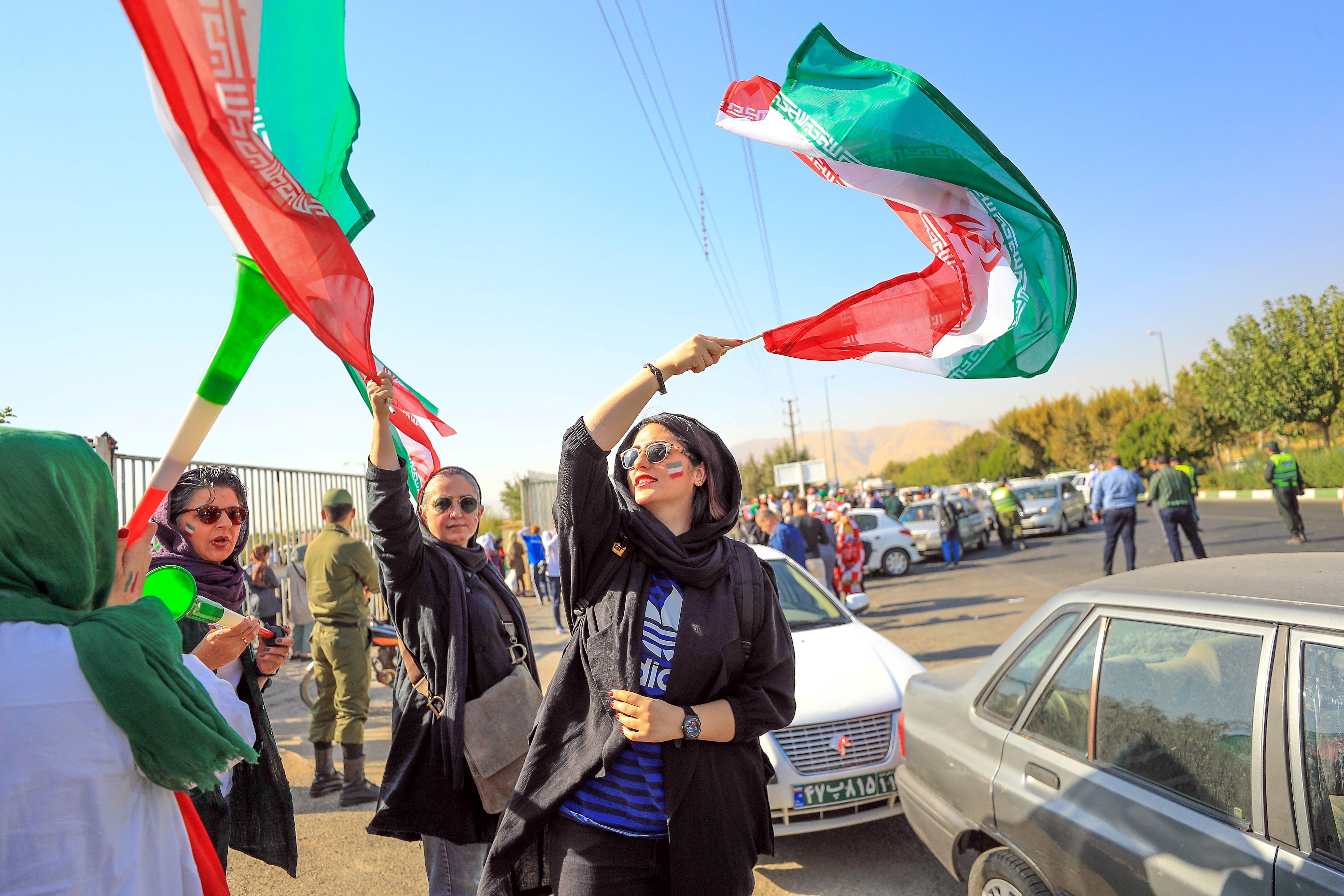 Go deeper: Trump's anti-Iran strategy is facing its greatest test
Go deeper