GitHub and Microsoft employees protest renewed contract with ICE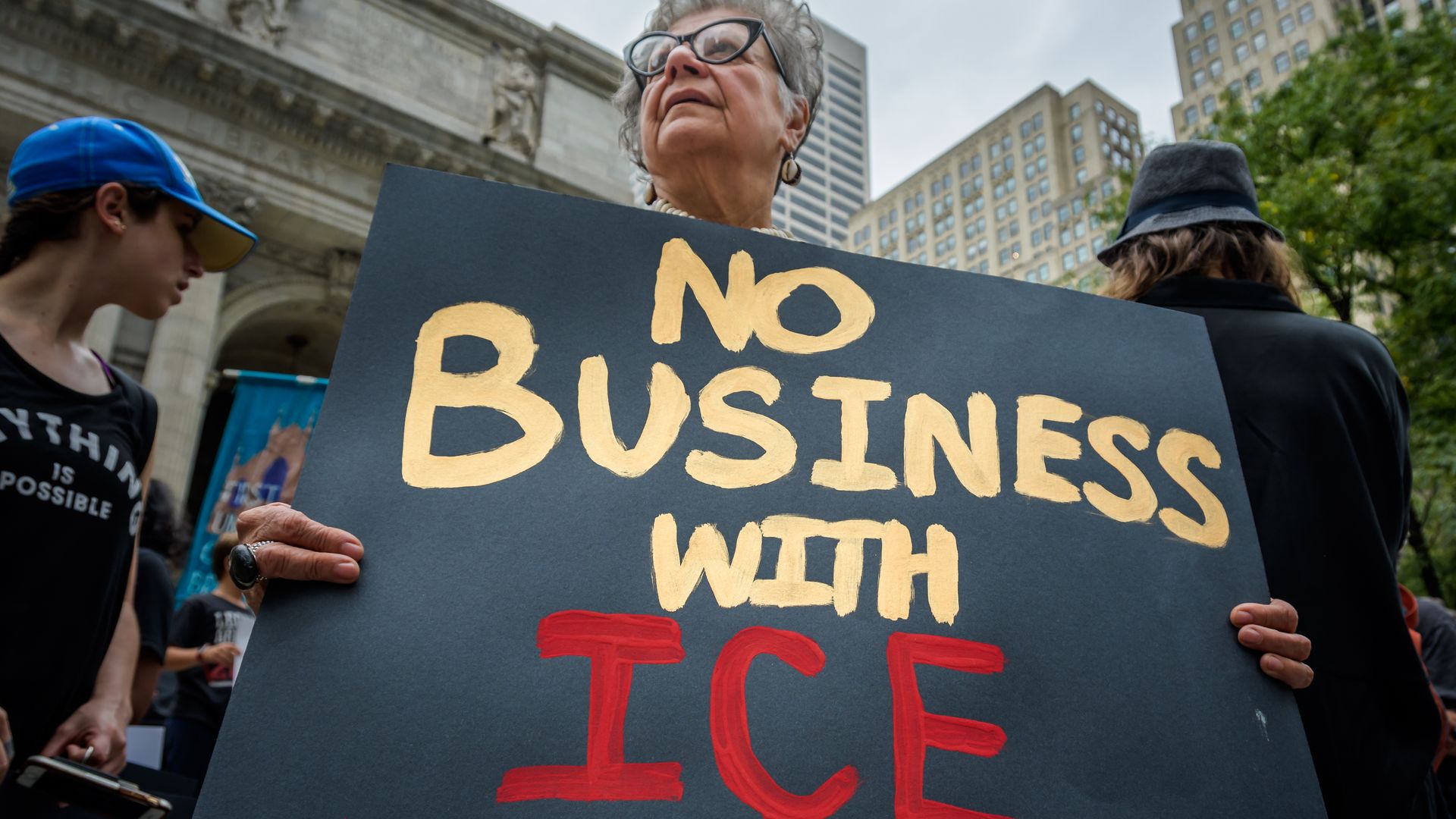 GitHub employees sent a letter to their CEO on Wednesday demanding the tech company drop its recently renewed, $200,000 contract with Immigration and Customs Enforcement, citing human rights concerns, the Washington Post reports.
What's new: Employees from Microsoft are circulating a letter endorsing their Github subsidiary to cancel the contract after GitHub CEO Nat Friedman stood by the platform's renewal with the government agency, Bloomberg reports.
Why it matters: Github is the latest company facing pressure from within for accepting government contracts for work that enforces the Trump administration's immigration policies.
Background: In an internal letter released on Tuesday, CEO Friedman said it will renew its contract with ICE to license its GitHub Enterprise Server. The platform, owned by Microsoft, hosts, shares and reviews code. Friedman also pledged Tuesday to donate $500,000 to nonprofits supporting immigrant communities.
Friedman said in the internal memo that he personally disapproves of ICE's policies.
Some Github employees said in the letter that the donation seemed like an attempt to mitigate its renewed contract.
Tuesday's letter reads:
"Continuing to hold this contract does not improve our bargaining power with ICE. All it does is make us complicit in their widespread human rights abuses. We cannot offset human lives with money. There is no donation that can offset the harm that ICE is perpetrating with the help of our labor."
Microsoft employees' Wednesday letter said:
"[T]his contract with the U.S. Immigration and Customs Enforcement (ICE) makes all of us working at Microsoft complicit to the unethical detainment of tens of thousands of immigrants and the various abuses that ICE subjects them to. Through our technology, we've already been contributing to the terrorism of ICE agents on our country's immigrant population. We've been doing so for years."
In September, 76 protestors were arrested for blocking traffic in New York City while at the Microsoft store on Fifth Avenue. The protesters demanded Microsoft stop allowing ICE to use their technology, CNN reports.
Go deeper:
Go deeper