U.S. jobs are key issue as GM strike drags on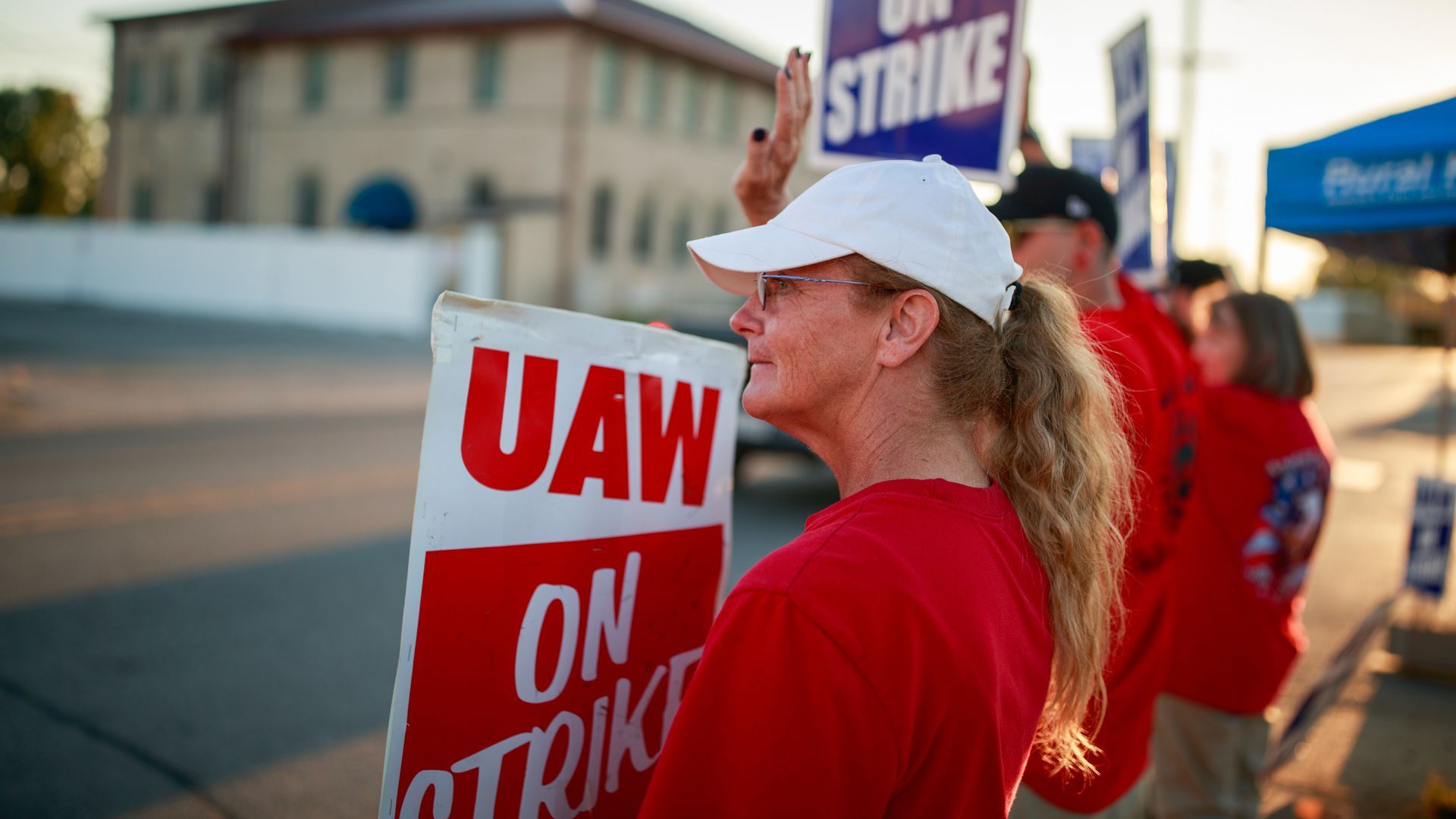 The United Auto Workers (UAW) strike against GM is now 24 days old, with the UAW's chief bargainer telling members Tuesday evening that job security remains a key sticking point.
Why it matters: The economic damage is spreading. In addition to the 49,000 striking workers, another 100,000 non-UAW employees at GM and its suppliers are out of work because there's nothing for them to do, according to Anderson Economic Group.
GM has lost an estimated $660 million in profits, AEG says, while state and local governments have lost an estimated $164 million in tax revenue.
Between the lines: In a message to rank-and-file members, UAW vice president Terry Dittes said bargainers have made no progress on the key issue of job security.
"We have made it clear that there is no job security for us when GM products are made in other countries for the purpose of selling them here in the U.S.A. We believe that the vehicles GM sells here should be built here."
"GM in recent months has defended its track record of U.S. plant investment and job creation, saying it has poured $23 billion into its American factories over the past decade,"the Wall Street Journal reported.
The UAW is also pressing GM to lock in more guaranteed wage increases during the next 4-year contact, while GM prefers lump-sum bonuses that don't raise their long-term labor costs, per WSJ.
Go deeper... Buckle up: GM, Michigan and 2020
Go deeper