Evangelical leaders break with Trump over Turkey's Syria assault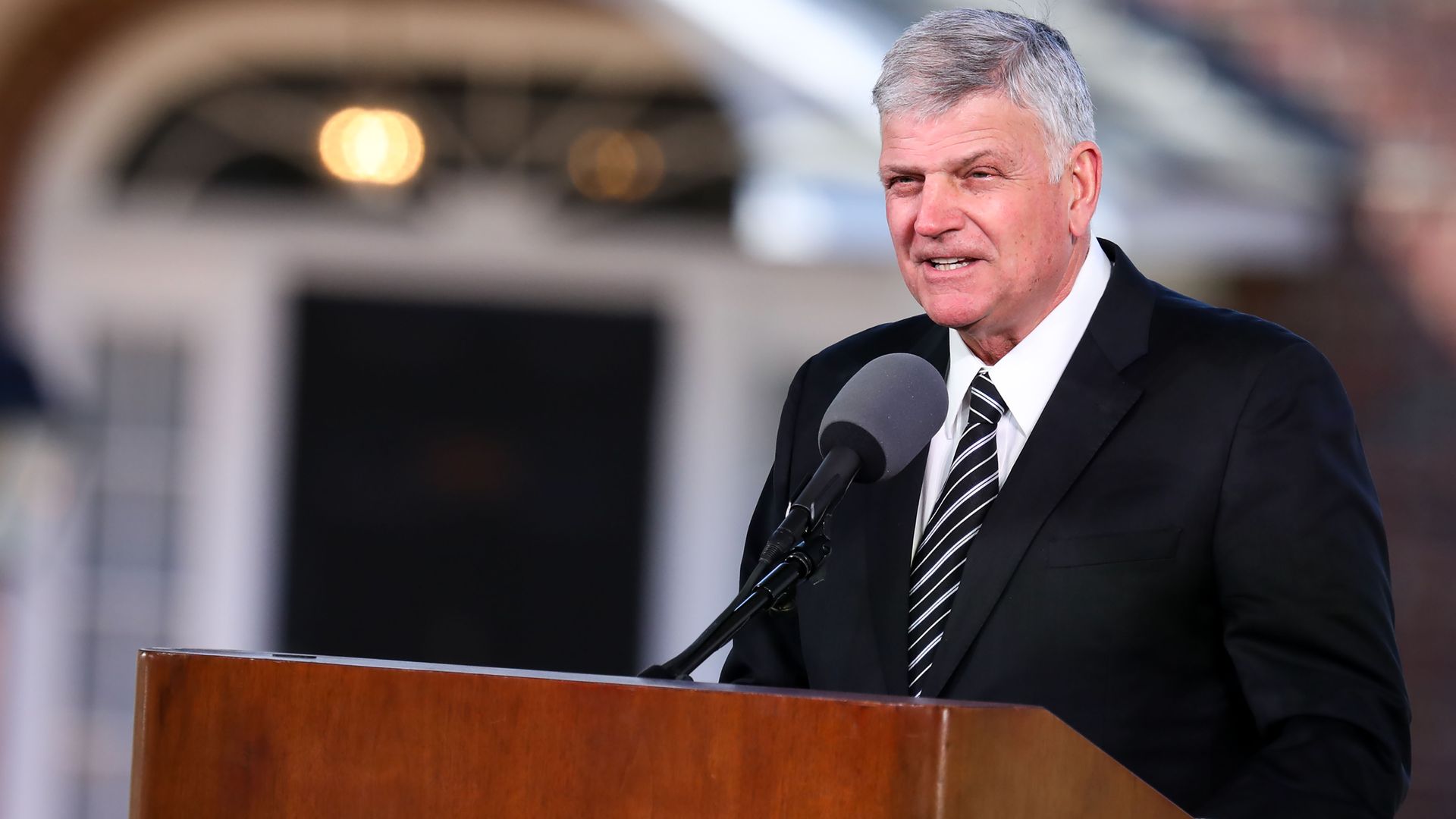 National evangelical leaders condemned Wednesday President Trump's decision to withdraw U.S. forces from northern Syria following the announced start of Turkey's assault on U.S.-allied Kurdish fighters in the region.
Why it matters: More than 80% of white evangelicals voted for Trump in 2016, according to NBC News, but evangelical leaders said they consider his decision a threat to religious freedom in Syria.
What they're saying:
Franklin Graham, son of Reverend Dr. Billy Graham: "TODAY I ask that you join me in praying for the lives affected by the White House decision to pull U.S. troops out of northern Syria. Both Democrat & Republican leaders are deeply concerned bc this would be, in essence, abandoning our closest allies there — the Kurdish people. Also pray for the Christians who the Kurds have been protecting. They could be annihilated. Would you pray w/me that Pres. @realDonaldTrump will reconsider? Thousands of lives hang in the balance," he said on Twitter.
Evangelical radio host Erick Erickson: "Hey @SpeakerPelosi, maybe do a vote to initiate impeachment STAT, have the committee get out articles by tonight and over to the Senate, and perhaps we'll still have time to save some of the Kurds," he tweeted. He previously said in February he would probably vote for Trump in 2020.
Tony Perkins, a commissioner for the United States Commission on International Religious Freedom (USCIRF): He retweeted a USCIRF tweet that reads, "#USCIRF deeply concerned re: U.S. withdrawal from & #Turkey's imminent incursion into northeastern #Syria; potentially grave implications for safety of religious and ethnic communities akin to 2018 humanitarian disaster in #Afrin. See USCIRF 2019 recommendation."
Go deeper: Republicans condemn Turkish assault on Kurds in wake of Trump's Syria decision
Go deeper