Elizabeth Warren targets environmental justice in new climate plan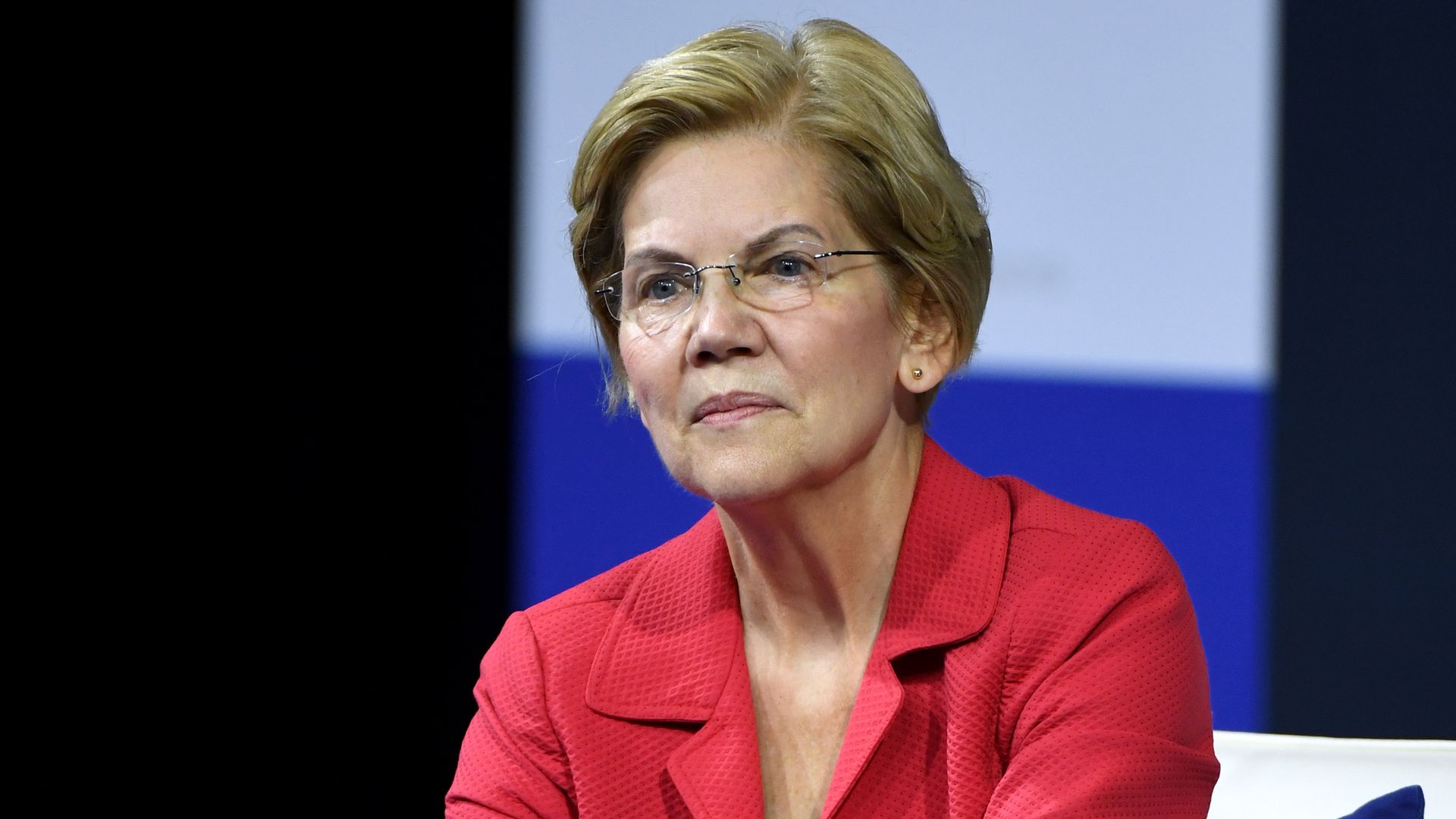 2020 candidate Elizabeth Warren wants to put environmental justice at the center of responding to climate change.
Why it matters: Her plan, which was unveiled Wednesday and focuses on addressing the disproportionate pollution burdens that the poor and communities of color often face, arrives as Warren has reached the top of the Democratic primary field.
She topped Joe Biden in the RealClearPolitics average of 2020 White House polls for the first time this week.
However, the Massachusetts senator lags behind the former vice president among African American voters, a vital Democratic constituency.
The big picture: Warren's proposal is consistent with the Green New Deal's emphasis on tethering steep carbon emissions cuts to racial and workforce equity concerns.
Her platform is a mix of ideas around climate change specifically and environmental policy more broadly.
How it works: One portion would create an "equity screen" for big federal investments she's proposing for accelerating the transformation to low-carbon energy.
"I'll direct one-third of my proposed climate investment into the most vulnerable communities," she writes, adding this would funnel at least $1 trillion into these areas over 10 years.
A few other pillars:
Better "equity mapping" to identify "cumulative environmental health disparities and climate vulnerabilities." This would be cross-referenced with other socioeconomic data to improve air and water pollution permitting.
Altering bankruptcy laws to "prevent coal and other fossil fuel companies from evading their responsibility to their workers and to the communities that they have helped to pollute."
Encouraging the EPA and Department of Justice to "aggressively go after corporate polluters, particularly in cases of environmental discrimination."
Steps to to ensure that workers in fossil fuel industries are not left behind. She says she is "committed to providing job training and guaranteed wage and benefit parity for workers transitioning into new industries."
Focusing on at-risk populations in disaster planning and response.
Making it easier to move away from flood-prone areas through "buying back those properties for low-income homeowners at a value that will allow them to relocate."
The intrigue: The plan says Warren's positions in other policy areas will help address environmental justice.
For instance, Warren argues that Medicare for All will help the federal government "quickly tailor health care responses to specific environmental disasters in affected communities when they occur."
Go deeper: Elizabeth Warren on the issues, in under 500 words
Go deeper