White House declares war on impeachment inquiry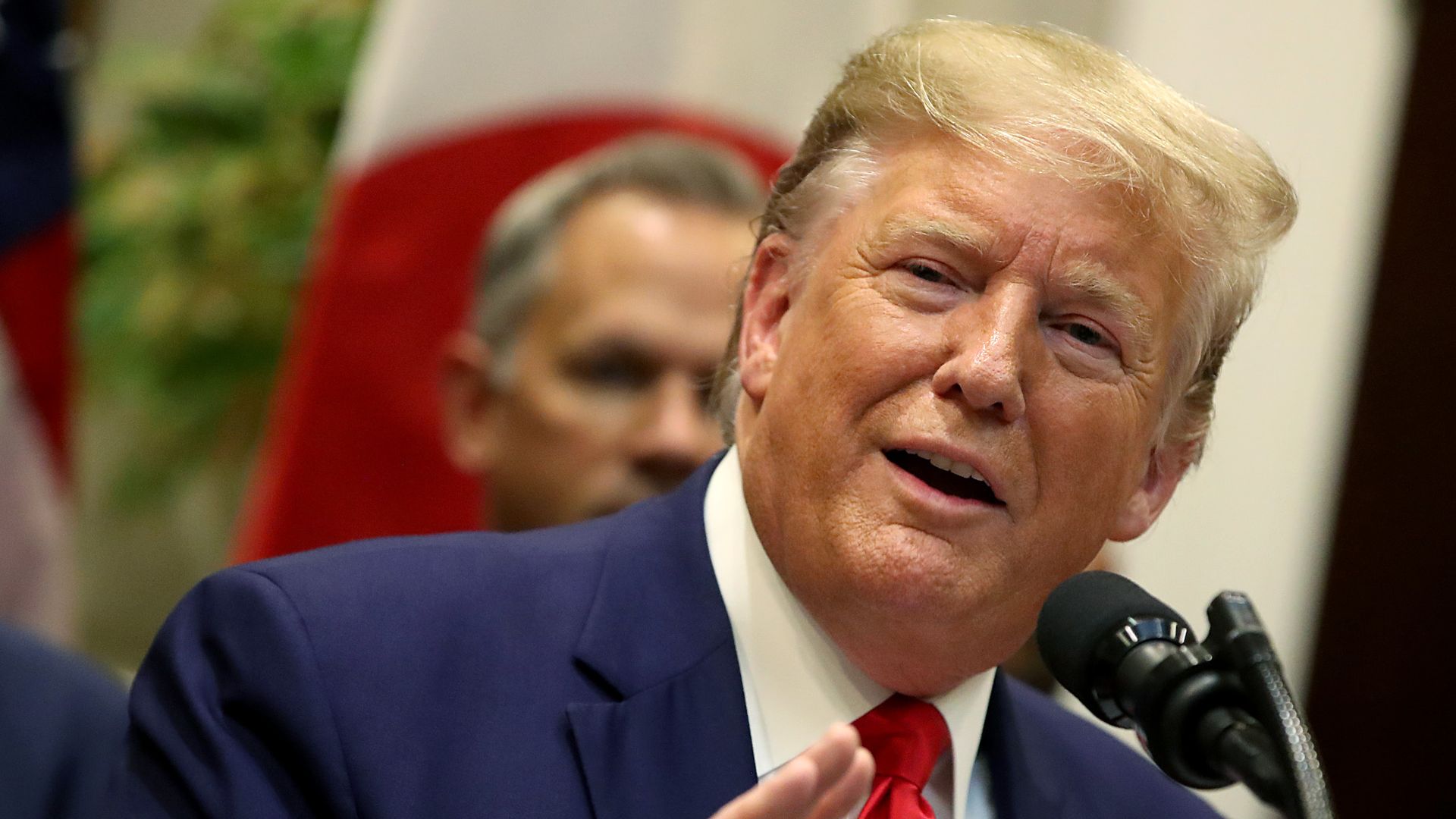 The White House sent a blistering 8-page letter to House Democratic leaders on Tuesday informing them that the Trump administration will not participate in their impeachment inquiry into the president, blasting it as "constitutionally illegitimate."
Given that your inquiry lacks any legitimate constitutional foundation, any pretense of fairness, or even the most elementary due process protections, the Executive Branch cannot be expected to participate in it. Because participating in this inquiry under the current unconstitutional posture would inflict lasting institutional harm on the Executive Branch and lasting damage to the separation of powers, you have left the President no choice.
Why it matters: The House committees leading the inquiry intend to call and subpoena more witnesses as they continue to investigate allegations that the president pressured Ukraine to investigate Joe Biden to assist him in the 2020 election. The White House's blanket refusal to cooperate suggests that their strategy is to fight the Democrats in court and stonewall the investigation for as long as possible.
House chairs have already warned that not complying with requests will be considered evidence of obstruction in a future article of impeachment.
What they're saying: The White House argues the president's due process rights have been violated and that the investigation is being carried out in a way that contradicts precedent from previous impeachment inquiries. It also argues Democrats are using impeachment as an election "strategy" for 2020.
"Put simply, you seek to overturn the results of the 2016 election and deprive the American people of the President they have freely chosen," White House counsel Pat Cipollone writes. "Your highly partisan and unconstitutional effort threatens grave and lasting damage to our democratic institutions, to our system of free elections, and to the American people."
House Speaker Nancy Pelosi responded in a statement on Tuesday, "The American people have already heard the President's own words – 'do us a favor, though.' The President's actions threaten our national security, violate our Constitution and undermine the integrity of our elections. The White House letter is only the latest attempt to cover up his betrayal of our democracy, and to insist that the President is above the law."
Of note: In a briefing with reporters, a senior administration official would not outline exact benchmarks the investigation would have to meet for the White House's participation — such as a full House vote authorizing an impeachment inquiry. They made clear, however, that the White House's lack of participation is based on current circumstances.
Read the letter:
Go deeper ... Trump-Ukraine scandal: The key players, dates and documents
Go deeper