U.S. drug companies lure Mexican blood plasma donors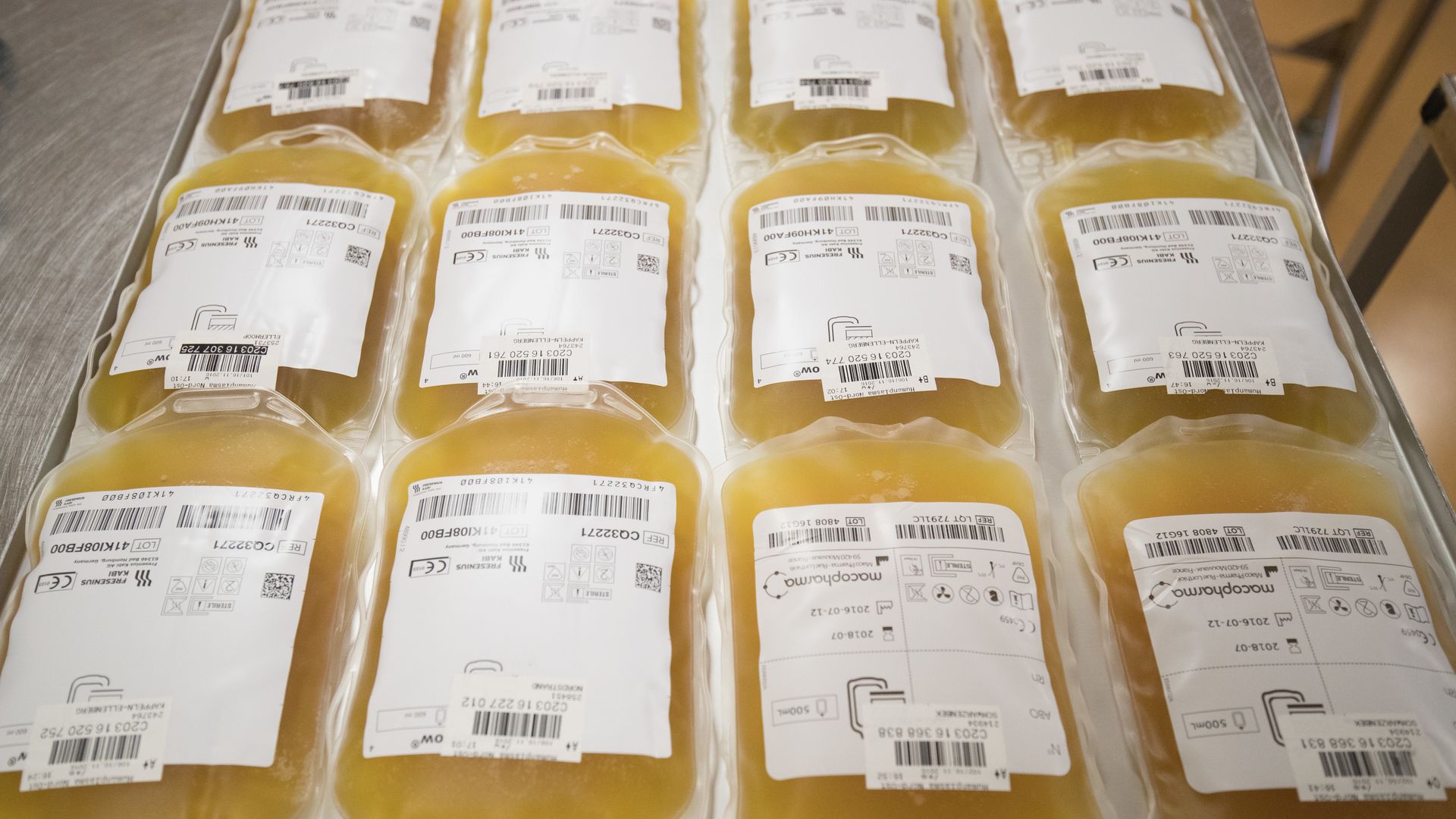 Mexicans are regularly crossing the border on temporary visas to sell their blood plasma to pharmaceutical companies, ProPublica reports with ARD German TV.
The big picture: Donors can take home up to $400 a month if they donate twice a week, and then earn extra cash through incentives like recruiting friends or family. For some, it's their only income.
Between the lines: The U.S. has less stringent guidelines than other countries around blood plasma donations, allowing them to be done at a higher frequently.
Donating too often can hurt the donor's immune system, and the long-term consequences are unknown.
The U.S. is the largest global supplier of blood plasma, and 43 of the 805 U.S. donation centers are located along the southern border. Employees at some of the centers estimated that between 60% and 90% of their donors are Mexican citizens.
The legality of crossing the border for this reason — or of collecting plasma from the people who do — is unclear.
While U.S. immigration law doesn't allow temporary visas to be used for employment, the plasma companies say that their payments are "compensation," not wages.
Go deeper: The U.S. doesn't spend less on social care than other developed countries
Go deeper