Syria decision exposes Trump to political peril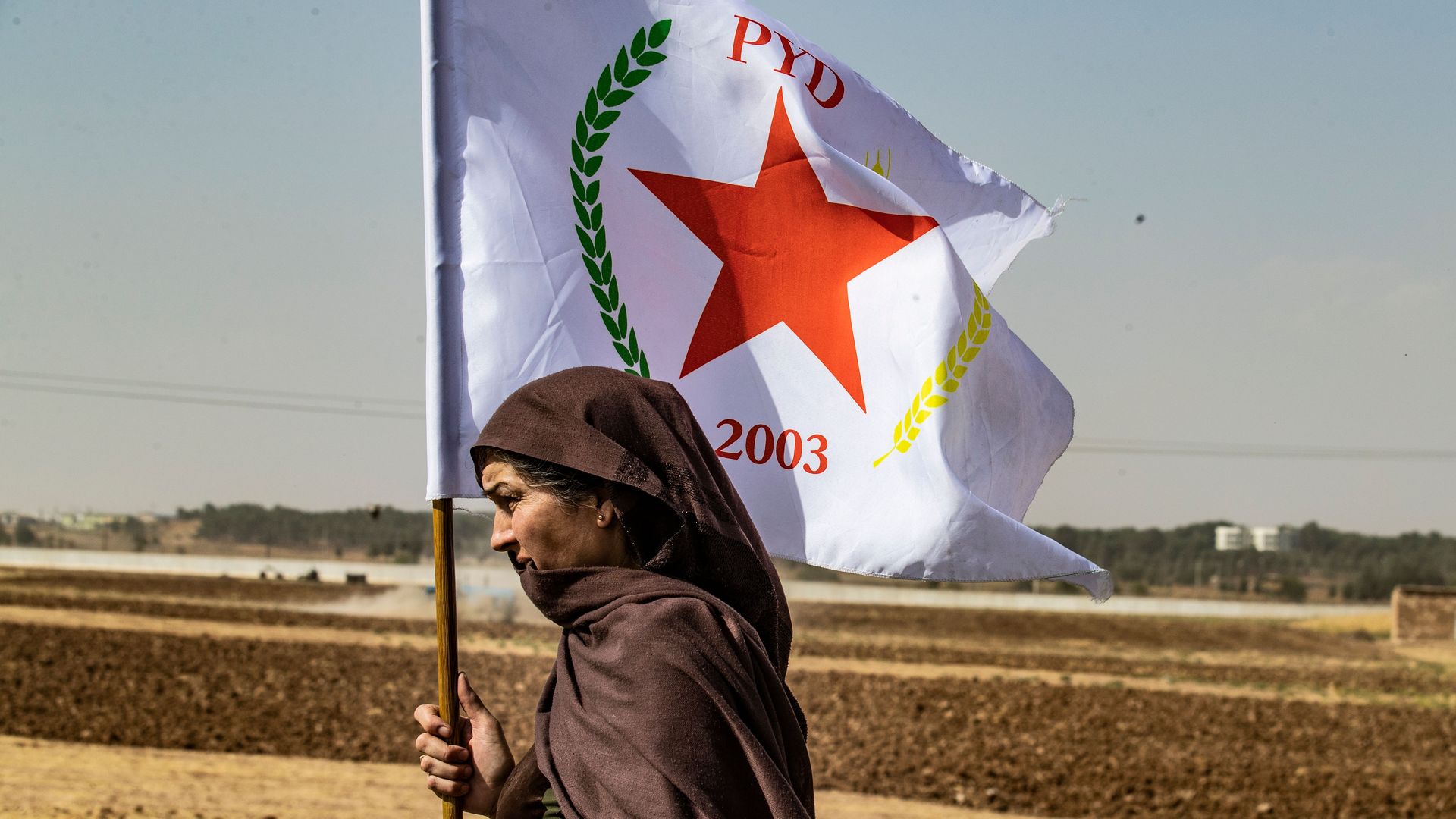 President Trump's decision to withdraw the U.S. military from northern Syria — abandoning the Kurds to what many believe will be slaughter at the hands of Turkey — is shaking the already fragile situation with Republicans who have been defending him.
Why it matters: Key senators who Trump counts on to have his back on impeachment and make the case for him on TV — chiefly, Lindsey Graham and Marco Rubio — are horrified by the withdrawal and have attacked the president's move in strategic and moral terms. Trump did not read them in on his decision, and they're reacting furiously just when he may need them most. 
Rubio tweeted this stark condemnation: "We degraded ISIS using Kurd's [sic] as the ground force. Now we have abandoned them & they face annihilation at the hands of the Turkish military. ISIS could now be reinvigorated when 1000's of jailed fighters break out when the Kurdish guards are forced to leave to go fight Turkey."
Graham went on Trump's favorite morning show, "Fox & Friends," to express his horror: "This to me is just unnerving to its core. To say to the American people that ISIS has been destroyed in Syria is just not true."
Former U.S. Ambassador to the UN Nikki Haley also tweeted: "We must always have the backs of our allies, if we expect them to have our back. The Kurds were instrumental in our successful fight against ISIS in Syria. Leaving them to die is a big mistake. #TurkeyIsNotOurFriend"
Another Republican lawmaker tells Axios that while it's in Trump's strategic interest to improve U.S.-Turkey relations that slid during Barack Obama's presidency, there could be significant global security risks if tens of thousands of ISIS fighters and refugees in detention camps guarded by Kurdish forces get out.
It's not clear what happens to the camps if Turkey attacks the Kurds and the situation could become a "sh*tshow," the lawmaker said.
"This could be a real problem for [Trump]," said a former senior administration official. "It's adding to the sense of what the f--- is going on?"
Behind the scenes: Trump's top advisers have at various times during the first two and a half years of his presidency gone to the mat to keep him engaged in Syria in order to support Kurds who carried the weight of fighting on the ground — and to keep ISIS at bay.
Former Defense Secretary James Mattis resigned over Trump's desire to leave Syria. 
Others, including former national security adviser John Bolton and previous national security officials, fought passionately for the U.S. military to honor its commitment to allies who have sacrificed many more lives than the U.S. in the fight against ISIS, according to sources with direct knowledge.
Two former senior officials told Axios they were horrified and sickened when they heard of Trump's decision. Previously, one said that "the president listened to the arguments, weighed them" and ultimately decided to stay the course.
"I don't know if this is a function of nobody being around who stands up to him," a former senior administration official said. "I don't understand it. There's the tragedy of giving up on your allies. And it doesn't bode well for standing up to Iran. You think the Iranians don't see this and realize the U.S. won't stand up to them on their next entanglement?"
Go deeper: Republican allies blast Trump's Syria withdrawal decision
Go deeper